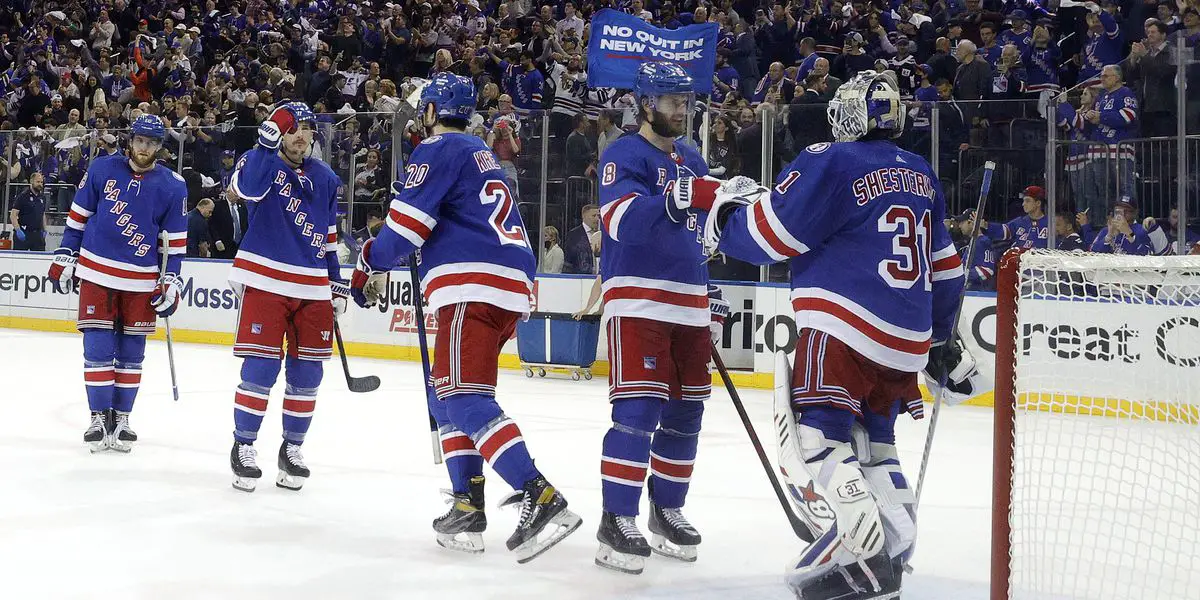 Thanks to losses by the Florida Panthers and the Buffalo Sabres on Monday night, March 27, the New York Rangers clinched a spot in the 2023 Stanley Cup Playoffs.
With that in mind, this year could be the best chance for the Blueshirts to win hockey's Holy Grail, which they have not done since 1994. There are several reasons why this might be the case.
For starters, no one knows if Patrick Kane and Vladimir Tarasenko will be with the team next season. With those guys in the lineup, the Rangers boast one of the best top nines in the league with the following players:
Artemi Panarin
Mika Zibanejad
Vladimir Tarasenko

Chris Kreider
Vincent Trocheck
Patrick Kane

Kaapo Kakko
Filip Chytil
Alexis Lafreniere
These three lines have everything. They have players that can produce, get pucks in the corners, make plays, and backcheck.
Secondly, the teams currently out of the playoffs will get better next season and do what they can to make it next year. Teams like the Sabres, Ottawa Senators, and Detroit Red Wings have taken positive steps this season, and all will have an excellent chance to make it next season.
Speaking of making the playoffs next season, there is no doubt that the teams currently in front of them, the New Jersey Devils and Carolina Hurricanes, will again be good next season. Both of those clubs have a lot of talent and great head coaches who have the Cup on their minds.
Lastly, and I know this is very cliche, there really is no time like the present. Winning the Cup will never be easy, so with the roster that the Rangers have now, now is as good a time as any to get the job done and bring the Cup back to Broadway.
In this week's episode we discuss the new rumors regarding the Rangers coaching situation. Then go on to the fun stuff discussing the impact Tkachuck's play will make on the game, Rangers players and more. Thanks for listening! Please rate and review our show on your favorite listening platform. Check out our partner's website at www.insidetherink.com for all your latest hockey news.