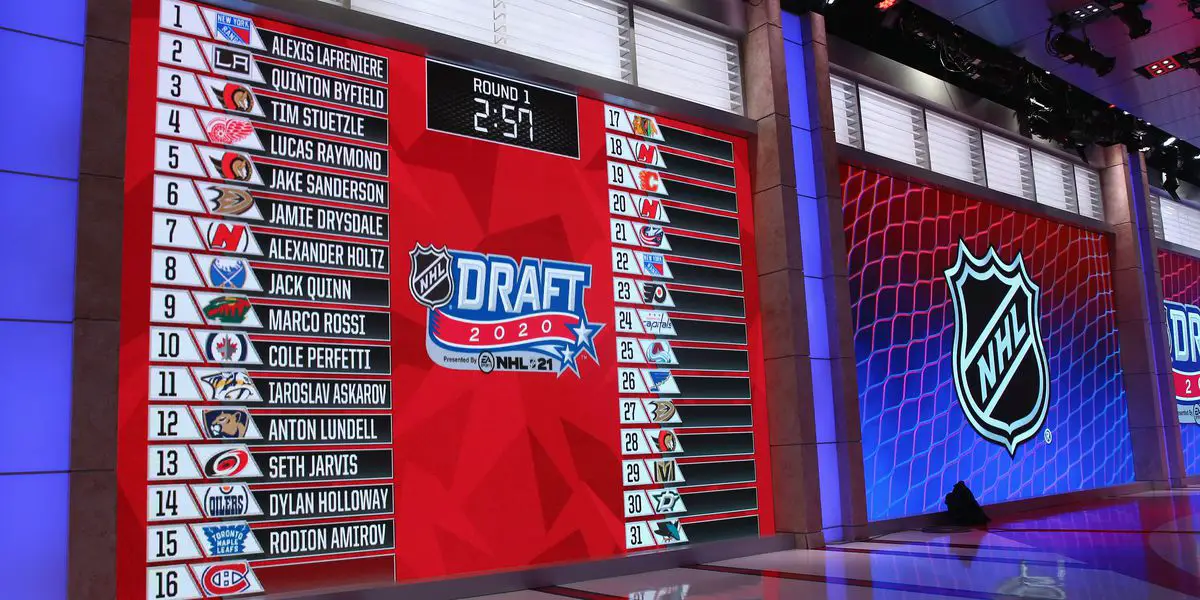 It's that time of year again in the NHL where two teams will be looking to lift the Stanley Cup while the rest are looking at the off-season. As exciting as the Stanley Cup final is, the off-season brings its own excitement with the draft, free-agent frenzy, and of course, the trades that always occur. While the big moves in free agent frenzy are usually made by contending teams and those on the verge of contending, the draft and trades are where all teams share the spotlight.
For teams that are struggling and are in a rebuild, the draft is an opportunity to brighten their future and assure their fanbases that better days are coming. Make the right picks, and a team could be playing hockey in May and June for several seasons to come. Make the wrong moves on draft day(s), and a rebuild becomes a vicious, repetitive cycle.
At the heart of all of this is, of course, draft picks and the young prospects selected with that draft picks. Every season, teams that have "lottery picks" face the question of who they should pick or perhaps trade the pick to make their team better now? It comes down to how much a team values those draft picks and their prospects.
Jets: First Round Pick Options Part 1
Championship teams draft well, and there is no other way to put that. Look at any Stanley Cup-winning team, and their core players were drafted by that team a vast majority of the time. The Tampa Bay Lightning drafted Steven Stamkos, Nikita Kucherov, Victor Hedman, and Andrei Vasilevskiy. The St. Louis Blues drafted Vladimir Tarasenko, Alex Pietrangelo, David Perron, and Jordan Binnington. In contrast, the 2017-2018 season's champion – the Washington Capitals, drafted core players Alex Ovechkin, Nicklas Backstrom, John Carlson, and Evgeny Kuznetsov. Before the Lightning, the Pittsburgh Penguins were the most recent back-to-back Stanley Cup champions, and the core of those teams was made up of Penguins draft picks Sidney Crosby, Evgeni Malkin, Kris Letang, and Matt Murray, among others. As we can see, great drafting is a basis for championship teams.
However, championship teams are not created strictly with the players a team drafts. All Stanley Cup winners have brought in "missing pieces," whether it be through free agency or trades. The Lightning brought in talent like Barclay Goodrow, Blake Coleman, Ryan McDonagh, and Mikhail Sergachev to help them win two consecutive championships (with a chance at a third), the Blues traded for Ryan O'Reilly and Brayden Schenn, and the Capitals acquired TJ Oshie and Lars Eller to help them win the cup.
The commonality in the trades that helped build championship teams is that the championship teams traded high draft picks and/or prospects to rebuilding teams for their established talent. The Lightning has traded three first-round picks in the past four seasons (and their 2019 first-round pick Nolan Foote) to help keep their championship window open. Several years of excellent drafting and taking chances in trades have turned Tampa Bay into a dynasty that should be a contender for at least a few more seasons.
While every team hopes to do what the Tampa Bay Lightning have done, realistically, a vast majority of them will not. Every team thinks they have that sure-fire "can't miss" prospect that will turn into Steven Stamkos, Nikita Kucherov, Victor Hedman, or Andrei Vasilevskiy. The fact is it's hard enough for a prospect to make it to the National Hockey League, let alone become a superstar. Rebuilding teams usually stockpile draft picks to increase their chances of finding that superstar.
Even with great drafting, championship teams are not formed overnight. Regardless of extraordinary talent, it still takes time to develop the skills and mindset for what it takes to win hockeys greatest prize in hockeys best league. Another thing to consider is that just because a player is a high draft pick, it is no guarantee that the player will become a superstar. If a first-round pick isn't playing in the NHL on a regular basis by five years after they were drafted, then there is a very high probability they will not be an impactful player in the league. With such a premium being placed on the development of draft picks (especially in a salary cap world), there is very little room for error when teams send their draft selections to the podium to be announced. In some cases, the return a team can get for that pick is a much bigger piece to the championship puzzle than the player they themselves would have selected with the pick.
The bottom line is that championship teams draft well and are willing to take a chance on trading young yet unproven talent to make their team a contender. Sometimes it fails (ask the Florida Panthers this season), but it's also a necessity for a team to keep playing hockey into June. Only one team ultimately gets it right each season, even if it costs them potential future success. Is it worth the risk for the chance to lift the cup? You bet it is.
The boys are back after a long break but have plenty to talk about as the playoffs are in full swing. We go series by series, looking at how teams have fared so far and who will come out on top. Thanks for listening! Please rate and review our show on your favorite listening platform. Check out our partner's website at www.insidetherink.com for all your latest hockey news.