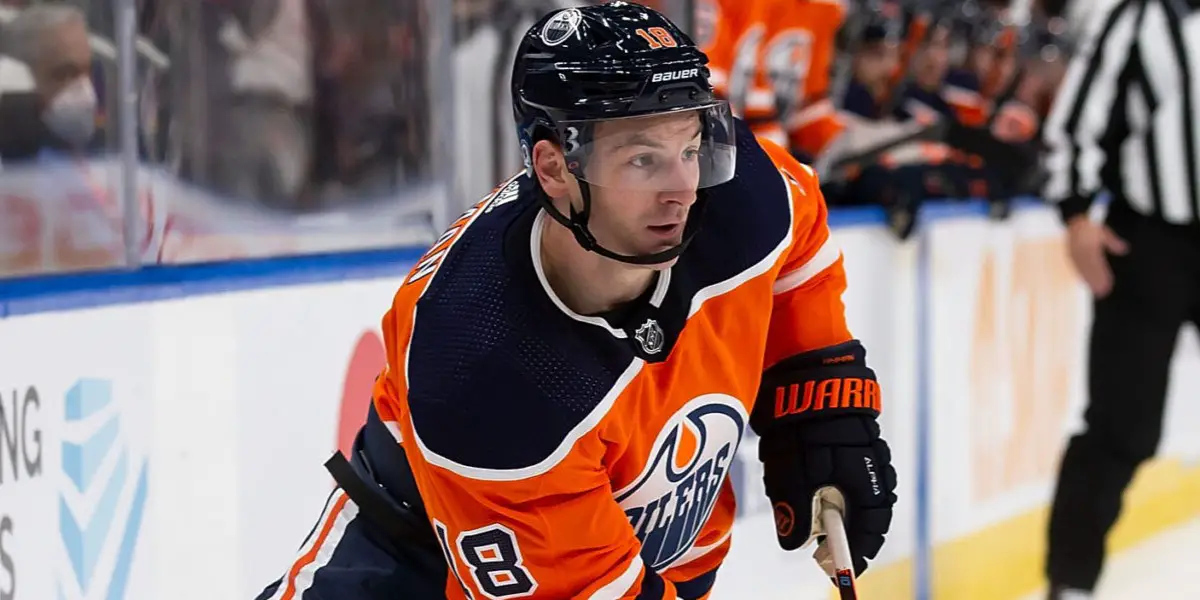 A disappointing Oilers week this time around. A "scheduled" loss against a team they always get owned by, a "scheduled" win against a team they've started owning, and only one out of a possible four points against teams that are below them in the standings, one of them being the second last place team in the league (woof). But congrats to Zach Hyman on his first career hat trick and Kailer Yamamoto on his 100th career point. One positive note about Saturday's loss to the Ducks is that the media noted Anaheim's GM, Pat Verbeek, to have attended Edmonton's last couple of games. A trade with the Ducks incoming, perhaps? Elliotte Friedman has previously mentioned that the Oilers are interested in acquiring John Klingberg. Speculation on the interest from Edmonton has been coming back the last little while, with some thinking that Jesse Puljujarvi may finally be getting his change of scenery. I have mixed feelings about Klingberg. I know he's in the last year of his contract, but he looks like a more expensive Tyson Barrie. Putting the puck in the net, or assisting in that, is not the issue. It has been keeping the puck out. Now, the absolute dream scenario would be for Ken Holland to ask the rebuilding Ducks about Cam Fowler, who will have three seasons left on his contract after this one, and plays PP and PK minutes. But then you also wonder if the "Don't trade within the division" argument still applies with a selling team. Maxime Comtois would be a decent addition to the bottom six if he were part of the trade. More time to talk about trades when they happen, not when we talk about trades that haven't yet happened. This week's opponents are…
Monday, December 19th at 6 pm VS Nashville Predators
The Preds might dislike the Oilers the same way the Oilers dislike the Wild. This would be a good way for Edmonton to get back on a role. I'll give Preds fans the same consolation I gave my Oilers before last week's Minnesota game. It's best to get your incurable demons out of the way early and not worry about them for the rest of the year.
Wednesday, December 21st at 7:30 pm VS Dallas Stars
Before McDavid started scoring in every game and leading the Rocket Richard trophy race, Jason Robertson made a strong case for leading goal scorer honors. As I'm typing this, he hasn't scored a goal in his last seven games, and he could break that drought in Dallas' next game before this one. But playing against the league leader might give him some extra motivation.
Friday, December 23rd at 7 pm VS Vancouver Canucks
The last game before Christmas, and it looks difficult for the Canucks to find their holiday spirit with the season they've been having. Blowing countless leads, their number one goalie not having his best season statistically, and being out with an injury, core players are rumored to be on the move, and the need for JT Miller to skate back to the bench during defensive situations. They remind me a lot of the pre-McDavid Oilers, but with a #1 goalie. Even if you didn't expect them to make the playoffs, you still expected them to be better. Look at the standings, and they're not exactly Columbus or Chicago. But it's still hard to see this team with a shot at all of resurrecting their season because they have shot themselves in the foot on numerous occasions. I would call this a for sure win, but I also said that about Edmonton's last two games.
The boys are back after a long break but have plenty to talk about as the playoffs are in full swing. We go series by series, looking at how teams have fared so far and who will come out on top. Thanks for listening! Please rate and review our show on your favorite listening platform. Check out our partner's website at www.insidetherink.com for all your latest hockey news.