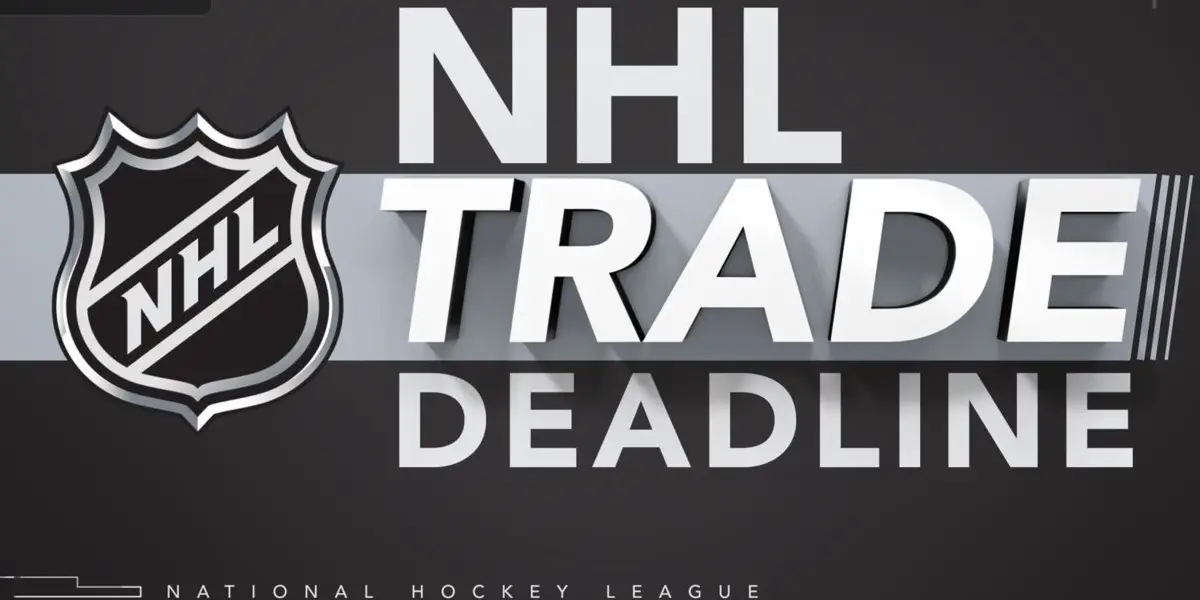 The last week of hockey to try and facilitate trades. This coming Friday is the NHL Trade Deadline, and there is more anxiety among Oilers fans awaiting management to make a big move for the team. A potential Erik Karlsson deal started feeling like a reality until this past week when it started looking more unlikely. Edmonton also inquired about Patrick Kane, but he was always more interested in going to New York, and it looks like the Rangers will find a way to make that work. TSN's Ryan Rishaug stated that they seem to have shifted some focus back to Jakob Chychrun, who, in fairness, may've been easier to target all along, depending on how interested in Edmonton Chychrun is. It's easy to feel anxious about this team at this time of the year. However, I will keep giving Ken Holland the benefit of the doubt heading into the deadline.
Yes, there are indeed areas on the roster that need improvement. It's also true that their record is self-inflicting because they deserved certain losses by not showing up and taking teams lightly. A roster that's gotten points in 17 out of 22 games in 2023 is still a big upgrade from November and December when they couldn't even salvage loser points. We need to remember that there is still a week left for deal-making. I understand how most Oilers fans are feeling. I know that seeing other teams already make moves makes you feel less confident. But being angry at a GM for not making a trade before Deadline Day is like being mad at Santa Claus for not bringing you a PlayStation 5 before Christmas morning. I will, however, say this. While playoff hockey is difficult and unpredictable, you cannot let the season McDavid is having go to waste.
Suppose a trade of huge significance does not happen, and this team doesn't at least find themselves in the Conference Finals again. In that case, the criticism will be more necessary to point out, and Holland will need to look at himself in the mirror with how he feels about the way he's built the team. Given how very patient he tends to be as a GM, I understand he's probably afraid to make the same mistake he did when he traded the first round pick that turned into Andrei Vasilevsky. He shouldn't be that worried anymore with the talent he has started his Edmonton career with compared to his latter years in Detroit. In the next four games that the Oilers have, if we're right about them playing to the level of their opponents too frequently, then we should see the positive version of them now as opposed to the version that lost twice to the worst team in the league. This week's opponents are…
Monday, February 27th at 6:30 pm VS Boston Bruins
Linus Ullmark doesn't have to attend the NHL Awards show this summer. Just deliver the Vezina trophy to his mailbox and save him a spare day in his schedule. He and Jeremy Swayman have formed a consistent tandem that Edmonton expected to get out of Jack Campbell and Stuart Skinner, perhaps without the Vezina consideration (and without the goalie hugs). GM Don Sweeney also decided to make the best team in the league even better by recently adding Dmitry Orlov to an already stellar blue line and on a team that is the face of two-way hockey.
Wednesday, March 1st at 6 pm VS Toronto Maple Leafs
Repeat all the Round One jokes you want, but when you need points in the standings, this team is not the easiest to get a win against. Like the Oilers, they are built mostly on the strength of their offense. Ryan O'Reilly has looked fine and modest in his first few games on his new team. Both his Stanley Cup and Conn Smythe pedigree were a solid add for a franchise that needs to start having playoff success of their own. Many hockey fans don't trust Toronto's blue line but give them credit for still winning games when their regulars on defense were banged up with injuries. Their new goalie tandem also has a lot to prove. Ilya Samsonov, coming from Washington, has been great as their #1. Matt Murray has been decent when healthy and looks to return to the version of himself that won back-to-back Cups in Pittsburgh.
Friday, March 3rd at 7 pm VS Winnipeg Jets
The league's 2nd best PK will be a big test for Edmonton's top-ranked and godlike PP. On New Year's Eve, the Oilers had a chance to tie the game late in the third period with a double minor going to Winnipeg. But they failed to convert on that man advantage. I know; how dare I criticize the best PP in league history? But it's not always about how many chances you score on; it's when you score on them.
Saturday, March 4th at 5 pm VS Winnipeg Jets
An earlier game for the Oilers, and it's the second half of a back-to-back. Our old arch-enemies. Does facing the same team two days in a row change that stigma?
The boys are back after a long break but have plenty to talk about as the playoffs are in full swing. We go series by series, looking at how teams have fared so far and who will come out on top. Thanks for listening! Please rate and review our show on your favorite listening platform. Check out our partner's website at www.insidetherink.com for all your latest hockey news.