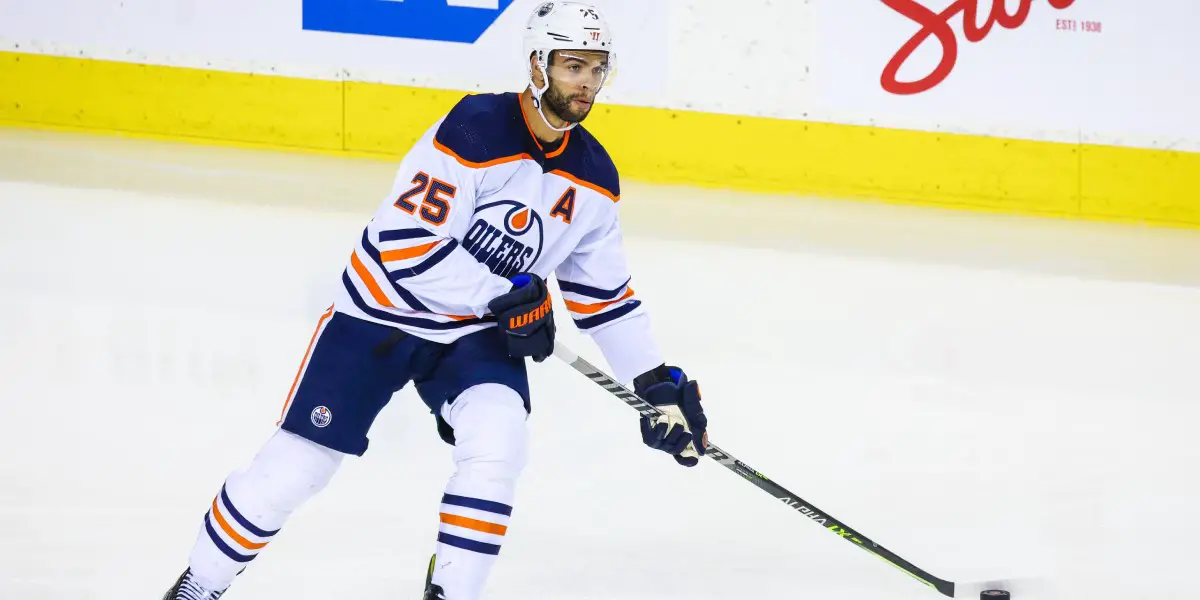 A 3-1 stretch in Week 8 with a depleted lineup ain't bad. While the lack of scoring depth this season is still a concern to be addressed, having McDavid, Draisaitl, Nugent-Hopkins and Hyman outscore the team's flaws and playing more toilet seat roller coaster games always makes for a grand time sitting on your couch. Quick shoutout to Darnell Nurse for playing his 500th NHL game on Wednesday night. Bob Stauffer always says you judge a defenseman by his first 300 games. Two hundred games after that, Nurse has done the best he can do. I've admitted in past articles that the quality of Nurse's play doesn't warrant how high his new contract is. But he also makes good plays at times, especially the 4-3 goal against Montreal on Saturday night with four seconds left in the second period. Yes, he does deserve criticism when a play doesn't go his way, and he deserves credit for the good he does. As part of the team's leadership core, and very tight with 97 and 29, it's not always worth it to rag on this player. TSN's Ryan Rishaug tweeted a video of Evander Kane skating in practice. Considering how severe his injury was, it was impressive to see him with a stick in hand, even taking a soft shot on net. We shouldn't want any player to rush a comeback, but this seems promising if he can keep the process going in the right direction. Without him, Yamamoto, McLeod, or Foegele in the lineup, the depth or lack thereof has been tested. It was great to see James Hamblin debut his time with the big club this week and bring up Tyler Benson, who looked like he was finally going to be an NHL regular in the preseason before his injury. Maybe they can add some bottom six scoring as the season goes on. This week's opponents are…
Monday, December 5th at 6:30 pm VS Washington Capitals
As godly as the Oilers PP is, their PK is one of the things that holds them back. Ranked 28th in the league, it allowed four PP goals in their first meeting against the Caps last month. Special teams might be a factor again in this one. Stay out of the box, and if they don't, work at breaking through the 7th ranked PK.
Wednesday, December 7th at 7:30 pm VS Arizona Coyotes
Zack Kassian returns to Edmonton on the other side of the ice. 2017 Kassian was a thing of beauty, 2020 Kassian was a contract year, and Kassian in every other year lacked the grit and swagger that should've at least been there to warrant the contract Holland signed him to. His time in Edmonton was still a nice redemption story, considering how he was before coming to Oil Country. He didn't play on Saturday against Vancouver; I, of course, don't know if he'll play against Calgary on Monday, but letting him play his game would be the nicer gesture, given some of the camaraderie he brought to the Oilers locker room.
Friday, December 9th at 9 pm VS Minnesota Wild
We have a date with a team that always has our number for the second straight week. The other 97, Kirill Kaprizov, proves that it's not just his jersey number that gets attention. A fifth round pick in the McDavid draft, Bob Stauffer, brought up this reminder about Edmonton's draft history in recent years. For a team that was blessed with multiple first overall picks (as that joke always went), top 5 or top 10 picks, they don't draft all that well after the first round. The bottom six forwards they develop are solid enough, but every once in a while, your scouts need to find one or two diamonds in the rough.
The boys are back after a long break but have plenty to talk about as the playoffs are in full swing. We go series by series, looking at how teams have fared so far and who will come out on top. Thanks for listening! Please rate and review our show on your favorite listening platform. Check out our partner's website at www.insidetherink.com for all your latest hockey news.