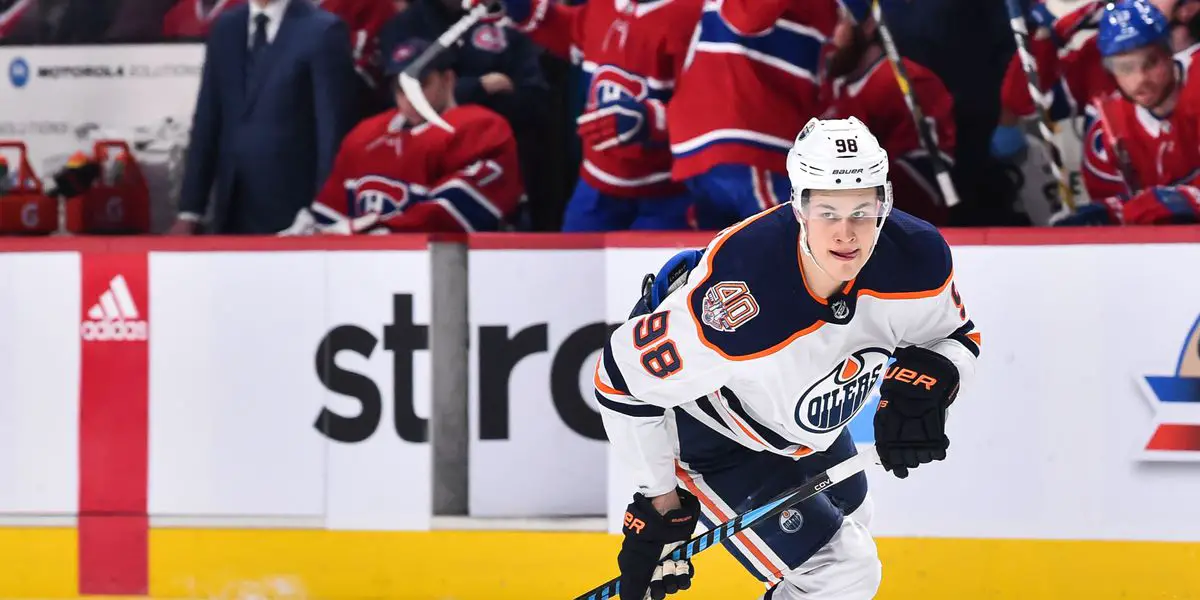 Rumors have been swirling that Jesse Puljujarvi has requested a trade out of Edmonton. He has evidently run out of time with the Oilers, and it is clear to both sides that he will be dealt soon. The former 4th overall pick in the 2016 NHL Draft set career-highs in assists and points this year, often playing alongside Connor McDavid.
In the 2021-22 season, Puljujarvi scored 14 goals and 36 points in 65 games. He played roughly 16 minutes per night and was one of the best defensive forwards on the Oilers.
With that in mind, here are three potential destinations for Jesse Puljujarvi:
Arizona Coyotes
Puljujarvi can join fellow 2016 first-round pick Clayton Keller in the desert. Arizona would seem like a good fit for both sides. Puljujarvi will instantly be slotted into a top-six role and become one of their most important forwards.
Additionally, the asking price for Puljujarvi is either a 2nd or 3rd round pick. The Coyotes have an overabundance of draft capital, so it would make sense to trade some of it away for realized talent. At 24 years old, the Finnish winger fits the Coyotes' timeline perfectly. He should be entering the prime of his career when Arizona plans to compete for a playoff spot.
Ottawa Senators
The Senators have a massive offseason ahead of them, which will decide the course of their rebuild. They have made it clear they want to acquire a top-four defenceman and a top-six forward. While Jesse Puljujarvi isn't likely to be a top-six forward, he can be a nice add-on piece for a small price.
Additionally, with the likelihood of a Connor Brown trade in the near future, the Sens will have a hole to fill in the right-wing position. Puljujarvi seems to be the natural fit for that spot.
Marc Spector reported that the asking price for JP is a second or third-round pick. The Senators have no shortage of draft picks in the next couple of years. As the Oilers seem to be done with Puljujarvi, Ottawa would be a good location for him to be traded.
San Jose Sharks
The Sharks find themselves in an interesting situation going into the 2022-23 season. On paper, they have a solid team at all three positions, headlined by Erik Karlsson, Brent Burns, Logan Couture, Timo Meier, Tomas Hertl, and James Reimer. However, they have an aging core and questionable organizational depth.
The Sharks finished this season 32-37-13 with 77 points for 22nd place in the NHL. In this past season, they had only four players with better than 40 points, an area they will attempt to fix in the offseason.
Jesse Puljujarvi is a good player for them to target. He is young, talented, and productive but won't break the bank to trade for and sign. The Sharks can offer Edmonton their 2023 second or third-round pick for the Finnish winger.
Puljujarvi would fit like a glove into San Jose's top nine, moving up and down the lineup whenever his services are needed.
The boys are back after a long break but have plenty to talk about as the playoffs are in full swing. We go series by series, looking at how teams have fared so far and who will come out on top. Thanks for listening! Please rate and review our show on your favorite listening platform. Check out our partner's website at www.insidetherink.com for all your latest hockey news.