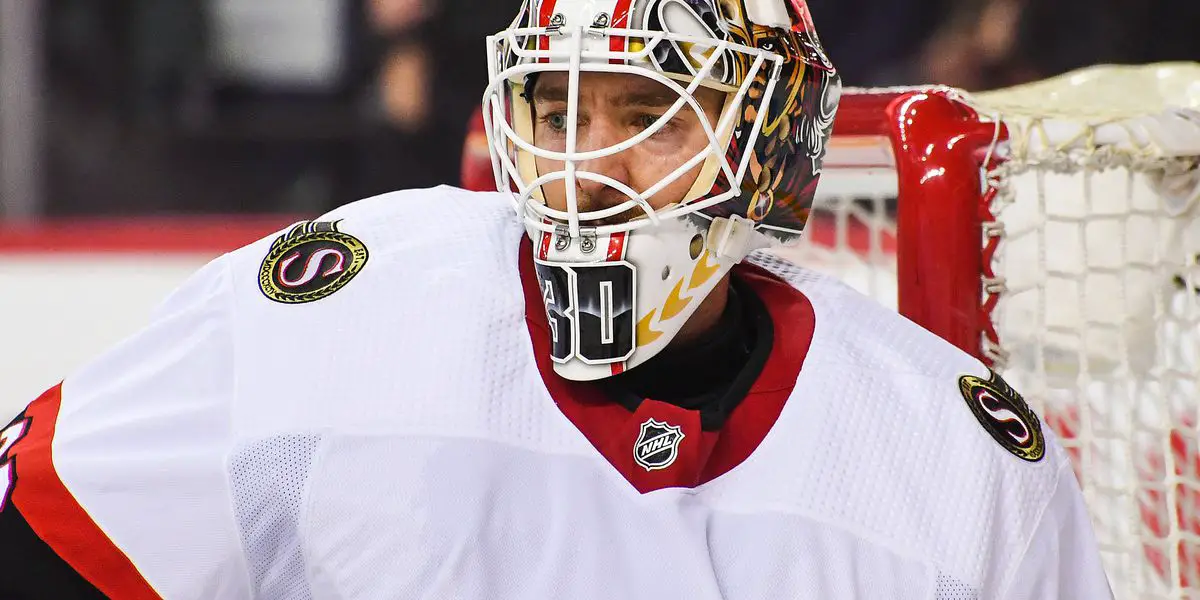 The Leafs made a deal Monday evening to acquire Matt Murray from the Ottawa Senators. We take a look at the move and explain the risks.
The Deal
The Sens sent Matt Murray to the Leafs with two draft picks, a 2023 third round pick and a 2024 seventh round pick, while also retaining 25% percent of his salary, which cuts it from $6.25 million down to $4.68 million for the next two seasons. The Leafs only had to give up future considerations. Matt Murray struggled in Ottawa, especially to stay on the ice, and he didn't play to his expectations when he was.
What does this mean for Murray?
The 28-Year-old Murray, who has won two Stanley cups and has been a successful goalie in the playoffs, comes to a team where he is familiar with the management and coaching. Sheldon Keefe coached Murray in junior hockey, and that team's general manager was Kyle Dubas. He has also worked with the Leafs developmental coach before.
Murray is coming to a team where he knows what the team is like and the systems he has with the team in front of him. Murray wanted to go to Toronto after saying no to waiving his NTC (No Trade Clause) that would've sent him to Buffalo. It was reported that he only wanted to go to two teams, Toronto and Edmonton. Murray has a lot of expectations on him coming to one of the biggest fan bases in the world, but I think he can be what the Leafs want him to be.
The risk for the Leafs
The Leafs are putting all the chips on the table on a guy who got waived by a lottery team last year. I don't think Murray is a bad goalie, he just struggles to stay healthy and on the ice. The Leafs were allowed to look at the medical records for Matt Murray and deep dive to see if he was healthy and ready for training camp starting in late August. The reports say that he should be prepared and healthy for camp.
The Leafs have not won a playoff round since 2004, and goaltending was a major problem last year for the Leafs. There was a time in the season when both Jack Campbell and Petr Mrazek were hurt, putting everything on two rookies.
Do the Leafs look at a tandem
I think the Leafs are going to look for bargain backup. Ilya Samsonov comes to mind; he did not get a QO from Washington today and is heading towards free agency. Samsonov has been in a tandem role before and has been backup for a season behind Braden Holtby. He is a 25-year-old and has shown plenty of promise with the Capitals at times in his young career. Eric Comrie is another guy that comes to mind for the Leafs. Only time will tell for the Leafs, but for now, they have their starter.
The boys are back after a long break but have plenty to talk about as the playoffs are in full swing. We go series by series, looking at how teams have fared so far and who will come out on top. Thanks for listening! Please rate and review our show on your favorite listening platform. Check out our partner's website at www.insidetherink.com for all your latest hockey news.