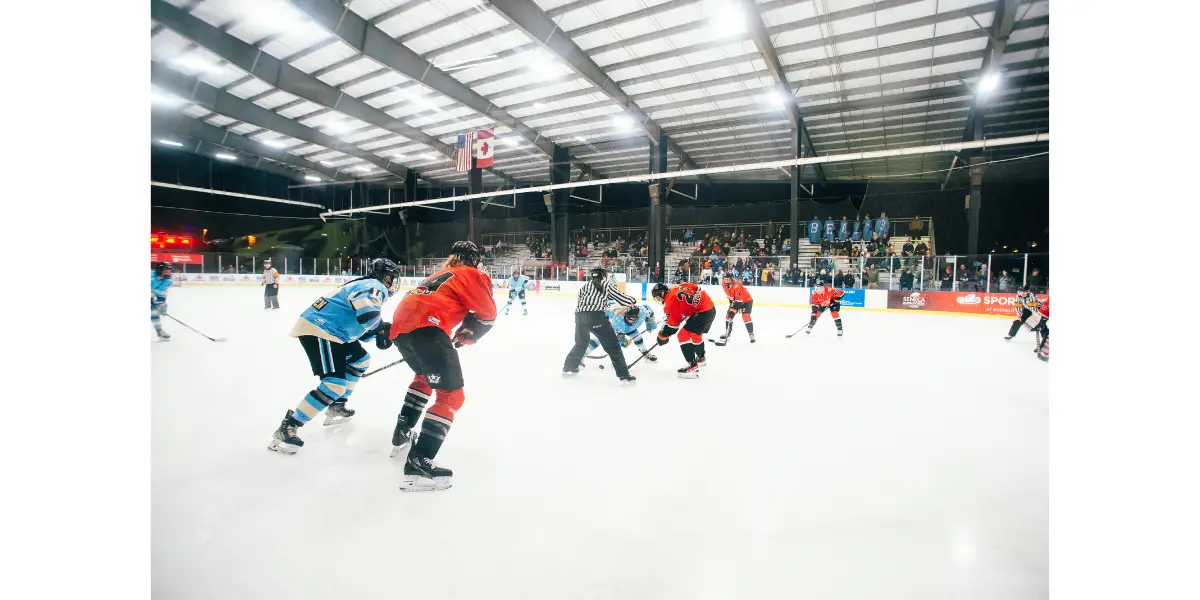 For the third straight season, the Buffalo Beauts took things outdoors for the third annual Buffalo Believes Classic and second straight at Buffalo RiverWorks against the Toronto Six. These outdoor games take your focus off the result of the game as you find yourself taking in the crisp cold Buffalo air under the lights. This year's Classic had two of the same names for last year's game front and center, and that's Toronto's Carly Jackson, who last year pitched a shutout against the Toronto Six as a member of the Buffalo Beauts and Claudia Kepler, who scored in last year's Classic as well. When asked about what's special about the outdoor game, Kepler said, "It's super fun, it's a great team bonding experience, and the coolest part is that there are points on the line, so we have to play hard, and that's what makes the experience better, it is real-time, it's like going back in the day on the pond, and it counts for something."
The Six would get on the board first in the game as Brittany Howard scored 3:34 into the opening period as Brittany Howard found a loose puck and put it home for her league-leading 12th goal of the season, and the Six would continue to dominate the first as they outshot the Beauts 11-5 in the opening period. Buffalo needed to find some momentum, and they found it :30 into the middle frame as Beaut Claudia Kepler would get her second goal of the season.
"I think we were fired up in the locker room, it was a timely goal to get everyone back to square one it was like a little reset, and we needed that," said Kepler. Buffalo would get a golden chance as they would get a 5 on 3 for 34 seconds but couldn't take advantage. They would be 0-5 on the PP as their struggles with the advantage continued, "Ya, I definitely like it we just need to do a little more side changing and not keeping it on one side of the pressure," said head coach Rhea Coad Cassidy Sauve and Carly Jackson both made some huge saves to keep the game tied up at one until Lexi Templeman would get a stick on a puck in front of the net that would get past Sauve and give the Six a 2-1 lead that they would hold on to. Carly Jackson picks up her second straight win outdoors and her second win of the season, as Toronto, has now won two consecutive games.
The two teams will wrap up their two games series tonight as they go back indoors to Northtown Center. Puck Drop is at 7 pm.
Salary cap raise 1:00All star game 7:44beauts outdoor game 10:10ECHL all star game 12:24 Live fantasy hockey draft 16:00Hockey jerseys reviews 37:36