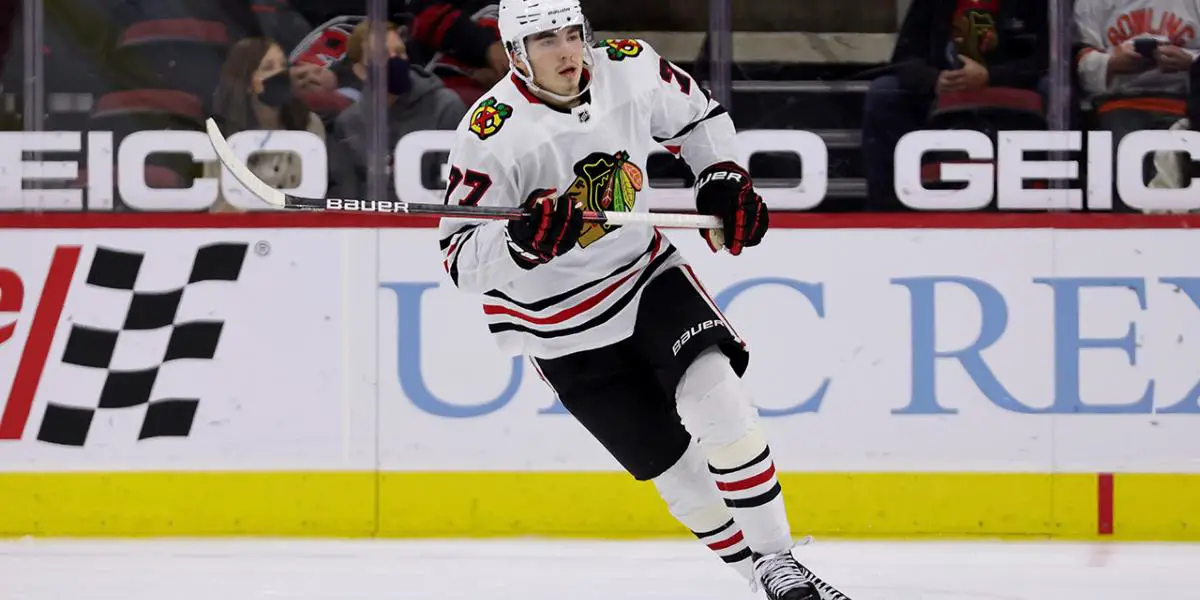 The Bruins got the best news of the off-season two days ago when it was reported that Captain Patrice Bergeron would be returning to Boston for another season. While this is excellent news for the storied franchise, it doesn't mean the Bruins should stop looking to acquire a young center that can play second-line center and eventually take over for Bergeron one day. One name that has appeared in trade rumors and was first reported by Kevin Paul Dupont of the Boston Globe is a young center out of Chicago with a ton of upside.
A potential move the Bruins can make this summer is trading for RFA Kirby Dach of the Blackhawks. While the Bruins have Erik Haula and Charlie Coyle, both players are not a long-term fix like Dach. While he hasn't fully proven himself at the NHL level yet, he is still extremely young and has plenty of time to grow into the player the Bruins would want him to become.
He was the third overall pick in the 2019 NHL Entry Draft and, at 21 years old, has a bright future ahead of him. Dach would bring much-needed size to the Bruins as he is 6'4″ and 197 pounds and full of talent with a very high ceiling. In 152 games, he has totaled 19 goals and 40 assists for 59 points. While those numbers don't jump off the board, the talent is there, and a change of scenery in his fourth season on a winning team may jumpstart his career sooner rather than later.
Coming into the league, he was described as a two-way center with exceptional hockey sense. Dach is also a highly-skilled playmaker who sees openings that most players don't. Despite his large stature, he is surprisingly shifty and equipped with fine hands and creativity
Thanks to his lackluster success to this point, the price it may cost to acquire the young center may not be as much as many would think. The Blackhawks are in a full-blown rebuild and have stated that every player can be had for the right price. A package consisting of Jake Debrusk and Brandon Carlo was floated out as a possibility. It would also clear $8.1 million in cap space for the Bruins in the process, allowing them to bring in additional pieces, whether via free agency or a trade.
From a Bruins standpoint, this trade makes a lot of sense as they would acquire a 21-year-old potential franchise center while offloading a second-pair defenseman who has a history of concussions and seems to get injured every season. Don Sweeney is known for making big trades, as Bruins fans have seen the last two seasons with the acquisitions of Taylor Hall and Hampus Lindholm. Only time will tell what the Bruins do as their main focus at the moment is finding a head coach to lead this team.
The boys head out west and north of the border as they cruise around the Pacific division previewing topics like Trevor Zegras, Calgary getting deeper, the Kings have a loaded prospect pool, and the NHL having some handsome coaches.Thanks for listening! Please rate and review our show on your favorite listening platform. Check out our partner's website at www.insidetherink.com for all your latest hockey news.