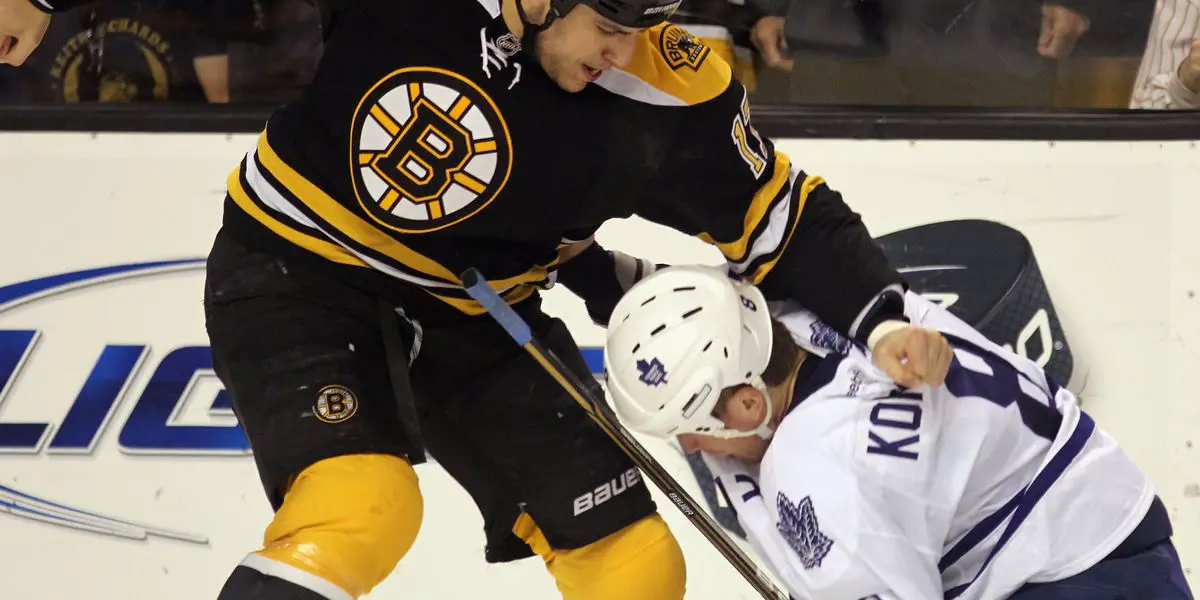 With the recent signings of Patrice Bergeron and David Krejci, it's clear that the Bruins are going all in once again for the Stanley Cup. What started as a what if has begun to gain traction as many are now speculating on what it would take for a Milan Lucic reunion in Boston. While many would be happy to see the bruising power forward back in the black and gold, there are plenty of obstacles that stand in the way of getting the band back together, with the salary cap being the main problem.
After the deals that general manager Don Sweeney handed out to Bergeron, Krejci, and newly acquired forward Pavel Zacha, the Bruins find themselves $2.2 million over the $82.5 million NHL salary cap. The 34-year-old Lucic carries a $6 million cap hit, with the Flames responsible for $5.25 million. He is in the final year of a seven-year, $42 million contract that he signed with the Edmonton Oilers in 2016. Knowing his cap hit comes off the books at the end of the season makes it even more enticing if Don Sweeney is serious about going all in.
What makes this trade a possibility is that the Calgary Flames are currently looking to add salary cap space of their own as they look to add some more pieces. According to one NHL source just under two weeks ago, Calgary Flames general manager Brad Treliving could be willing to eat some of that cap hit if the Bruins sweetened the deal.
While Lucic isn't the player he was during his time in Boston, he would still be a valued addition. Lucic would bring an aspect to this team that they have sorely lacked and needs to be addressed. He could come into Boston and do what he does best, deliver bone-crushing hits and be the enforcer the Bruins really haven't had since the days of Lucic, Shawn Thornton, and Adam McQuaid that helped them to two Stanley Cup appearances and hoisting the cup in 2011.
Lucic still has some offensive magic as he has scored ten goals and 20 points each of the last two seasons, which would be an excellent addition to the Bruins' fourth line. Having a player that would change the way other teams treat the Bruins superstars would be a game changer as it could open up more offense for the team, with players knowing the repercussions if they step out of line. Only time will tell if these rumors are accurate, but the possibility does exist of Lucic returning to Boston.
The boys are back after a long break but have plenty to talk about as the playoffs are in full swing. We go series by series, looking at how teams have fared so far and who will come out on top. Thanks for listening! Please rate and review our show on your favorite listening platform. Check out our partner's website at www.insidetherink.com for all your latest hockey news.