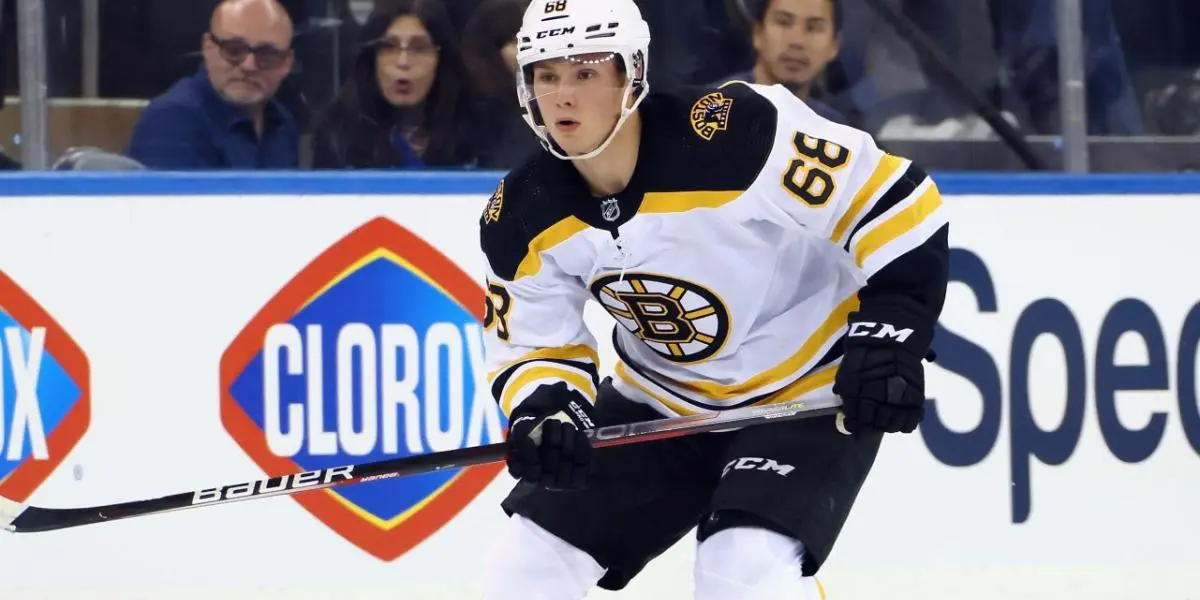 Boston Bruins fans should look forward to tonight's action in the World Junior Championships as two prospects face each other in Edmonton, Alberta, at 10 pm Eastern Time. 2021 first-round pick Fabian Lysell of Sweden will compete against the United States and 2020 sixth-round pick Riley Duran in the final game of the preliminary round for the United States.
Lysell, the 21st overall pick in 2021, has a goal and two assists in two games. The goal was a highlight reel shot, short-side high in a 6-0 win over Austria. The 5-foot-10, 170-pound winger has shown glimpses of why he was drafted in the first round with his skating ability and puck-moving skills. Lysell could spend one more year in the Western Hockey League or report to the Providence Bruins of the American Hockey League this season for Boston.
Duran has opened some eyes with his recent play. The Woburn, Massachusetts native, has two goals and three assists with the United States team in three games. The right-shot forward has also registered a plus-five rating. The 182nd overall pick in 2020 scored ten goals with nine assists at Providence College in his freshman season in 2021-22. In 2020-21, Duran played for the Youngstown Phantoms of the United States Hockey League. Duran will likely play another season with the Friars in 2022-23.
Tonight is a matchup of the top two teams in Group B. The US is 3-0-0 with a goal differential of 19-2. Sweden is in second place with a 2-0-0 record with a goal differential of 9-2. After tonight's game, Sweden will have one more preliminary game against Germany. Tonight's game will air on the NHL Network.
The Bruins make history! Patrice Bergeron gets 1,000 points! NHL officials love to disallow goals. Is Patrick Kane a fit and our favorite Thanksgiving sides. Plus Beauties and Benders and more!