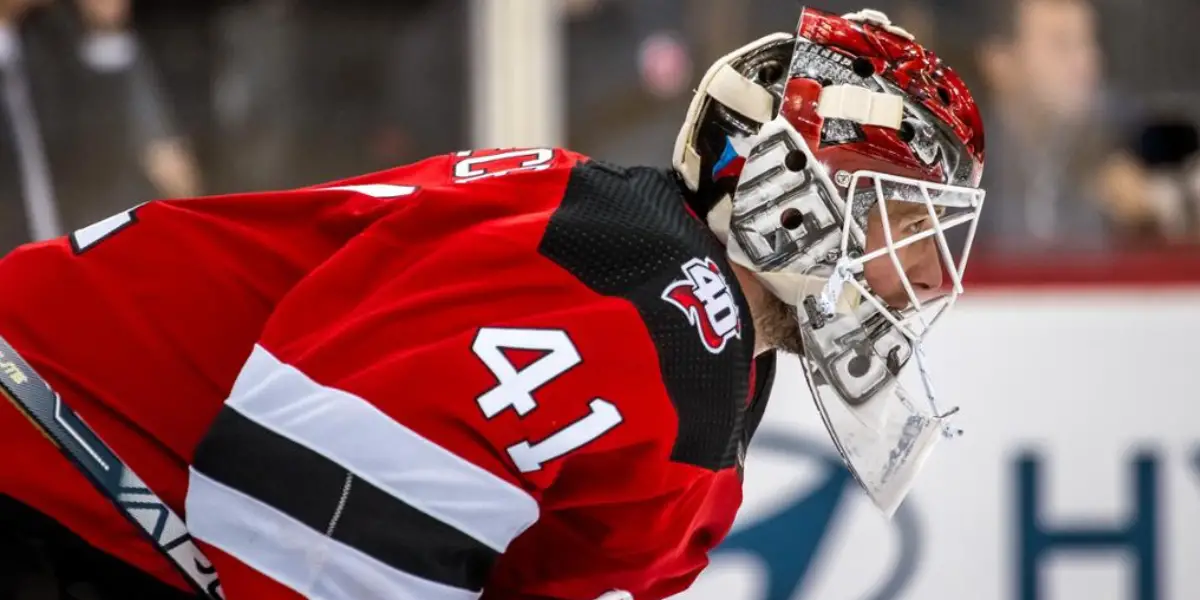 The New Jersey Devils were awful in every area of their game last season.
They had trouble scoring goals, keeping the puck out of the net, and their goaltending was atrocious. Heck, not only was the goaltending bad, but none of the goaltenders could stay healthy long enough to be consistent. All of these things hurt the Devils in a big way.
Things have obviously been much different this season. As of this writing (Thursday, January 19), the Devils are second in the Metropolitan Division and tied for the third in the league with a 29-12-3 record and 61 points.
The team's goaltending is one of the main reasons the Devils have been so good this season. The team is second in the league in goals allowed, as they have given up 115 goals in 44 games (2.61 goals against per game).
In looking at that statistic, one should immediately turn their attention to the play of goaltender Vitek Vanecek. Vanecek, 27, was traded to the New Jersey Devils by the Washington Capitals with a 2nd-round pick in the 2022 NHL Entry Draft for a 2nd-round pick in 2022 and a 3rd-round pick in 2022.
Vanecek has been nothing but spectacular since becoming a Devil. He is 18-5-0-2 with a 2.37 goals-against average, a .914 save percentage, and two shutouts.
Vanecek is trying to show the Devils that he can be their future between the pipes. Yes, he is already under a three-year, $10.2 million contract with the club, but with him still being young, he is more than likely looking for a big contract after his current one runs out.
Secondly, he plays a simple game between the pipes. Vanecek controls his rebounds, does not make any erratic movements, and he puts himself in a position to stop first and second chances when they occur.
Vanecek has also shown that he has a lot of agility. He has no problems stretching out to make a save and then popping back up to make another one.
Speaking of making saves, Vanecek has made a lot of big ones for the Devils this season. By doing so, he has been able to keep his team in games they would likely have lost last season.
Franchise All-Star Jack Hughes may be getting all the attention with good reason. With that said, Vanecek's steady play is a big reason why the Devils are primed to return to the Stanley Cup playoffs this season after missing out on them the last several years.
The boys are back after a long break but have plenty to talk about as the playoffs are in full swing. We go series by series, looking at how teams have fared so far and who will come out on top. Thanks for listening! Please rate and review our show on your favorite listening platform. Check out our partner's website at www.insidetherink.com for all your latest hockey news.