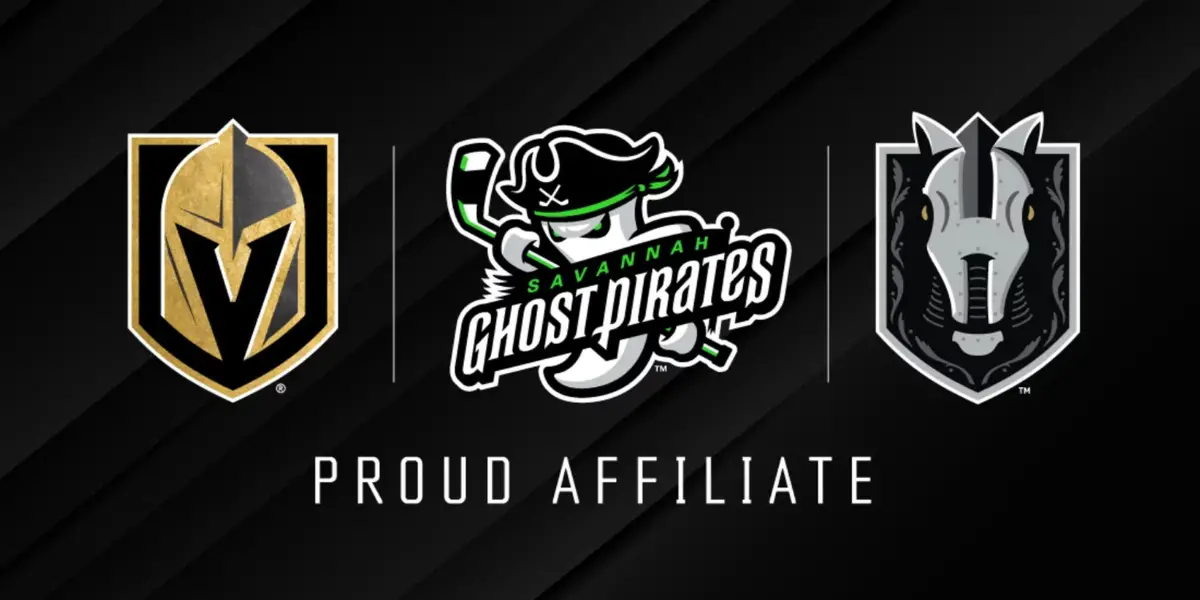 Isaiah Saville is a 22-year-old goaltender who currently has a contract with the Vegas Golden Knights of the NHL. He started this 2022-2023 season with the Savannah Ghost Pirates, VGK's ECHL affiliate. During this inaugural season for the Savannah Ghost Pirates, a new team in a city that has never known hockey, everyone has quickly become a huge fan of Isaiah Saville. As of late this past week, he was pulled up to the Henderson Silver Knights of the AHL, and he started in their game last night against the Abbotsford Canucks, and he helped them take the win. 
During his time with the Savannah Ghost Pirates, he obtained the first and only two shutouts in their franchise history, the first being against the South Carolina Stingrays and the second being against the Fort Wayne Komets during their 3-game home stand last weekend. Saville has incredible reflexes as a goaltender, as he can quickly react to most of the shots he faces on goal.
On top of his amazing reflexes, Saville also has impeccable hand-eye coordination with both his glove and stick. In his 33 games played for the Ghost Pirates, Saville played a total of 1806 minutes. In that time, he could rack up eight total wins, 15 losses, and five overtime losses. His save percentage from his time with the Ghost Pirates is 0.92%, and his Goals Against Average are 3.09. 
Last night, as Savannah fell to the Atlanta Gladiators, Henderson triumphed over the Abbotsford Canucks. The Ghost Pirates lost 3-6, and the Silver Knights won 5-2. Both the Knights and the Canucks were 1/2 on the power play. In the first period, the shots on goal were 9-7 Henderson, 7-20 in the second, and 10-8 in the third. The Silver Knights succeeded at out-shooting the Canucks two out of the three periods but allowed 20 shots to be taken on Saville in the middle period. One of those 20 for the Canucks managed to hit the back of the net, and one of Abbotsford's eight shots in the third lit the lamp. The fact that Isaiah Saville succeeded at stopping 19 shots in one period is amazing. 
Saville had 35 shots taken on him; he successfully saved 33 of the 35, as only 2 Abbotsford goals were allowed. The three spurs of the Henderson game were: Danil Miromanov for one goal and two assists, Isaiah Saville for 33 saves in his first game of the season in the AHL and Gemel Smith for his three assists. 
While it's uncertain how long Saville will be with Henderson, he will definitely make all of his Savannah fans proud, as he always gives 100% into every game. 
VGK free agency recap, Knights news and notes. UNLV roster update
–
The Vegas Fever Podcast
The Golden Knights wrap up free agency pretty quickly. The Reilly Smith trade to Pittsburgh was the toughest pill to swallow for us. The Golden Knights announce new additions behind the bench as well. UNLV basketball rounds out their 2023-24 roster while capturing their first commit of 2024. Thanks for checking us out! Please subscribe after you listen. Learn more about your ad choices. Visit megaphone.fm/adchoices