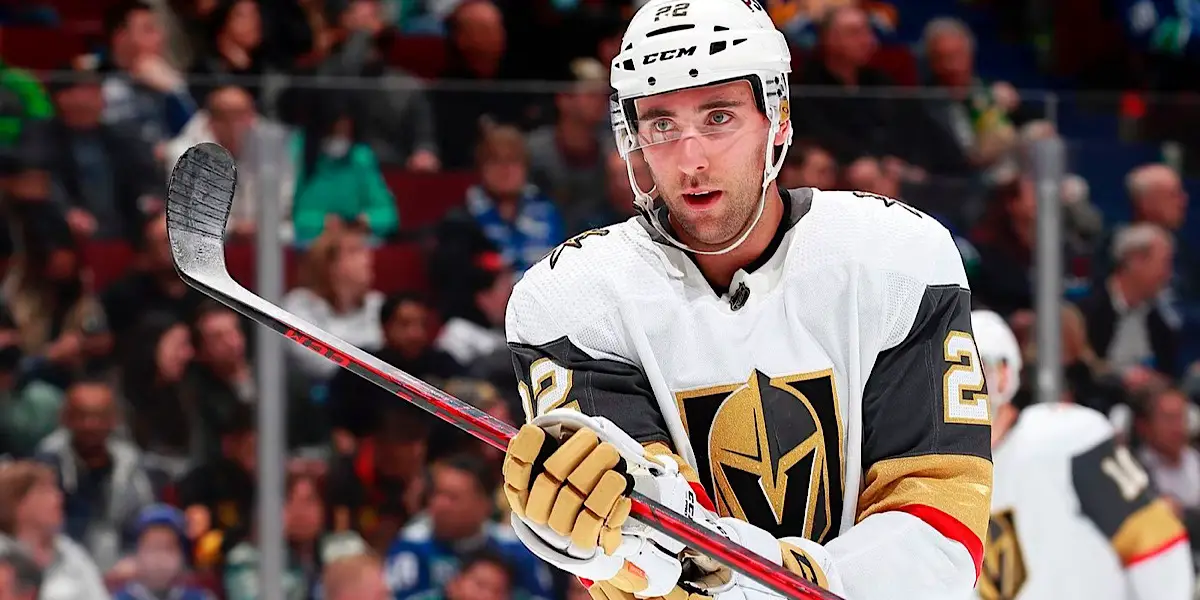 With the Vegas Golden Knights' current injuries and being up against the salary cap ceiling, they have no other option than to find players internally to step in and fill the void left by top players such as Jack Eichel and Jonathan Marchessault.
Enter Michael Amadio, a 26-year-old third-round pick 90th overall in 2014 by the Los Angeles Kings. The 6'2 forward from Sault Ste. Marie, Ontario, is skating on a line with Chandler Stephenson and Mark Stone and currently riding a seven-game point streak.
After signing with Toronto as an unrestricted free agent on July 28, 2021, and only playing three games at the start of the 2021/22 season for the Maple Leafs, he was sent to waivers and subsequently claimed by the Vegas Golden Knights on October 30, 2021.
Before signing with Toronto, Amadio played five games with the Ottawa Senators at the end of the 2020/21 season after he was acquired via trade from the Los Angeles Kings on March 29, 2021, for defenseman Christian Wolanin.
On January 30, 2022, Vegas extended Amadio signing him to a two-year $1.525 million contract. With a cap hit of $762,500 a season, it's exactly the type of player and contracts the Golden Knights rely on to step up throughout the season.
Amadio has played 26 games with Vegas in 2022/23, scoring six goals while chipping in with five assists. Nine of his 11 points have come in the last seven games (five goals, four assists).
While Vegas continues to battle injuries, production like this will help them stay atop the Western Conference standings until their top players return.
Career AHL stats: 130GP – 35G – 69A – 104PTS
Career NHL stats: 255GP – 34G – 36A – 70PTS
Taking a look at his career AHL and NHL stats, Amadios' seven-game hot streak is probably just that, a hot streak from a depth player benefiting from being on the first line with Vegas' top players.
Will the VGK win Game 6/7 or choke away the WCF?
–
The Vegas Fever Podcast
In this episode we review:The first 5 games of the WCF, the VGK lead 3-2We also..Discuss how closing out the Stars will go and how not closing them out will go after leading the series 3-0.Be sure to send in your questions, comments , concerns and emotional outbursts to our twitter DM'sThanks for checking us out! Please subscribe after you listen.