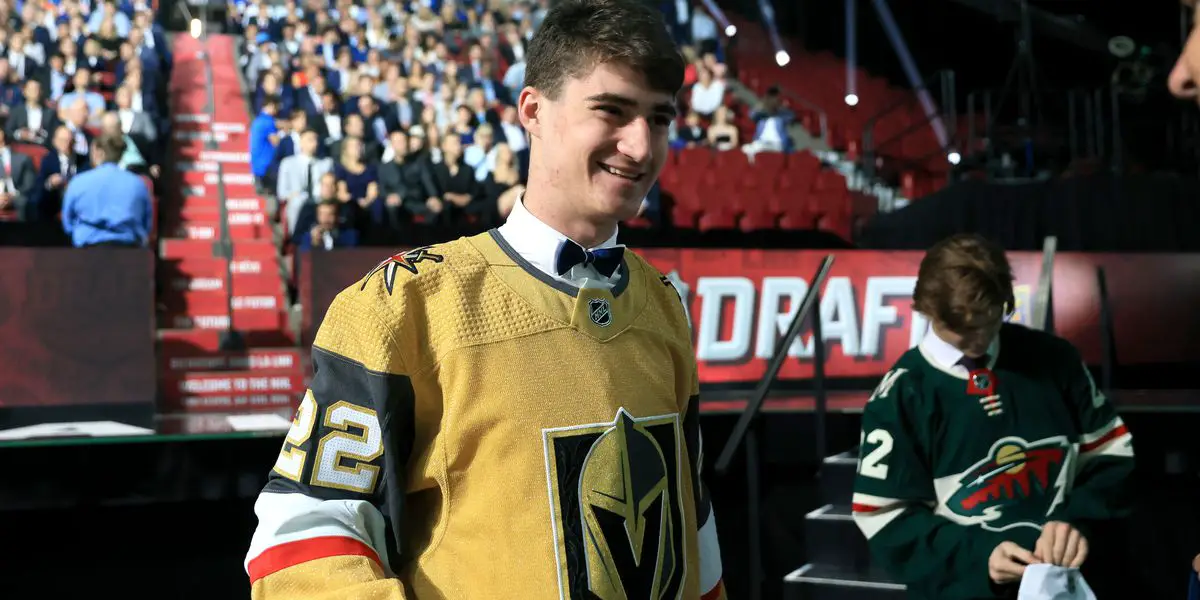 The Vegas Golden Knights have signed their 2022 second-round pick (48th overall) Matyas Sapovaliv to a three-year entry-level contract worth $2.58 million, general manager Kelly McCrimmon confirmed Monday. The annual salary cap hit will be $860,000.
Sapovaliv, an 18-year-old forward out of Czechia, is a member of the Saginaw Spirit of the OHL. So far this season, the left-shot center has registered 30 points (11 goals and 19 assists) in 30 games. Sapovaliv's teammate Pavel Mintyukov was the 10th puck overall by Anaheim. Only three players from the 2022 NHL Draft have played an NHL game this season. First-overall pick Juraj Slafkovsky has played 29 games for Montreal, Shane Wright played eight games with Seattle, and David Jiricek has played two games with Columbus.
Sapovaliv is currently playing for Team Czechia in the IIHF World Junior Championships, which kicked off Monday. Czechia won its first contest over Team Canada 5-2. Sapovaliv has two goals in seven total games with the World Junior team.
Sapovaliv helped lead Czechia to the bronze game in the 2022 World Junior Championships back in August, having scored a goal in the team's 4-2 upset over Team USA in the quarterfinals.
The prospect attended the Golden Knights' rookie camp and training camp back in September and is one of the top prospects at the World Juniors this season.
As a member of the Saginaw Spirit last season, Sapovaliv recorded 52 points (18 goals and 34 assists) in 68 games played. His rookie campaign earned him a spot as a finalist for the OHL's All-Rookie Team.
Season 2. Episode 37. It's Going To Be A Long Off-Season
–
Bruins Benders Podcast
The Bruins off-season will be longer than expected. We like some CHL rules changes. The Bruins defense needs to be nastier, not just bigger. Can this core going forward win a Cup? Plus Beauties and Benders and Rod Brind'Amour whines.