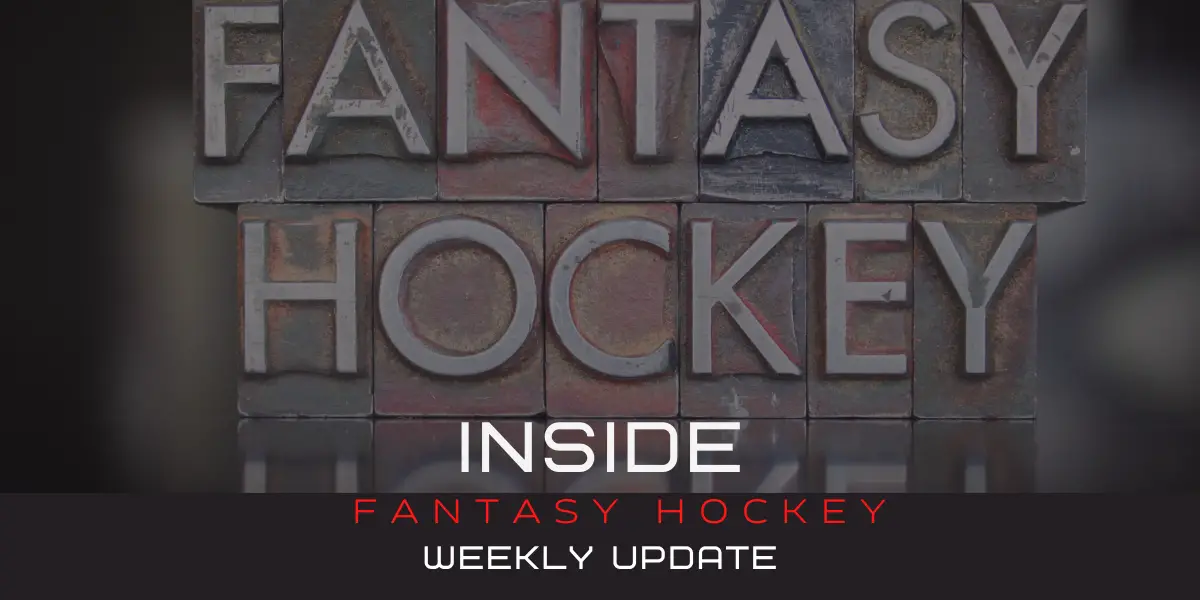 This week we will have a unique layout due to the circumstances. Four players from the same team have caught my interest, so I will put them in as a group to spread the love across the league. It was a wild ride last week; the Florida Panthers and Edmonton Oilers continue to dominate their Conferences and show no signs of slowing down. Covid-19 protocols continue to wreak havoc on the NHL and fantasy rosters alike.
Fantasy Week All-Stars
Toronto Maple Leafs
Toronto was riding high last week as they continued on a hot streak. 11 goals in 3 games for the Leafs lead to an abundance of fantasy points from Auston Matthews, Mitch Marner, John Tavares, and Jack Campbell's netminder. While the forwards in this group are all expected to produce due to their contracts and the team they play on, Jack Campbell piqued my curiosity this week. Campbell doesn't have a contract past this season, and before the Petr Mrazek injury, Campbell was still considered the backup in Toronto. This presents an interesting dynamic for Campbell in your fantasy thoughts. He will most definitely be playing his heart out for a substantial raise in the offseason, but will his hot play keep him in the 1A role when Mrazek comes back? Only time will tell; you should be looking to pick up Campbell if he isn't rostered in your leagues.
Leon Draisaitl – Edmonton Oilers
Draisaitl had an explosive week playing against the Kraken, Predators, and Rangers, tallying five goals and five assists for 10 points while carrying a +6 through the week. This is Draisaitl's second time in the fantasy wrap-up in this short season, giving more context to why he is typically picked directly behind his counterpart Connor McDavid. Rumblings have started to come out of Edmonton that they will look to add pieces to their roster by the trade deadline to prepare for a playoff run. Depending on who the additions are, expect Draisaitl to get opportunities with different linemates.
Alex Pietrangelo – Vegas Golden Knights
While most of the buzz in the city of sin was all Eichel-related, the current Golden Knights captain had himself a productive week on the ice. Pietrangelo tallied two goals and two assists last week against some inferior teams, or see, we thought before the season. Pietrangelo has struggled to hit the scoreboards early this season, and any fantasy owner is hoping a great week will help Petro get back to his scoring ways.
Waiver Wire
Brock Nelson – New York Islanders
Brock Nelson is in this segment for one game and one game only this week. It is, however, the writing on the wall that we suggest picking him up off of waivers if you get the opportunity. Nelsons' rostered on 35% of leagues this season, mostly stemming from a lack of offensive production for the Islanders as a whole outside of Matthew Barzal. Lou Lamoriello is never one to tip his hand, but many believe he is still looking to add scoring depth and a defenseman to the lineup before the trade deadline in March. There will be a good chance that Nelson will be slotted with any new addition to the forward group, which will help boost his fantasy stats.
Nicolas Roy – Vegas Golden Knights
With the exit of Payton Krebs and Alex Tuch from Vegas in exchange for Jack Eichel this last week, on top of all the injuries piling up, expect Roy to continue to have a vital role on the Golden Knights. Roy will likely not see a reduction in play until Eichel returns to the lineup later this season. Roy will play most of his minutes between Reilly Smith and Jonathan Marchessault, not bad, eh? Roy is only rostered in 9% of leagues this season and should be a pretty good pick up to produce some points while waiting on your IR to slim down.