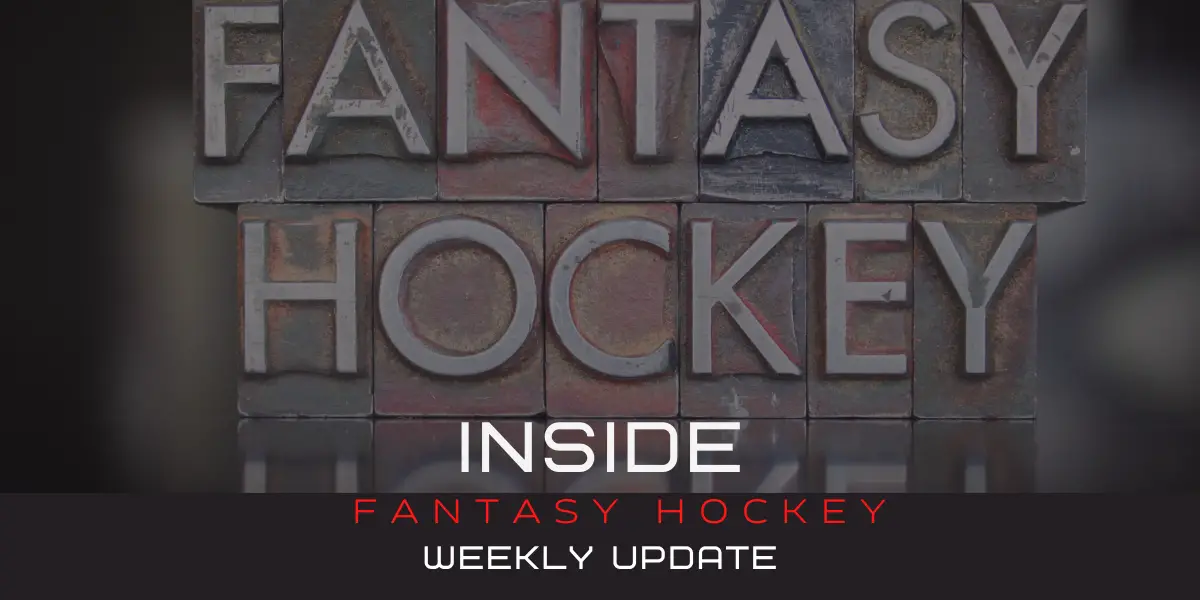 Week five of the fantasy season is now over, and one of our usual suspects is back with some surprise company. Leon Draisaitl returns with the company of Charlie McAvoy and MacKenzie Blackwood. I have to admit that seeing Draisaitl continue to outperform Connor McDavid in the statistics will be something to watch as the season goes on.
Fantasy Week All-Stars
Charlie McAvoy – Boston Bruins
While earning himself the NHL's second star of the week, McAvoy led the Bruins through a crucial weekend. McAvoy tallied two goals and five assists over the last week and helped his team win 3 of 4 games. McAvoy signed an 8-year extension with the Bruins before the season, leading to increased expectations from a production standpoint. This last week for McAvoy is precisely what he and the organization were hoping to see. Expect McAvoy to put up a point per game average this season.
MacKenzie Blackwood – New Jersey Devils
Blackwood has had a rough start to his year, only playing in four games. This week for Blackwood, he played three games, one shutout on two wins and a loss while facing 113 shots against. Blackwood has been mentioned as someone who could make the Canadian Olympic roster. However, due to injury and covid restrictions, he had yet to play many games to put him in contention. Blackwood will be motivated this season to get a crack at team Canada, and the Devils are off to a phenomenal start on the backs of players like Dawson Mercer. I fully expect Blackwood to have a Vezina caliber season while piling up the fantasy points.
Leon Draisaitl – Edmonton Oilers
When you think of the Edmonton Oilers, you immediately think of Connor McDavid. Yet here sits Leon Draisaitl leading the team and league in goals(15) and points(31). Draisaitl is a name most NHL fans know and have heard of but is he underrated? A colleague of mine wrote about it here. Debate it all you want; Draisaitl is continuing to produce with no signs of slowing down. I will be interested to see how many points he finishes with.
Waiver Wire
Jonathon Quick – Los Angeles Kings
Quick was coming into this season, expected to take a backup role, and potentially traded this season. Quick has put together a string of wins for the Kings that has helped the team stay in contention for a Wild Card position. While the season is still young, you can play your way out of a playoff position quicker than you can get into one. I expect the Kings to ride Quicks hot hand and gather more points in the standings. With Quick being rostered in only 44% of fantasy lineups, he is an excellent option for some goaltending depth, especially if your league has a minimum goalie start requirement.
Samuel Girard – Colorado Avalanche
Girard has recently tossed around in NHL rumors while the Avalanche look to add some forward depth to their lineup, which adds some flavor to this waiver wire suggestion. Girard has nine points in ten games so far this season. I expect that another contender in the league will look to add Girard to their lineup for a post-season run. This is where the gamble is for Girard. Will he be sent to a contender or a rebuilding team? Either way, you can continue to count on production from Girard while he remains a part of the Avalanche organization. This season, he is only rostered on 54% of fantasy lineups and could be an easy pick-up for a position.