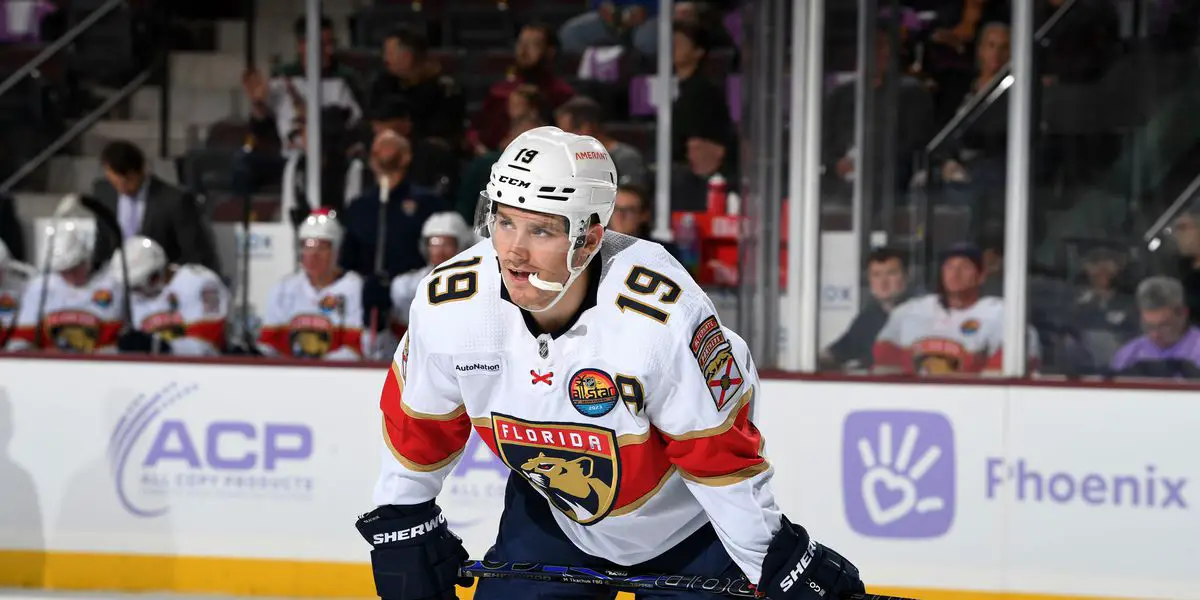 Last season, the Florida Panthers were the best team in the NHL.
They clicked on all cylinders in the regular season. They were the most consistent team during that time in winning the Atlantic Division, Eastern Conference regular season, and the Presidents' Trophy. Unfortunately, their success during the regular season did not translate into success in the Stanley Cup playoffs, as they got swept by the Tampa Bay Lightning in the second round.
Fast forward to now, and things are much different for the Panthers. They have a new head coach, Paul Maurice, and some new names on the roster.
What's also been different this season is their inconsistent play on the ice. As of this writing (Wednesday, December 28), the Panthers are sixth in the Atlantic Division and are 23rd in the league with a 15-16-4 record.
For starters, this team is not scoring goals consistently this season. The team is currently 16th in the league in goals scored, with 113 goals in 35 games.
As of this writing, the team has three players who have cracked the double-digit goal mark. Those players are Carter Verhaeghe (17), Matthew Tkachuk (15), and Sam Reinhart (12).
The Panthers have also been terrible on the power play this season. The club is currently 25th in the league, as they have converted just 18 percent of their opportunities.
Defensively, this team has not been much better. The team has given up more goals than they have scored this season, as they are currently 24th in the league with 119 goals allowed in 35 games.
Goaltender Sergei Bobrovsky is once again showing that he is not worth what the Panthers are paying him. As of this writing, "Bob" is 7-11-0-1 with a 3.29 goals-against average, a .895 save percentage, and one shutout.
Backup goaltender Spencer Knight has not been much better. Knight is currently 8-5-0-3 with a 2.93 goals-against average, a .909 save percentage, and one shutout.
Considering that the team plays in a division that features teams such as the Boston Bruins, Toronto Maple Leafs, and Tampa Bay Lightning, they better turn things around quickly, or they will find themselves on the outside looking in come April.
https://share.transistor.fm/s/215cce57