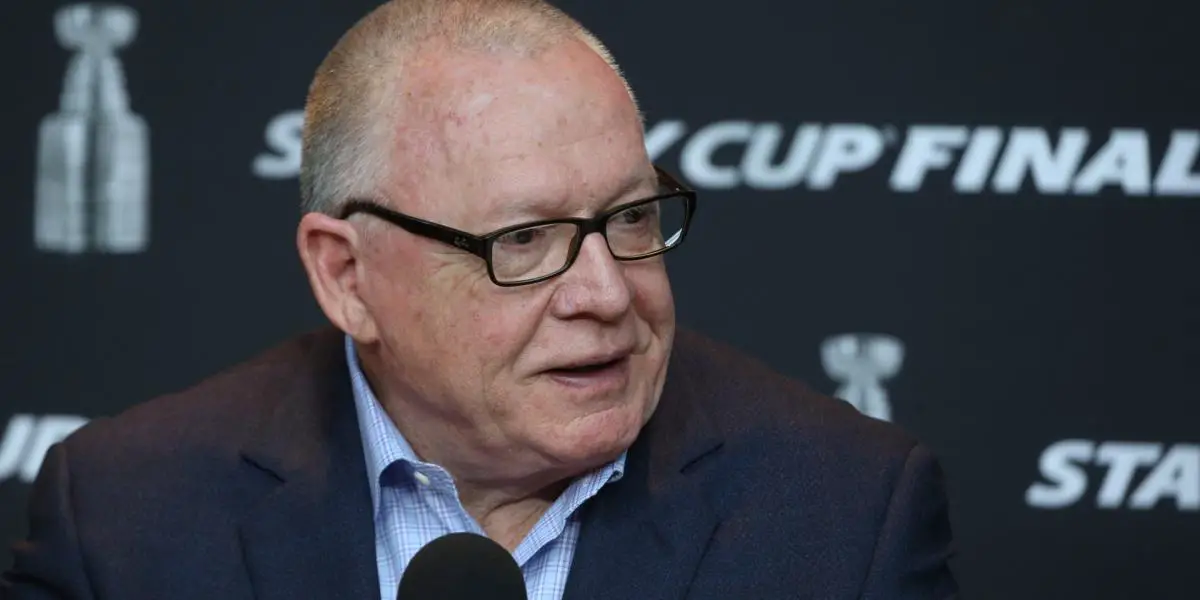 The Canucks front office now has all of its main pieces in place for the next few years to come after completing the hiring of Patrick Allvin as General Manager this week. This is coming a few days after the hiring of Émilie Castonguay as Assistant GM. The two new hires join Jim Rutherford (President of Hockey Ops), Stan Smyl (VP of Hockey Ops), and the Sedin brothers, who hold a special advisory role to the GM.
Now that the front office is set, what should their approach be nearing the deadline? The Canucks currently sit only 3 points back of the final wildcard spot. However, the five teams in close range of them all have at least three games in hand (with the exception of San Jose) and seem to be improving as of late (The Oilers, Stars, and Flames specifically getting healthier and hotter after tough stretches). While many fans look at the three points back and get clouded vision dreaming of the playoffs, it's important to take a step back and look at the bigger, long-term picture.
The big debate everywhere right now is around JT Miller. The versatile forward can play center, or the wing plays powerplay and penalty kill and has a compete level and intensity that is hard to match. He is clearly one of the Canucks most valuable players. So the question is, does the franchise benefit more from keeping or moving on from the forward?
Miller has one year remaining on his contract after this season ends which coming into this year didn't have him on any trade radars. But with the season playing out as it has for the Canucks, you take a look back at the last few deadlines and see that it's become more mainstream for teams with a multiple-year Stanley Cup window to trade for a player, not on an expiring contract, and the price has been high for these services. (Caps trading for Mantha, Bruins trading for Hall, Panthers trading for Trochek)
Taking a look back at these types of deals and comparing where JT Miller is as a player, I think the Canucks would be able to get back a first-round pick and a couple of quality prospects or a lower-round pick or two and a prospect pool of three or four guys.
Why are these prospects and picks important? After the teams' success in the early 2010s came and went, the next iterations of management refused to embrace entering a rebuild mode and considered themselves in the mix even when they really weren't. As a result, the team went a while without having any sort of quality prospects. Yes, they have had a few homegrown players come up that are now big parts of the team, but besides one bubble playoff run, they haven't found success as a group, and now the prospect pool is as depleted as ever with one of the weakest farm systems in the league. Miller presents a tremendous opportunity to replenish the prospect pool.
Looking on the other side of it, what happens should they decide to keep Miller? He makes a great trade piece for a reason. He's an incredible player on both sides of the puck with a lot of heart and leadership abilities. He makes the Canucks a much better team any day he's in the lineup. But it's all about looking towards the future. Expectations were high this year, and the team looked great on paper. I'm sure there's still some hope and belief within the locker room that things can turn around, especially with the turnaround since Boudreau took over behind the bench. But what happens if they inevitably miss the playoffs once again? Can this same group turn things around and be a serious contender next season? If they don't win it all, will the risk have been worth it while you still have one of the league's worst farm systems? I think these answers are no, but they are the questions the Canucks brass will be asking themselves leading up to the deadline. Should they hold on to Miller past the deadline, it doesn't necessarily mean he will be in Vancouver next year, the team could also look at moving Miller closer to draft day when they have a clear picture of where they and other teams will be drafting. But history shows us that teams are more likely to get a bigger return on these types of players at the deadline since the player can contribute for multiple cup runs.
Other Trade Options
I believe things will stand as is on the back end, but here are three other players upfront that the Canucks could look at moving on deadline day. Tyler Motte (1.225 M cap hit) has shown a very versatile game over the past two seasons when healthy. A player with a very high work ethic, he's shown great offensive skill in flashes while always playing a very hard-nosed defensive game. A free agent at the end of this season, he could be a great hardworking, bottom six role player and penalty killer on a contender.
Alex Chiasson (750 K cap hit) is also a pending UFA. The veteran has struggled a bit offensively this year but has shown flashes in the pan throughout his career, scoring 20 goals for the Oilers just a few seasons ago. He could be a decent, cheap option for a contender.
Jason Dickinson (2.65 M cap hit) is the third player who intrigues me. The 26-year-old has also had a tough season offensively, only mustering up five points in 40 games. He's struggled to find his role in this Canucks team and has looked discouraged at times which is very fair considering he finds himself on a fourth-line role on a struggling team. Looking back to a season ago for Dallas, Dickinson played a very solid two-way game and looked like a very different confident player when he filled a top-six role for a while as the Stars battled injuries. He still has two years remaining after this season on his deal. Still, I think the Canucks should explore moving on from him as he hasn't seemed to fit in here and could benefit from a new scene while the team would be able to get a nice return for a decently young player with some upside and two-plus years of control.
Canucks fans should be in for an interesting month-plus nearing the deadline one way or another. They'll either defy my expectations and make an improbable run towards the playoffs, or they could be a busy team on and around deadline day.