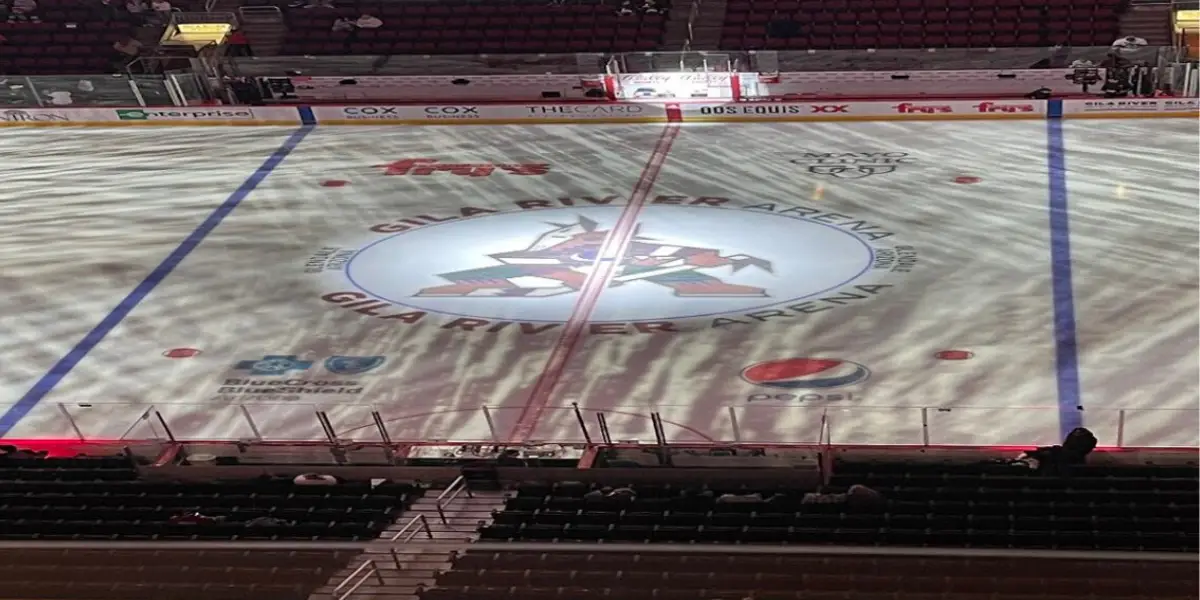 With the Tempe arena proposal lacking the support to pass, the Arizona Coyotes are still looking for a new home at the end of the 2021-22 season. Without an arena or plan of one, the Coyotes are stuck in some sort of limbo when it comes to where they are going to play next season. There are a few options that could work in and outside of Phoenix.
Arizona Veterans Memorial Coliseum
Arizona Veterans Memorial Coliseum is located near downtown Phoenix at the state fairgrounds. The arena can hold up to 13,730 fans for hockey. This option is one of the best for the Coyotes' current situation.
On the plus side, it has deep connections to the hockey history in Arizona and could be retrofitted for NHL ice if the Coyotes cannot find another place to play. The downside is that it is small, and there are no suites or luxury seating. It's also a very old building, but the 'retro' vibe could be used to its advantage. Reviving the Madhouse on McDowell might be just what the team needs while it rebuilds. Who doesn't love a niche hockey situation?
Chase Field
Another option is Chase Field, home of the Arizona Diamondbacks. Chase Field is a great building. The teams have a great working relationship and could team up as the Lightning, and the Rays did while the Lightning's arena was being built. On the plus side, both seasons run the opposite of each other for the most part, unless the Coyotes or Diamondbacks make the playoffs which doesn't seem like an issue for either team at this point in time. The downside is awkward seating and viewing angles for fans. Either way, it could be an exciting viewing experience.
What about Footprint Center?
Robert Sarver, the owner of the Suns, does not want to team up with the Coyotes and has made that clear in the past. The arena also doesn't have NHL ice-making capabilities any longer. As much as it would be fun to return to that arena, it is not a viable option at this time.
Where from here?
Realistically, repairing the relationship with Glendale and staying at Gila River Arena would be the best short-term option for the team, so they stay in Arizona long term. After the past due taxes and bills issue, that relationship seems to be broken and unmendable.
Gary Bettman is quoted, saying. "The Coyotes aren't going anywhere. Well, they're going somewhere else other than Glendale, but they're not leaving the greater Phoenix area." He has spent a lot of time and energy keeping the Coyotes in the Valley and will continue to fight to keep the team here.
Be it at Gila River Arena or Arizona Veteran's Coliseum. The Arizona Coyotes will continue to play in-state if Bettman is to be believed.