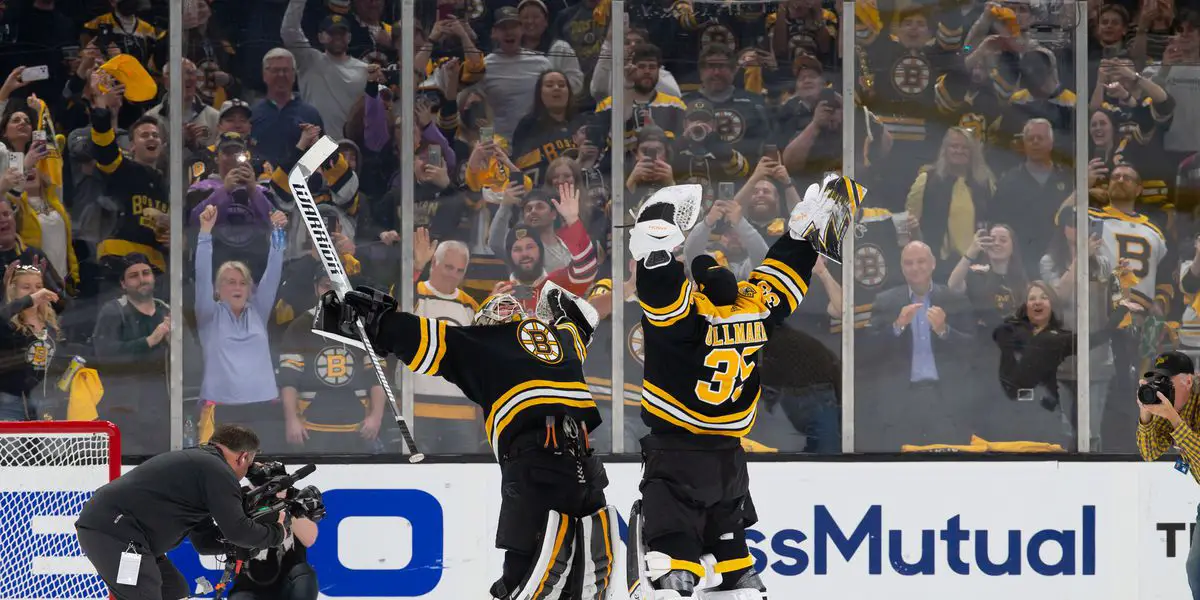 Goaltending can carry National Hockey League teams to win Stanley Cups, but it can also cause good teams to lose to inferior teams. The Boston Bruins had the best goaltending tandem in all of hockey all season long, and there was no question that entering the series against the Florida Panthers, goaltending was a huge advantage for the best team in hockey.
Linus Ullmark has led the way with the most wins for a goaltender (40), the best goals-against average (1.89), and the top save percentage (9.38) in the league during the regular season. But the playoffs can be a different animal, and Ullmark has battled a nagging injury and an illness to play all five playoff games and has lost two home games in the process.
Related Story: Bruins Swayman Deserves to be a Starter Somewhere
Ullmark has a 3-2 record and 2.79 goals against average, almost one goal more than the regular season. The 6-foot-5 netminder has seen his save percentage drop to .913 and allowed five goals in Game 2 and four in Game 5, both losses. Ullmark's giveaway in overtime set up the game-winning goal by Florida's Matthew Tkachuk to send the series back to Sunrise for Game 6. Questions about Ullmark's health have arisen throughout the series as well. There are times when the Vezina Trophy favorite will take a little longer to get to his skates, and other times when he will skate around during stoppages to stay loose.
But Bruins Head Coach Jim Montgomery has stuck with Ullmark and kept the backup Jeremy Swayman on the bench. Well, maybe until now, that is. When speaking to the media, Montgomery did not have an issue with Ullmark's performance but did not rule out making a change in the net. Should that change be made? Swayman was arguably the league's best backup and contributed to the tandem winning the Jennings Trophy. The former UMaine star was 24-6-4 on the season with a 2.27 GAA and .920 save percentage. Swayman actually replaced Ullmark in last year's first round after Ullmark struggled.
But even though Ullmark would love to forget his turnover in Game 5, the right move is to stay with the goaltender for Game 6. Simply stated, he's been the best goaltender in the league, which was echoed by captain Patrice Bergeron after the game. Ullmark has earned the right to determine the outcome of this series and carry the Bruins to the second round with a Game 6 win.
Season 2. Episode 37. It's Going To Be A Long Off-Season
–
Bruins Benders Podcast
The Bruins off-season will be longer than expected. We like some CHL rules changes. The Bruins defense needs to be nastier, not just bigger. Can this core going forward win a Cup? Plus Beauties and Benders and Rod Brind'Amour whines.