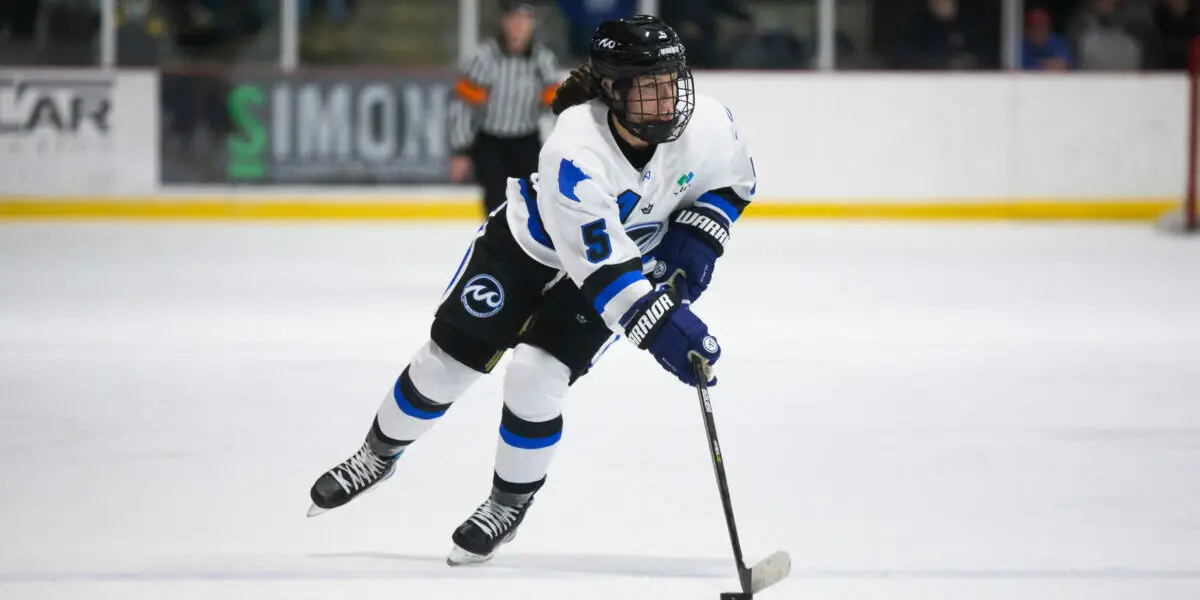 The Minnesota Whitecaps begin their second home weekend of the season when they take on the Metropolitan Riveters on Saturday and Sunday at Richfield Ice Arena.
On Saturday, the game is at 6:00 p.m. CT while the puck drops at 1:00 p.m. CT on Sunday. Both games will be available to stream on ESPN+, as always.
Minnesota is still looking for its first win of the season after a pair of hard-fought losses to the Boston Pride two weekends ago. The Riveters split their series against the Montreal Force last weekend, avoiding dropping to 1-4-0 on the season with a close 3-2 win on Sunday.
Key to the Game: Consistency
After being held at the mercy of Pride phenom rookie goalie Corinne Schroeder in their first loss of the weekend, the Whitecaps finally broke through and generated offense on Saturday. It wasn't enough, though, as a significant second-period defensive breakdown put the game out of reach… until it didn't.
The Whitecaps stormed back from a 4-2 deficit to force overtime but couldn't close out the game as Boston walked away with the game-winning goal in OT.
They played well enough to win for five out of six periods two weekends ago. To ensure their first win of the year, the Whitecaps need to play a full 60 minutes against a Riveters team with high-end offensive potential.
The same applies to goaltending. Amanda Leveille has sometimes highlighted her skill in the crease, but her play hasn't been anywhere close to where it's been the past three seasons. Her .893 save percentage still is good enough for second in the league among starting goalies, though, signifying a stark uptick in goal-scoring to begin the 2022-23 season league-wide.
Players to Watch
It feels like a statement game is coming for Whitecaps winger Denisa Křížová. She's yet to register a point through four games but has been frustratingly close to a few beautiful scoring plays. Plain bad luck is a large part of the Whitecaps' rough stretch to begin the year, none more than for Křížová.
Sydney Brodt also came alive in the second game against Boston. The newly-named captain scored her first two PHF goals and will certainly look to get back on the scoresheet in a big way against the Rivs.
For the Riveters, stay on high alert for Sarah Bujold. Named the first star of the week in the PHF for November 18-20, she's scoring at a goal-per-game pace and has eight points through five contests to lead the team (and is tied for the league lead).
---
Two wins, while ambitious, would move the Whitecaps to a 2-2-2 record and a clean slate. While it is still early in the season, the team needs a strong encore performance to their home opener two weekends ago.