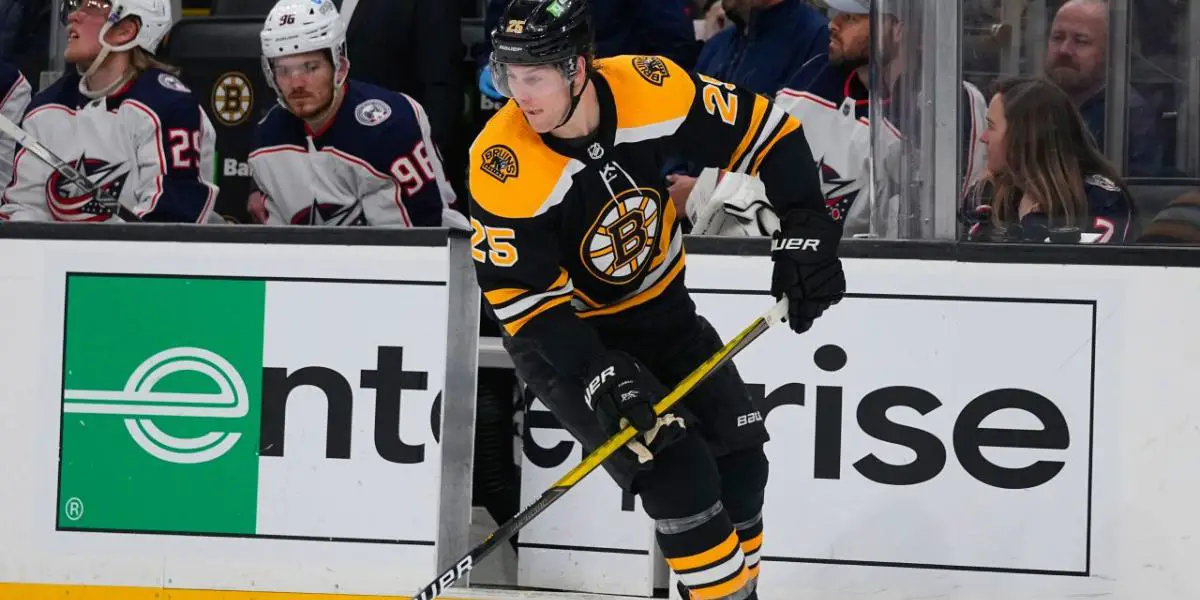 It has been a historic start for the Boston Bruins in 2022-23. Boston has earned 28 out of a possible 32 points to start the year and has a franchise-best 9-0-0 record at home at TD Garden. Goaltender Linus Ullmark has been a top netminder in the NHL with 1.96 goals against average and a .935 save percentage. The Bruins have shown balanced scoring by getting goals from 20 different players in the first 16 games. Defenseman Hampus Lindholm is an early Norris Trophy candidate with 17 points and stellar play in his own zone. New Head Coach Jim Montgomery is pushing all the right buttons, and the team's depth is as stout as any team in the league. The one challenge for Bruins' management might include on-ice play. At some point, the roster numbers' game will catch up to General Manager Don Sweeney.
When the roster is entirely healthy, and the trade deadline nears, the Bruins will have decisions to make on their overcrowded roster. Currently, defenseman Mike Reilly has been demoted to Providence, Boston's American Hockey League affiliate, but has not played for the minor league team. Upon Charlie McAvoy's return to the lineup, Reilly was the expendable defenseman as Jakub Zboril has taken on a third-pair role. Derek Forbort is currently out of the lineup with a broken finger, but when the team's beat penalty-killing defender returns, the team will need to make room for Forbort. Would Boston risk losing a player through waivers, or would a trade be explored?
Rumors have persisted that Reilly would be the likely candidate to be traded to make room for a full, healthy lineup. The left-shot defenseman is in the second year of a three-year contract worth a salary cap hit of $3 million. Reilly has passed through waivers multiple times already and has gone unclaimed. What the puck-moving defenseman would fetch via trade is unknown, but probably nothing more than a mid-draft pick or mid-level prospect. The Bruins would not be able to take much, if any, money in return unless a more significant trade is developed. Another candidate could be forward Craig Smith, who will be an unrestricted free agent at the end of the season. Smith has one goal in 10 games this season and has been inconsistent early in the year. A package of Reilly and Smith for picks could save Boston against the cap, make room for Zboril and possibly forward Jakub Lauko to take over their respective positions.
But what about a more "outside the box" scenario for the Bruins to make some room on the salary cap? The Bruins could get a return on a different defenseman and save even more money toward the cap. 25-year-old right-shot defenseman Brand Carlo might be someone the Bruins could explore moving with the emergence of Connor Clifton and the steady play of Forbort.
This could be a smart play for Boston, considering some of the language in Carlo's contract. Currently, the Bruins are free to move Carlo to any team. Next season, a no-trade clause kicks in that limits the Bruins' trade partners to 10 teams submitted by Carlo. That trade list would also exist the next season and then move to eight teams in 2024-25 and three teams in the last year of the deal in 2025-2026. The 6-foot-5 blue liner carries a cap hit of $4.1 million, which is a good value even though Carlo has been inconsistent at times the last couple of seasons and has a concussion history. The return for Carlo could be more significant than one for Reilly or Smith and still not take away from Boston's strong core, which could compete for a Stanley Cup this season. There might not be much of a market for either player.
It would be a bold move that Sweeney doesn't typically make, but at this point, Carlo might be expendable, and the Bruins might be able to reap the benefits with cap relief and draft or prospect assets for the future.
Season 2. Episode 38. Special Guest Terrence Wallin
–
Bruins Benders Podcast
Maine Mariners Coach Terrence Wallin makes a return visit to recap the season. Should the Bruins make room for Tyler Bertuzzi? Will the Bruins move some core pieces? I guess there is more time for golf and more!