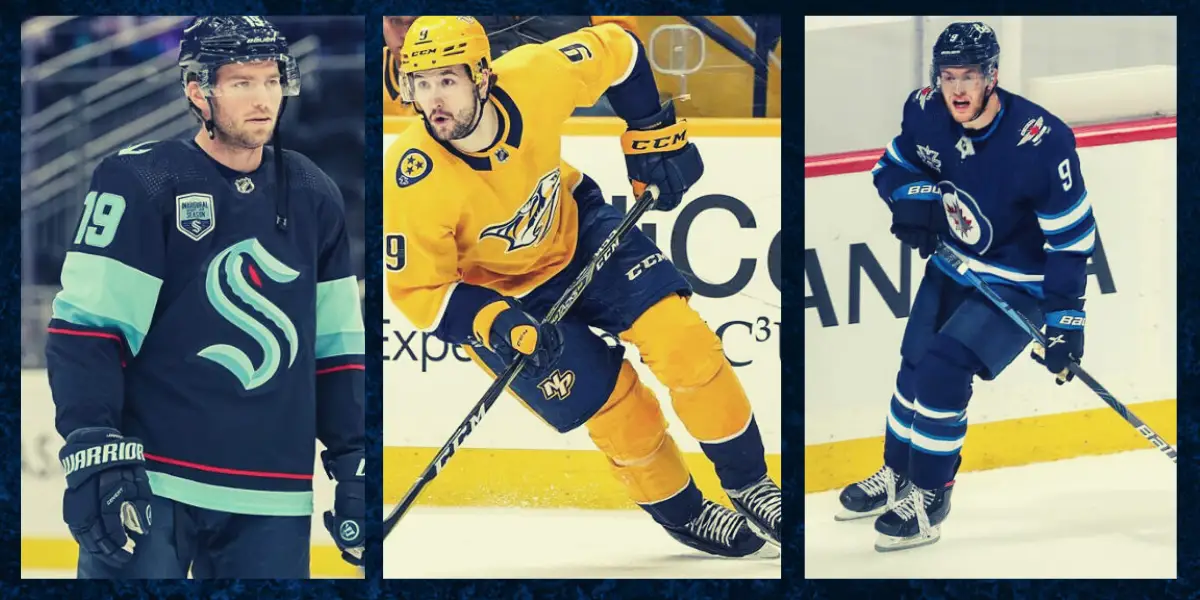 With just 20 days to go before the trade deadline, the Toronto Maple Leafs should be looking to bring in some players to increase their chances of bringing home Lord Stanley back to Ontario.
Although their roster seems sufficient enough to compete with the other contenders around the league, there is always room for improvement.
The Leafs should look to trade for some scoring talent, the superstar talent they already have. There are two realistic trades and one optimistic trade that Toronto could make.
Andrew Copp, Center, Winnipeg Jets
The Leafs would have to give up practically nothing for just a few more goals from a player. Andrew Copp has 12 goals in 47 games and would be an excellent addition to the lower attacking lines.
He also has 16 assists on the year for Winnipeg and would provide some much-needed linkup play between Pierre Engvall and Ilya Mikheyev. On any given night, you can interchange Jason Spezza and David Kampf as a solid 4th line center.
Although the draft picks would most likely be enough for Copp, getting rid of Wayne Simmonds' contract is important, so there isn't a cap overload.
Proposed Trade: Wayne Simmonds, a 2022 1st Round Pick & a 2022 2nd Round Pick
Calle Jarnkrok, Center, Seattle Kraken
Jarnkrok is a second choice trade option to acquire a center with more production than Toronto's current options. They wouldn't have to give up much in the trade. 
As well as this, bringing Jarnkrok in allows players like David Kampf and Jason Spezza to play on the wings for their 4th line attack. 
Proposed Trade: 2022 2nd Round Pick, 2023 2nd Round Pick & 2023 3rd Round Pick
Filip Forsberg, Left Winger, Nashville Predators
Forsberg is a longshot for Toronto as other candidates around the league will have better offers for the Swede. 
However, if Toronto is all-in for the Stanley Cup, they should use the trade value of their top prospects to bring in Forsberg. 
With 27 goals and 18 assists so far this season, Forsberg would add to the list of superstar talent that Toronto has on their roster.
Proposed Trade: Nicholas Robertson, Alex Kerfoot & 2022 1st Round Pick
The Toronto Maple Leafs have a roster capable of winning a Stanley Cup. However, there is always room for improvement in any organization. 
Even if you're bringing in a 25-point player to replace a 20-point player, it is important to make those small changes, especially this close to playoff time.
Forsberg may seem like a risk, considering the Leafs would be giving up a couple of their starters, but his talent level would elevate everyone's overall game.