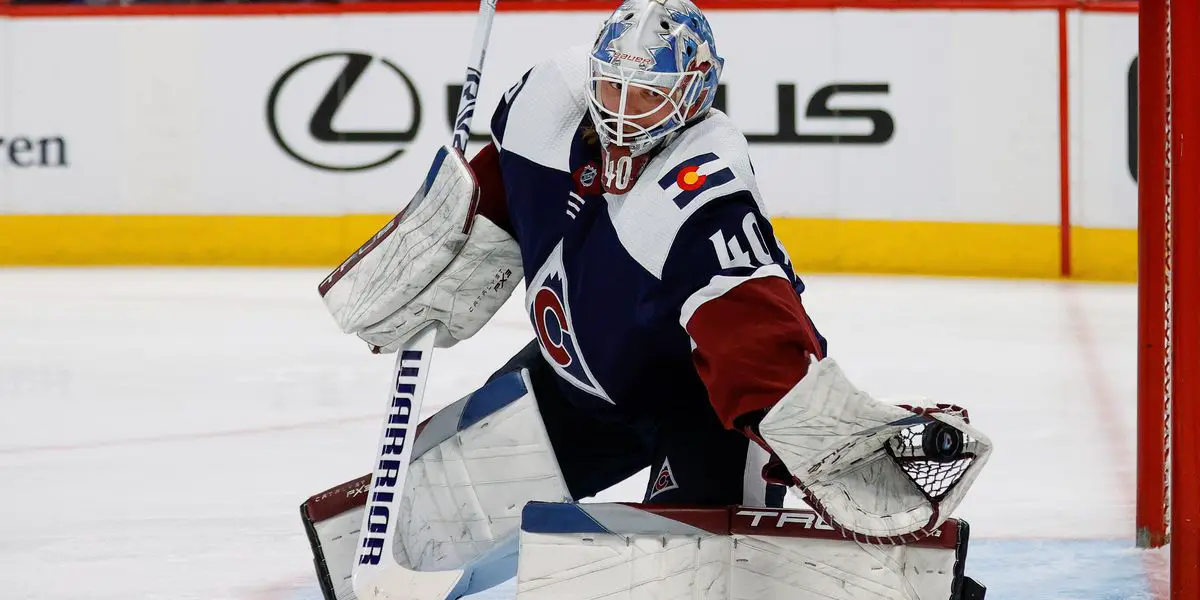 With the Stanley Cup playoffs right around the corner, everyone has their eyes on the Colorado Avalanche right now.
For starters, they won the Cup last year. It was their first Cup since 2001 and one that took a ton of hard work to win.
Secondly, after getting off to a sluggish start, the Avalanche are back to being themselves and are one of the hottest teams in the league. As of this writing (Wednesday, April 5), they are in a three-way tie for first in the Central Division with the Dallas Stars and Minnesota Wild with a 46-24-6 record and 98 points. It will be interesting to see if they can win the division for the second straight season.
Lastly, people wonder how goaltender Alexandar Georgiev will do as a starter in the playoffs for the first time in his career. Last season with the New York Rangers, he watched Vezina Trophy winner Igor Shesterkin lead the Blueshirts to within two victories of advancing to the Cup Final.
This year, Georgiev, 27, will show what he can on hockey's biggest stage. There are a few reasons why I think he can help lead the Avalanche to their second straight Cup.
For starters, he has had a great season in his first year as a starting goaltender in the NHL. Georgiev is currently 36-16-0-5 with a 2.54 goals-against average, a .919 save percentage, and five shutouts.
With those stats, here is where he ranks amongst starting goaltenders:
Second in wins
Tied for fifth in save percentage
Tied for first in shutouts
12th in goals-against average
That is not bad for someone who has never been an NHL starting goaltender. Those statistics are also noteworthy because he has played behind an injury-ravaged team for much of the season.
Secondly, Georgiev's style of play between the pipes suits the way games are played in the postseason. He does an excellent job of controlling rebounds, puts himself in a good position to stop first and secondary opportunities, and knows when to hang onto pucks to get a stoppage of play.
Lastly, he is playing behind a team that knows what it takes to win the Cup. This team won it last year, so they know how hard they have to work, prepare, battle, pay attention to the details, and do everything else it takes to win it all.
This is a big opportunity for Georgiev to show that he is an elite NHL goaltender. It will be interesting to see what he can do when it matters most.
The boys are back after a long break but have plenty to talk about as the playoffs are in full swing. We go series by series, looking at how teams have fared so far and who will come out on top. Thanks for listening! Please rate and review our show on your favorite listening platform. Check out our partner's website at www.insidetherink.com for all your latest hockey news.