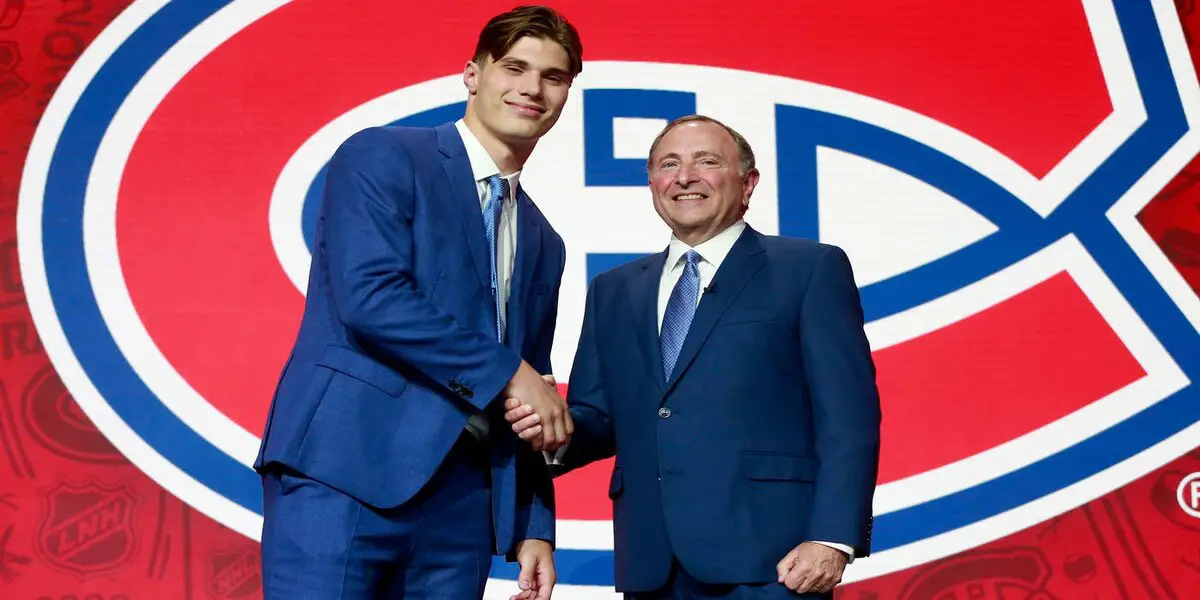 Martin Lapointe said it best.
"[Juraj Slafkovský] is a kid that you want to be around," the Montreal Canadiens' co-director of amateur scouting stated about their No. 1 draft pick.
Slafkovsky has confidence, maturity, and swagger. Some may not know that he moved away from home and lived independently when he was just 15 to play with the HC Koske U16 team and needless to say, that's a lot of responsibility for someone so young.
Despite the circumstances, Slafkovsky scored 30 goals and 24 assists (54 points) in just 23 games despite the circumstances. Furthermore, last season, Slafkovsky, who turned 18 on March 30, played against men with his TPU Turku team in the Finnish Elite League.
As soon as Canadiens management met with the 6-foot-4, 229-pound Slafkovsky, of Slovakia, it was clear who they would take as the No. 1 pick. His vitals were already a significant asset, but his personality entered the fray. When asked how he cooked his meals, the teenager responded: "With a stove."
Three words put Slavkovsky a step above the "All About Me" personality exhibited by No. 4 overall pick Shane Wright, who was widely expected to get drafted No. 1 overall before being selected by the Seattle Kraken.
"He's very independent," general manager Keith Hughes said Thursday night after drafting Slafkovsky. "He's confident without being arrogant. We think this is a kid not only that has the mindset that we're looking for, but we also evaluate where he is in his game, what he has in terms of natural abilities and where he could be if we help him along in the process.
"We talk about his character, his desire to be a difference-maker," Hughes added. "You see it in the way he plays. You see it when you speak to him. He's a very charismatic kid."
And those are traits Canadiens fans, some of the most diehard fans in all of hockey, will quickly fall in love with. After finishing dead last for the first time in 83 years, Montreal needs a group of men who can build a team. And Canadiens management saw a young kid with the maturity and potential of a modern-day Steve Yzerman and said, 'That guy can take us to the next level.' It's like a high-risk, high-reward investment, but Montreal sees nothing but green.
Slafkovsky scored five goals and five assists in 31 games last season with TPS Turku, but he turned it up with Slovakia at the Beijing Olympics and the IIHF World Championships. He was named the MVP at the Olympics after notching seven goals in seven games en route to Slovakia capturing a bronze medal, and he had three goals and six assists in eight games at the World Championships.
Nick Bobrov, the Canadiens' co-director of amateur scouting alongside Lapointe, noted Friday that the Finnish Elite League greatly emphasizes defensive play. But Slavkovsky also exemplified what he can do offensively when given an opportunity.
When it was time to make their selection, there was no question that the Canadiens were selecting the two-way prospect, Juraj Slafkovský.