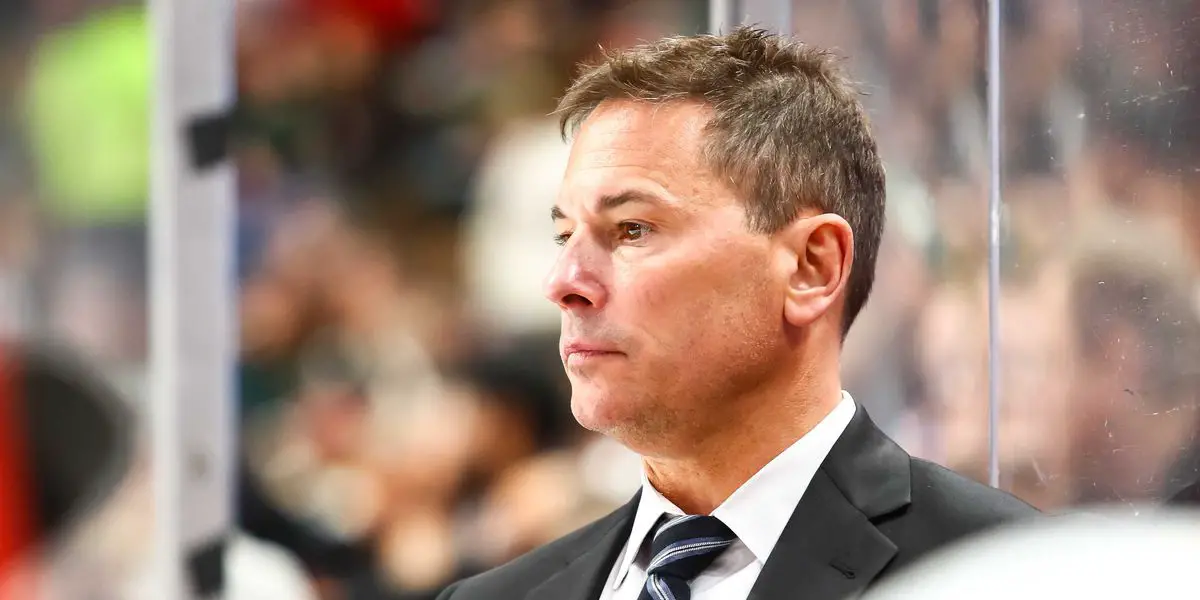 Bruce Cassidy was at the helm as head coach of the Boston Bruins for six seasons, and his team made the postseason each year and came within one win of a Stanley Cup in 2018-19. Cassidy's record with Boston was 245-115-49, and the Bruins made at least the second round four times. Cassidy is a good coach who demanded a lot from his players, eventually leading to his dismissal at the end of the 2021-22 season. Players were rumored to be complaining about Cassidy's style and tendency to call players out in the media and have a short leash with younger team members. After receiving a vote of confidence from General Manager Don Sweeney, Cassidy was surprisingly dismissed less than a month later. The former Chicago Blackhawks first-round draft pick was not unemployed for long, receiving a five-year deal as head coach of the Vegas Golden Knights.
On Monday night, Cassidy returns to Boston to face a Bruins team that is rolling at 20-3-0, and a league-record 14 straight home wins to start the season. Bruins players who seemed to have issues with Cassidy in the past have been flourishing under new head coach Jim Montgomery. Jake DeBrusk, who requested a trade last November, just scored his 100th career goal and has 8 goals and 9 assists in 17 games. Defenseman Brandon Carlo who struggled with Cassidy's tough and honest evaluation of the 25-year-old, has gradually found his game again with a plus-13 rating and 26 blocked shots in 19 games. Trent Frederic, who was in and out of the lineup at times last season, has 5 goals and 4 assists after recording 8-10-18 in 60 games in 2021-22 and talked about how much fun the team is having during their hot start.
Are some of the disdain toward Cassidy warranted? Probably. Could some of it be unfair? More than likely. But the Bruins are reaping the benefits of a new style and aggressive, offensive philosophy. And as for Cassidy? His Golden Knights also got off to a blazing start and are currently third in the league at 18-7-1. Vegas is just 5-4-1 in their last 10, and goaltending has been a question mark. But the Knights are the second-best road team in the NHL at 11-2-0 and visit Boston with a chance to end the Bruins' record-setting home start. Cassidy still has fond memories of his time with Boston, but you would have to think a win in his return to TD Garden would be extra satisfying.
When speaking to the media Sunday, Cassidy said, "Good memories. I walked out to the other bench, the home bench, just to see what it was like." Cassidy also talked about the lessons he learned from the Bruins' leadership group led by Zdeno Chara and Patrice Bergeron. "I think they have a foundation and a culture," Cassidy said. "So, that was really important, I think, and when I was younger, I didn't maybe appreciate that much."
On Monday night, Cassidy comes back to Boston, and you can bet he will appreciate an opportunity to get another road win.
Season 2. Episode 37. It's Going To Be A Long Off-Season
–
Bruins Benders Podcast
The Bruins off-season will be longer than expected. We like some CHL rules changes. The Bruins defense needs to be nastier, not just bigger. Can this core going forward win a Cup? Plus Beauties and Benders and Rod Brind'Amour whines.