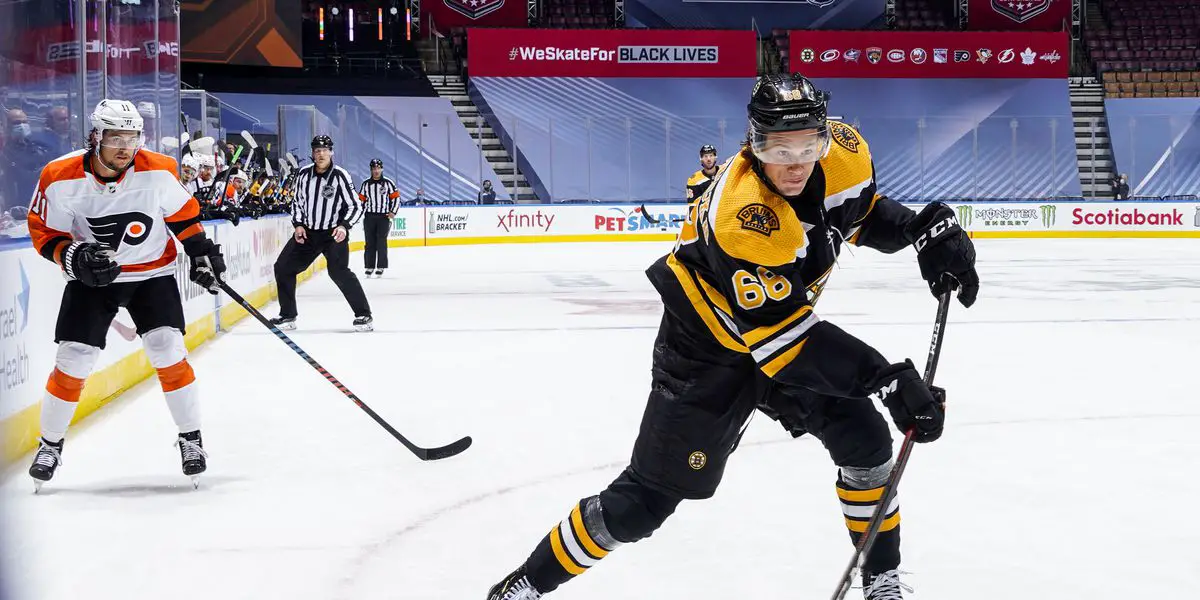 If you are a Bruins fan, this offseason probably hasn't gone as you hoped. The B's center-depth is up in the air as of right now, with no accurate word of when deals will get done. Krejci sightings in Boston and the Zacha trade with New Jersey have subverted the prospect of having Bergeron return. Going into next season, the Bruins don't have much in the way of centermen on the roster, especially after trading away Erik Haula. They currently have Charlie Coyle, Tomas Nosek, and Trent Frederic as their centerman, and honestly, that's not going to win you many games. This sparseness down the middle is due primarily to Don Sweeneys refusal to draft and develop prospects properly. Keeping that wonderful thought in mind, let's discuss the Bruin's number one center prospect.
After his recent signing, it got fans talking about his potential ceiling and what exactly he will become for the Bruins this year. In my opinion, Jack needs to make a name for himself this year and find a way to up his play whenever he gets called up. The organization gave him a two-year two-way deal that turns into a one-way deal at the end of the first year. It's pretty easy to see that they expect him to be a regular in the NHL next year and to get his feet wet this year. This expectation should put a fire under the former second-round pick to finally produce the way he was expected to when they drafted him 53rd overall.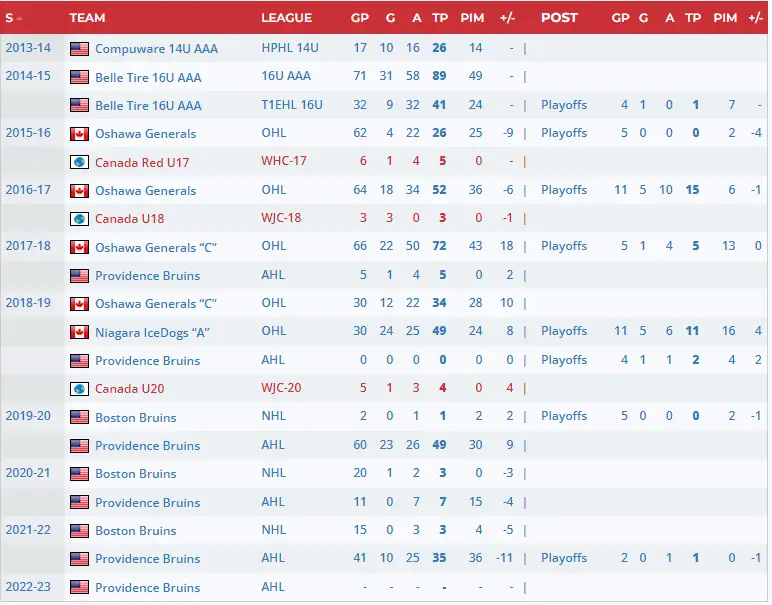 He has largely disappointed in his call-ups over the past three seasons, only scoring one goal and seven points in 37 games. If Krejci coming back doesn't pan out, could we see a Studnicka trial on the second line sometime this year? Studnicka undoubtedly played his best hockey this season while playing alongside Pasta on the second line. I think he will start the year in Providence and most likely will play alongside Lysell or Merkulov. If this goes well, I suspect he will be the first forward to get called up, and due to the Marchand injury, that may be sooner rather than later. If we see him putting up points and getting an early call-up, new Head Coach Jim Montgomery may be more patient with him than Bruce Cassidy in prior years. I hope that Studnicka can put his nose to the grindstone this year and figure out how to play his game at the NHL level. The Bruin's lack of center depth has become a problem, and in short order, we will see if Jack has the skill and ability to make Don Sweeney look smart for once.
Season 3 Premiere! Bruins Prospect Challenge recap. Training Camp begins. The Bruins have a new captain. Jake DeBrusk contract negotiations beginning soon. The Bruins Historic 100 and new sweaters!  The Centennial season is here! DraftKings Sportsbook – Boston's hometown Sportsbook is LIVE right here in Massachusetts! Bet local on all your favorite sports from the comfort of your own home with DraftKings. To celebrate, ALL new customers will receive up to TWO HUNDRED DOLLARS in BONUS bets when you sign up for DraftKings Sportsbook using code ITR! You can now bet local on money lines, spreads, props, and more with one of America's top-rated Sportsbooks – DraftKings Sportsbook!  Download the DraftKings Sportsbook app and sign up with code ITR to get up to TWO HUNDRED DOLLARS in BONUS bets to use now that mobile sports betting is live in Massachusetts. That's code ITR only at DraftKings Sportsbook. If you or a loved one is experiencing problems with gambling, call 800 327-5050 or visit helplineMA.org to speak with a trained specialist, free and confidentially, twenty four seven. 21+. Physically present in MA. Eligibility restrictions apply. Subject to regulatory licensing requirements. Eligibility and deposit restrictions apply. Opt in required. Bonus issued as free bets. Terms at draftkings.com/MA.