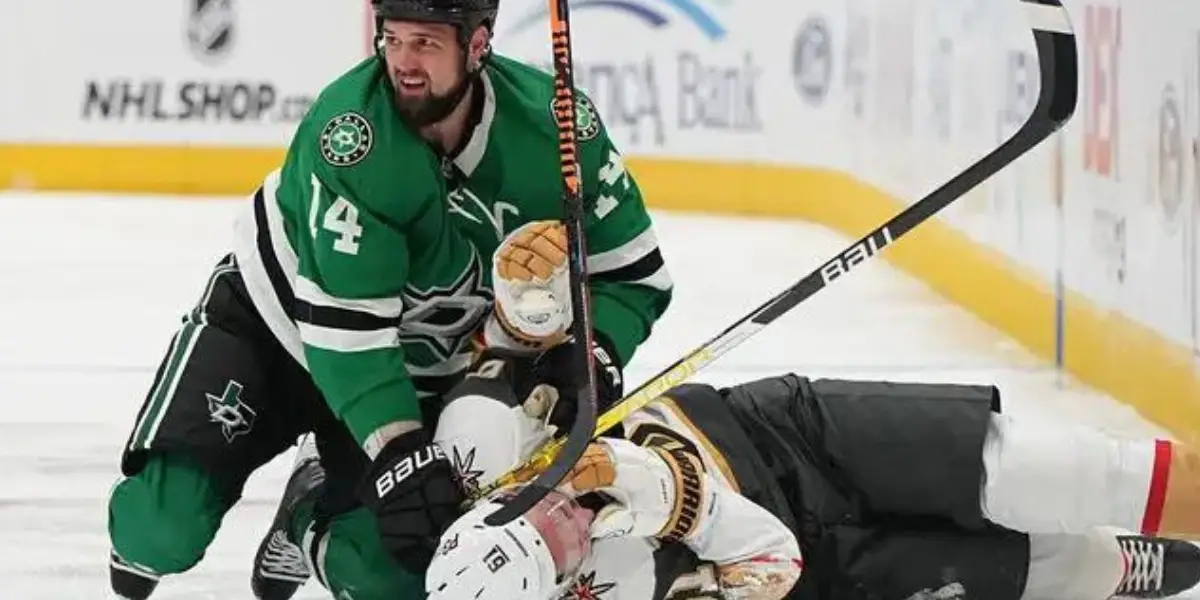 The question for all VGK fans is. Is Jamie Benn going to be suspended for Game 4? Benn is going to have a hearing on Wednesday with the NHL Department of Player Safety.
Hearings don't guarantee a suspension is coming. However, more often than not, a ban comes as a result of a hearing with Player Safety. 
The Stars certainly seemed like they were preparing for a potential suspension for Benn, based on DeBoer's comments after the game. 
"We will live with the consequences, whatever they are. We'll live with them tonight, and we'll live with them going forward," DeBoer said. "It's a reactionary sport. It's a heat-of-the-moment sport. There's a lot of stuff going on there on the ice. I'm not judge and jury. I'm not going to play that tonight."
Since the Stars captain received a major and game misconduct, the league will review the play regardless. 
If Benn were to be suspended, it would be the fifth ban handed out by Player Safety this postseason. In the first round, Leafs forward Michael Bunting was given a three-game suspension, and Avalanche defenseman Cale Makar was handed a one-game ban.
Golden Knights defenseman Alex Pietrangelo and Oilers defenseman Darnell Nurse each were hit with a one-game suspension in their second-round series. 
Update to come after the hearing.
Will the VGK win Game 6/7 or choke away the WCF?
–
The Vegas Fever Podcast
In this episode we review:The first 5 games of the WCF, the VGK lead 3-2We also..Discuss how closing out the Stars will go and how not closing them out will go after leading the series 3-0.Be sure to send in your questions, comments , concerns and emotional outbursts to our twitter DM'sThanks for checking us out! Please subscribe after you listen.