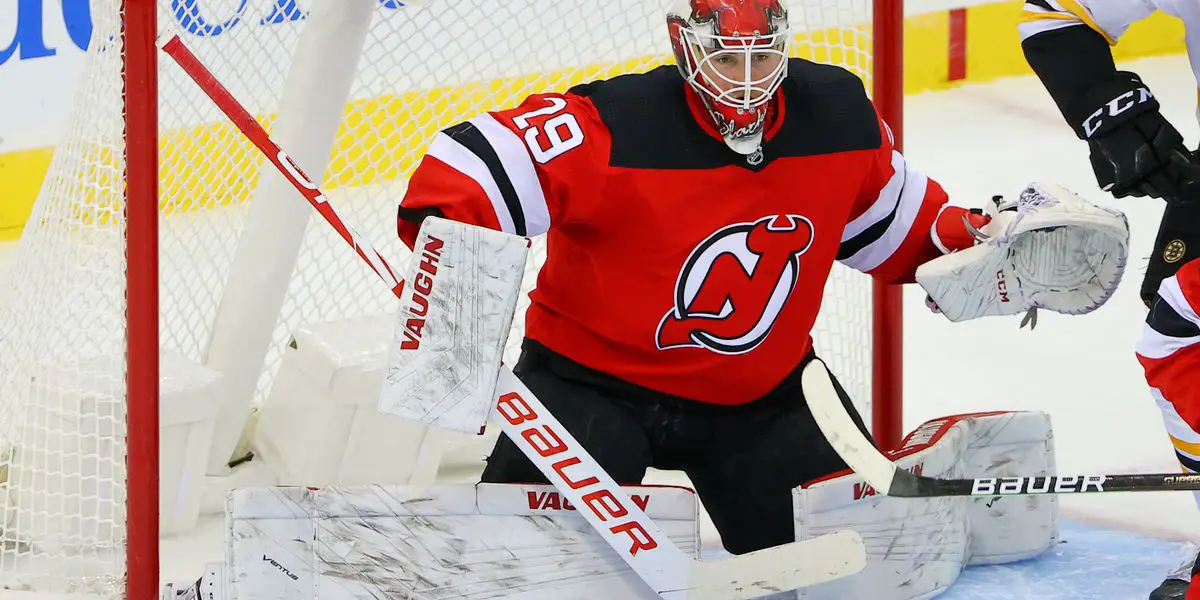 There haven't been many discussions between the Toronto Maple Leafs, Jack Campbell, and/or Ilya Mikheyev regarding their contracts for next season, leading some to think they are on their way out of town. However, in the news around the NHL, there have been some rumors about available players on the trade market, so here are the two players that Toronto should think about trading for to replace Mikheyev and Campbell.
Josh Anderson:
There has been a lot of talk about Anderson potentially being on the move out of Montreal, and it is known that these two teams don't often make trades, but I feel this one that Toronto needs to pursue. With Montreal in full rebuild mode and Toronto in full win-now mode, it makes sense that a trade including Josh Anderson would happen. Anderson still has five years remaining at $6,500,000 per season, which would add a bit of a challenge for the Maple Leafs, but with Montreal able to take on the cap as part of the deal, it could benefit Toronto. There has been some speculation that Montreal will sell high on Anderson and get as much as they can for him, which leads me to the following trade scenario.
Trade Scenario:
Toronto Maple Leafs: Josh Anderson (25% retained, $4,875,000) 
Montreal Canadiens: 2023 3rd Rounder, 2022 1st Rounder, William Villeneuve, Alex Kerfoot 
Trade Breakdown:
I feel this trade could help both teams; it allows Montreal to trade one of their two first rounds in another deal and have the 25th pick from Toronto to get a later 1st round talent. I feel the 3rd rounder is a filler to help based on Montreal retaining 25% of Anderson's contract. William Villeneuve has had a really good CHL Memorial Cup run with the Saint John's Sea Dogs of the QMJHL, he is a Quebec native as well, and that tends to be a big deal in the Canadiens' past. Kerfoot, I added because it has been reported that a roster player would need to go the other way, and he feels like the odd man out if Anderson was to come to Toronto. He gives Montreal some cap back and could find a good home on their 2nd or 3rd line for the last year of his contract. If Toronto were able to acquire Josh Anderson, he would fit a role that Toronto lacks, which is physicality. I feel his style of play could work well with Tavares and Nylander.
Mackenzie Blackwood:
Blackwood has had nothing but issues in the past season with the New Jersey Devils. From the NHL vaccine policy to rumors of him being unhappy with the team, he appears to be on his way out of New Jersey. Toronto needs to figure out their goalie for the next few years while this team is still in their prime and contending, which is why I believe this would be a good fit. New Jersey has the cap to go out and either sign or trade for another goalie before they find their groove and get back into playoff contention. Blackwood has one year left at $2,8000,000 before he is a restricted free agent, allowing Dubas and company the full season to lock him up for the next four to five years. Around $5,000,000 should be a reasonable price point based on his production and potential. Toronto may get the salary down to $4,000,000/$4,5000,000 by including a signing bonus.
Trade Scenario:
Toronto Maple Leafs: Mackenzie Blackwood, 2022 5th Rounder (CBJ)
New Jersey Devils: 2024 1st Rounder, 2023 3rd Rounder, 2024 5th Rounder, Rights to Ondrej Kase 
Trade Breakdown:
This trade is a trade that I feel can help both teams. Although it seems like there could be an in favor of Toronto, the reason I thought this trade would be good is that New Jersey is in a spot where they can use draft capital to acquire talented players from teams that may need to clear cap, similar to what the Los Angeles Kings did last offseason. The Devils can ship out some picks in the next two drafts and can bring in players that fill spots for the future. As mentioned before, I feel they can acquire another goalie to replace Blackwood, such as John Gibson from Anaheim, with their extra draft capital and prospects. Ondrej Kase's rights allow the Devils to have another experienced forward who can produce on a 2nd line similar to Tomas Tatar. He may also ask for more than what Toronto can afford to pay, whereas the Devils have the cap space. As for the Maple Leafs, I feel that Blackwood can be a suitable replacement for Jack Campbell and, based on his age, can be with Toronto for several years. He is in a situation where he could benefit from a change of scenery, and that could bring out the Mackenzie Blackwood the hockey world expected. I also added a 5th-rounder in 2022 because the Maple Leafs lack draft picks and are dealing one from the next three years in this deal to bring in a goaltender for the future. The benefit to Dubas and his scouting staff is they have had good luck finding prospects later in drafts, and with trading some higher picks to contend now, they can try and find some more later-round 'gems.'