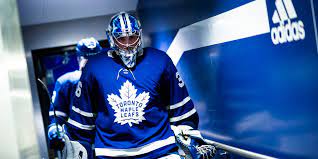 The Season
The Toronto Maple Leafs had a fantastic season. Mitch Marner was dominant. Auston Matthews scored 60 goals and would win the Hart Trophy. They would finish second in the Atlantic Division and gained home ice for the first round of the playoffs. Toronto was no slouch of a team and forced the defending champions to a Game 7. Unfortunately, the season ended in a way they would not have wanted, but you could say progress was made.

The off-season is underway, and General Manager Kyle Dubas has some decisions to make. He has already brought back defenceman Mark Giordano which was the right decision. Starting goalie Jack Campbell and winger Ilya Mikheyev have made no progress in contract negotiations. Jack Campbell is seeking anywhere between $5-6M, while Mikheyev is seeking $4M. With not enough to go around, decisions will need to be made.
Jack Campbell
Jack Campbell was not a bad goalie for the Toronto Maple Leafs. Among goalies who started in 10 games, Campbell finished in the top 20 in goals-against average. He would also see his biggest workload. In 47 games, he posted a record of 31-9-6 and ended the season with a .914 save percentage and a 2.64 goals-against average. Even though he finished with a -2.3 goals saved above expected, he was still solid in his own right. Campbell performed way above average for a goaltender this season, and even though he will be entering his 30s, he could be worth the pay. Whether or not Campbell is brought back, Toronto will need a goalie that is not Petr Mrazek. Dubas has some tough decisions, especially with the goalie position.
Team's To Be Interested
Edmonton Oilers
Connor McDavid and Leon Draisaitl stole the show these playoffs. And if there is one glaring need, it is goaltending. While also rumored to be in on Ville Husso, Ken Holland could turn his head toward Jack Campbell. Mike Smith was not bad, just wildly inconsistent, and with him possibly headed towards retirement, the Oilers could use more consistency and stability in the net.
New Jersey Devils
The Devils had a season to forget when it comes to goaltending. They rode AHL-level goalies all season long. Mackenzie Blackwood's injury lingered all season long and was eventually shut down. No goaltending finished with a positive goal saved above expected. Tom Fitzgerald has tried everything in his power to upgrade the crease, which has backfired each time. Mackenzie Blackwood remaining a Devil remains to be seen, but the Devils, with the cap space they have, could turn to Campbell to upgrade in net.
Ilya Mikheyev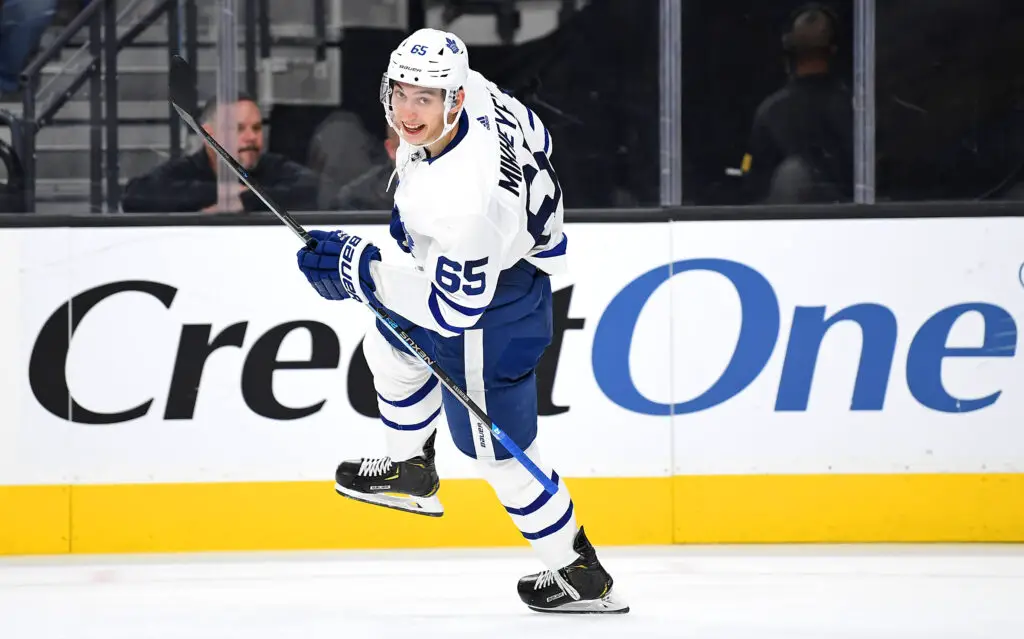 Ilya Mikheyev has had a short career and has spent it all in Toronto. The young winger played the most games of his career and set career highs in every statistical category. He would score 21 goals and 11 assists for a total of 32 points. He would even provide a boost with the man advantage as he scored four power-play goals and four short-handed goals. The versatile winger could slot anywhere in the lineup, and that's a plus for any lineup.
The best glaring stat is his linemates. While he spent more time on the third and fourth lines, he did spend time with captain John Tavares. In 100 minutes skated with him, the line averaged 3.02 goals per 60 minutes. To have the production he did as a bottom-six forward could go a long way in any lineup, especially a contending one.
Team's Interested
Toronto Maple Leafs
Somewhere and someway, Dubas makes this work. It's probably cheaper than Campbell, and he may have more wiggle room with the young winger. To have a player at his production that seems to only be getting better is someone worth keeping around. He is an RFA, so he has team control, so it will be something to watch for as the draft and free agency approaches.