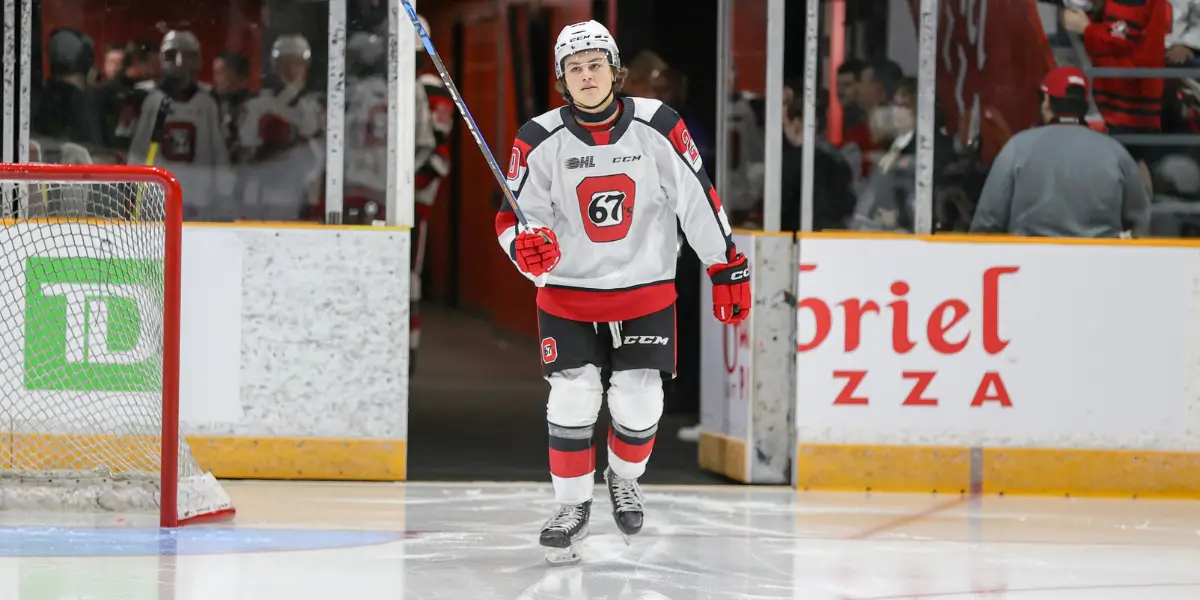 National Hockey League 2023 draft prospect Luca Pinelli was born in Stoney Creek, Ontario, on April 5, 2005. Pinelli is the brother of Francesco Pinelli, who was drafted 42nd overall by the Los Angeles Kings in the 2021 NHL Draft. The older Pinelli is currently playing for Kitchener in the Ontario Hockey League. The 18-year-old Luca is a center projected by some to be chosen in the second or third round of the NHL Entry Draft. Leonard is a 5-foot-9, 165-pound left-shot center who is shifty and excels at finding space to create passing lanes.
Luca Pinelli is ranked by some hockey evaluators in the top 50 in scouting reports, some ranking him within the top 75 of the upcoming NHL Draft. The following list will show the scouting rankings for Luca Pinelli:
Ranked #55 by Inside The Rink
Ranked #54 by NHL Central Scouting (NA)
Ranked #50 by Daily Faceoff
Ranked #44 by Recruit Scouting
Ranked #7 by Sportsnet
Ranked #71 by TSN/Bob McKenzie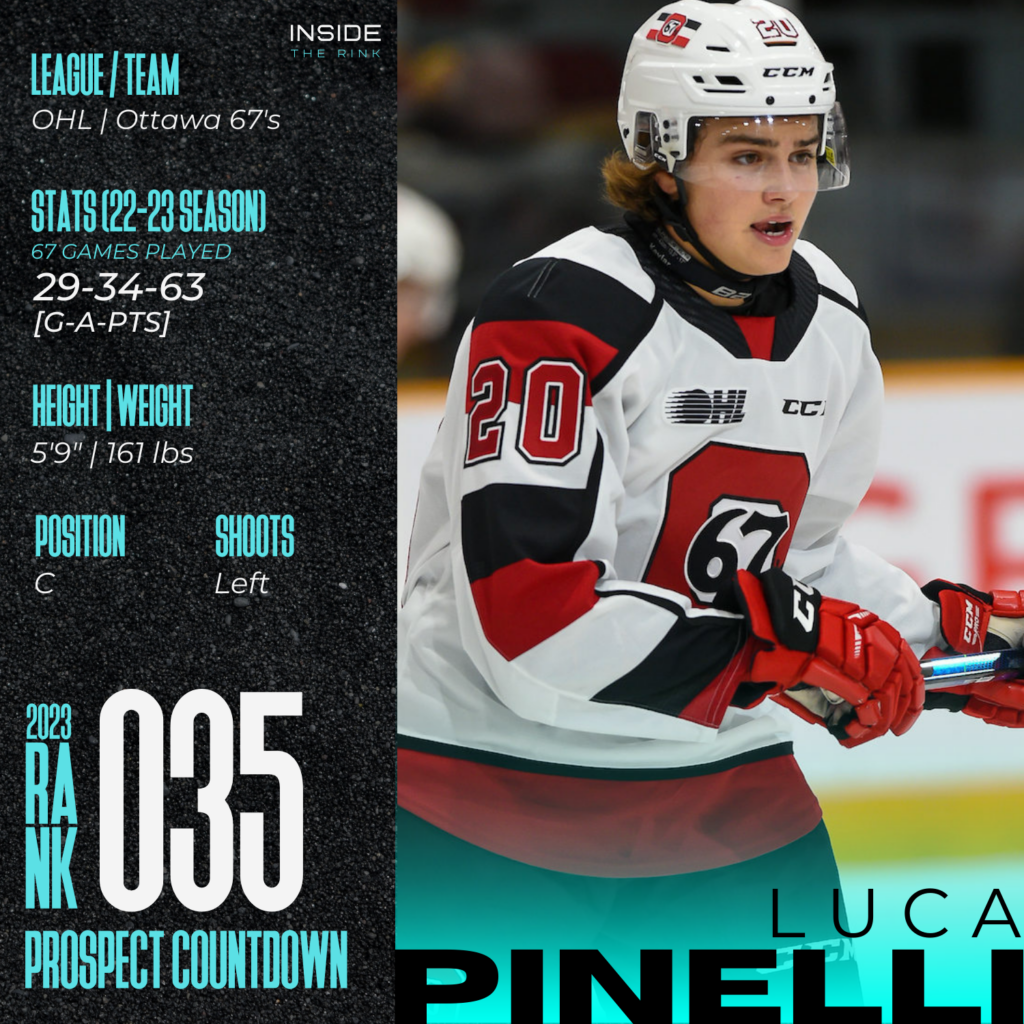 Luca Pinelli is most likely to be in the early rounds, with a second-round selection very likely. Pinelli began his hockey career with the Toronto Junior Canadiens and played 31 games for them in 2019-20 with 21 points and 63 penalty minutes. During the COVID-19 pandemic, Pinelli did not play hockey and was drafted in the second round by the Ottawa 67's of the Ontario Hockey League Draft for the 2021-22 season. The diminutive forward totaled 36 points in 59 games and continued his rise up the prospect ladder with 63 points this past season. Pinelli could be a surprise pick higher in the draft than expected.
Diving Deeper:
Some of Luca Pinelli's best attributes are his high motor and excellent vision and passing skills. Pinelli is the type that makes teammates better. His highest potential could be as a top-six forward in the National Hockey League, making him a good value outside the first round.
Offensive Game:
Pinelli loves to pass the puck and look for seems to set up teammates. Tony Ferrari of the Hockey News has Pinelli as "a good skater who uses his edges efficiently to weave through traffic while stickhandling, showcasing an entertaining brand of hockey. His passing ability is what his game is built on as he scans the ice and spots teammates in opportune positions." The playmaking center has really approved his skating over the last two seasons.
Shooting Ability:
Pinelli is probably lesser known for his shot, but he can beat the goalie with an above-average release. Jordan Malette from Smaht Scouting has the following scout on Pinelli, "Firstly, Pinelli constantly scans to find open pockets of space to sneak into. You can typically find him hovering high in the offensive zone, looking for the right time to pounce into space to be available for a dangerous pass. Once he gains that slight separation from defenders, he can unleash a one-timer that can beat the goalie from medium to long range".
Final Thoughts:
Luca Pinelli will have a real shot at being a good value pick in this draft. He has the skill and plays with the right energy and passion to develop into an NHL player. What he lacks in size, he makes up for with playmaking ability and high hockey intelligence.
Projection:
Luca Pinelli is picked mid-second round.
Season 2. Episode 38. Special Guest Terrence Wallin
–
Bruins Benders Podcast
Maine Mariners Coach Terrence Wallin makes a return visit to recap the season. Should the Bruins make room for Tyler Bertuzzi? Will the Bruins move some core pieces? I guess there is more time for golf and more!