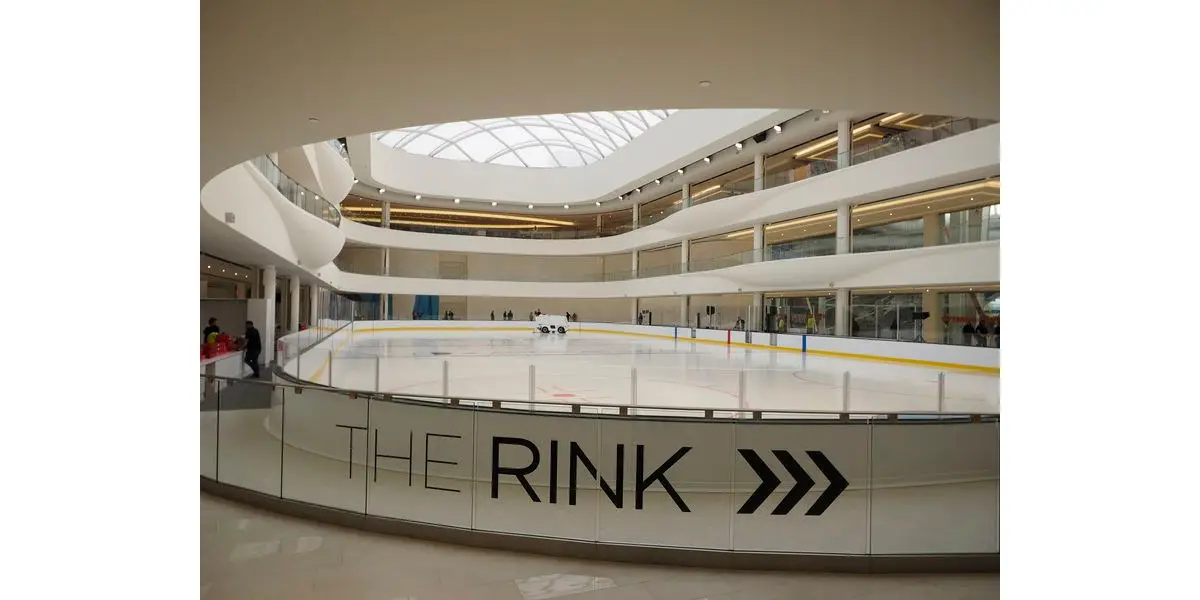 The Metropolitan Riveters finally have a place to call their own as they announced earlier this Summer that they signed a three-year deal to play at The Rink in the American Dream mall in East Rutherford, NJ, and their first home game will be on November 19th as they host the Toronto Six. This is huge news for the Riveters, as they have bounced between Brooklyn, Newark, Mennan, and South Brunswick for the first six seasons. Last season the Rivs played their home games in Newark at the Prudential Center Practice Facility and Mennen Ice Arena in Morris Township. Also, the 2020-21 PHF (NWHL) season was played in a bubble in Lake Placid, NY.
A Place To Call Home
The Riveters playing at American Dream is massive for everyone involved and is a great way to promote the game. One thing that stands out about their location is that it will catch a ton of eye from hockey fans and nonhockey fans alike. It's not like any other rink, this rink is located right next to an indoor waterpark, and there is no question that the mall itself will be packed on weekends, and the atmosphere around the game will make it more appealing to fans. When talking to Dan Rice of the Ice Garden, who attended the preseason game, he said that there weren't many people there, and besides media and players' families, no one stayed more than five minutes. However, I think that even if they don't stay for long, you can still show them that women's hockey is a thing and maybe get them interested. Rice also mentioned that there was no goal-horn during the preseason game.
The players are excited about the opportunity to play in the mall, and they say it brings a different atmosphere, "It's awesome; I think everyone was hesitant at first, but it's kinda like playing pond hockey, it's not pond hockey pond hockey, but it feels like your playing pond hockey, and that's how all of us grew up and started loving the game" said Captain Madison Packer. One of the biggest issues around the league has been that the players don't have the facilities and equipment that they need, but that isn't an issue at American Dream, "We have great facilities downstairs, recovery space, we pull our car up and walk right in" said Packer.
It's not the first time the Rivs have skated on the ice at The Rink at American Dream as last season; the Riveters practiced there. However, their practices were after the mall closed, and when talking with Packer, she mentioned that people would stick around to watch practice, and she said that their viewership on social media would grow after each of their practices.
Salary cap raise 1:00All star game 7:44beauts outdoor game 10:10ECHL all star game 12:24 Live fantasy hockey draft 16:00Hockey jerseys reviews 37:36