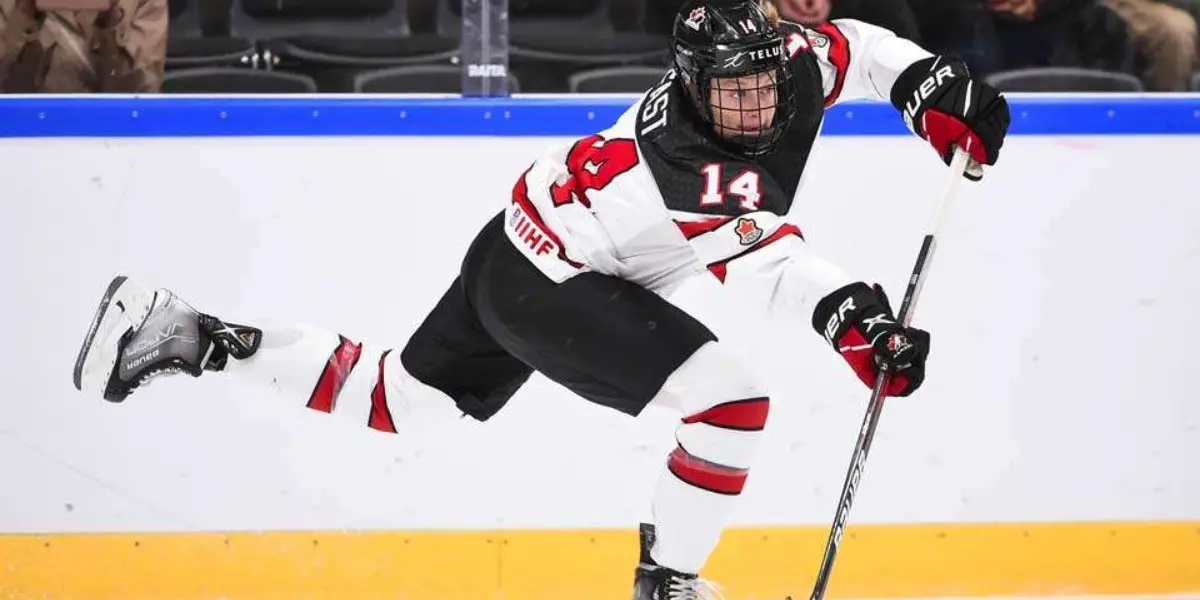 It was the round-robin game many hockey fans were waiting for: Team Canada and Team USA met for the final game before the elimination matches began, with the winner taking the top spot in the group. The US came into the day with the most goals scored (25) and least goals against (1). Canada, currently ranked number 1 in the world, was coming off victories over their American rivals at the last Women's World Championship in 2021, as well as the 2022 Winter Olympics. Both teams looked different than the ones that took the ice at those last two tournaments, with the Canadians missing 2021 Women's World Championship MVP Melodie Daoust, as well as other notables like Natalie Spooner, Claire Thompson, and Rebecca Johnston. For the Americans, several young stars that weren't given much ice team prior to this tournament (Taylor Heise, Jincy Dunne, Caroline Harvey, to name a few) had been given a chance to shine and did not disappoint. This game also did not disappoint, with the United States edging out Canada by a score of 5-2 ending the streak of Canadian victories in international play.
Sarah Fillier opened the scoring for the Canadians three and a half minutes into the game, jumping on a Renata Fast rebound and beating Nicole Hensley. After the Americans spent a lot of time in the offensive zone with nothing to show for it on the score sheet, a US penalty led to a power play goal for Canada as Ella Shelton capitalized on a scramble in front of the net. It was the first power-play goal allowed by the US in four round-robin games.
The Americans got their own power-play goal in the second period when Megan Keller fanned on her shot from high in the slot and ended up deflecting the puck in off a Canadian player in front of the net. The Canadians' inability to clear the puck from their own end led to the Americans tying the game at two goals apiece after Kelly Pannek tipped a Cayla Barnes point shot past Emerance Maschmeyer. Despite pulling ahead in shot total, Canada failed to score in the middle frame.
The third period saw the Americans continue scoring, with goals from Lacey Eden on an excellent passing play and Kendall Coyne-Scofield redirecting a past puck, Maschmeyer. Hilary Knight netted an empty net goal to finish things off. The Canadians struggled to maintain possession in the final frame, and their top line of Marie-Philip Poulin, Sarah Nurse, and Brianne Jenner was held without a point for the second time in this tournament. The players of the game were Savannah Harmon for America and Jocelyne Larocque for Canada.
Preliminary play for Group A has officially closed, with the United States taking the top spot, putting them against Hungary on Thursday. Team Canada finishes second in the group and will meet Sweden, also on Thursday, in the quarterfinals.
Salary cap raise 1:00All star game 7:44beauts outdoor game 10:10ECHL all star game 12:24 Live fantasy hockey draft 16:00Hockey jerseys reviews 37:36