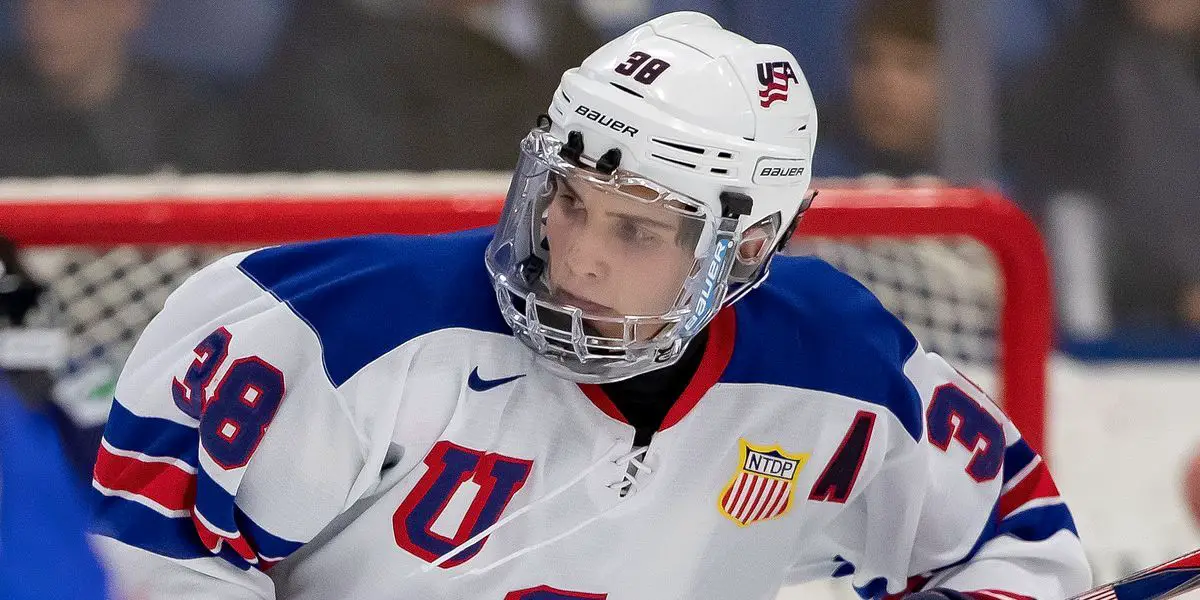 Team USA has released its world junior camp roster. The Chicago Blackhawks are represented on this list four times. 
Chris Peters on Twitter: "USA Hockey has announced its 2022 World Junior camp roster. https://t.co/VdDkB6x19o" / Twitter
Landon Slaggert, Drew Commesso, Wyatt Kiser, and Connor Kelley are the four players. Commesso should be the starting goalie when it is all said and done. Team USA will need Commesso to be on his game if they want to contend with a Canadian team led by Shane Wright.
If you want my full thoughts on Drew Commesso, check out this article.
Slaggert is another player to watch. He is currently playing at Notre Dame. In the 13 games played, he has scored four goals and four assists. Another strong start following an impressive freshman year where he played 25 games and got eight goals and 14 assists. Slaggert is a 6'0″ forward from South Bend, Indiana. Plus, Slaggert as a name is awesome! 
Kiser is also an excellent 19-year-old defenseman. From Andover, MN, Kiser decided to go play his college hockey at the University of Minnesota-Duluth. This season he has one goal and five assists in 12 games. Connor Kelley is a 6'1″ 190lbs defenseman from Maple Grove, MN. He currently is a teammate with Kiser at Minnesota-Duluth. Kelley has played 11 games for the Bulldogs, in which he has collected four assists and is a +7 on the season. Overall the Blackhawks will be represented all over Team USA. Just time to wait, see how the camp goes, and see the final lines and roster for World Juniors.