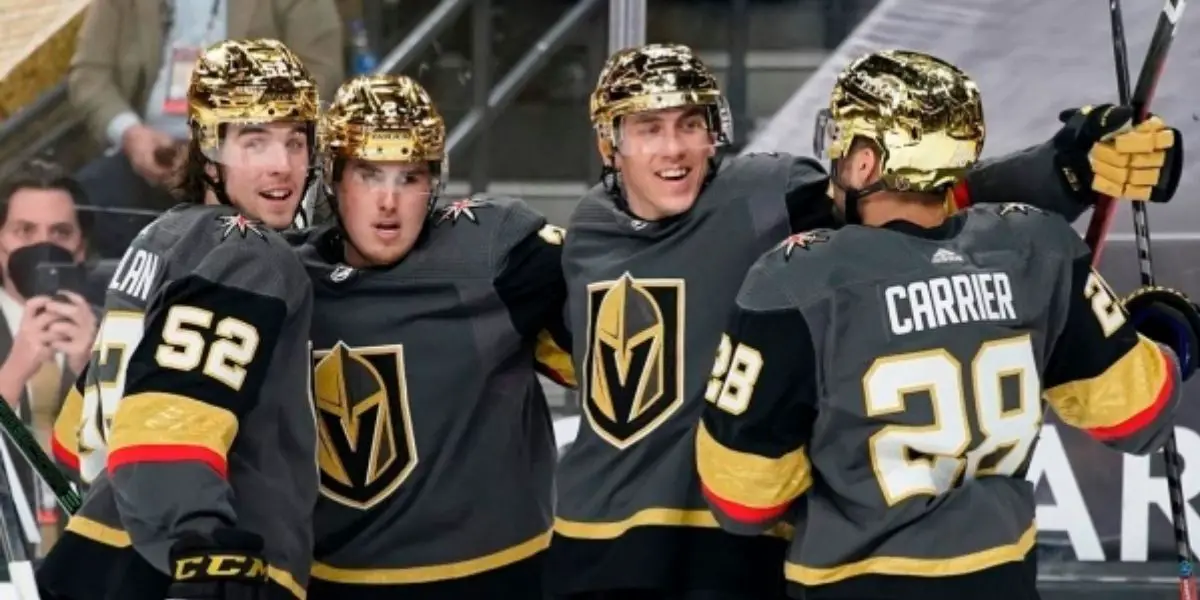 Here's how the western conference playoff picture shakes out as of Tuesday morning. For Dallas, a regulation win tonight against Vegas means they're safe, and the Golden Knights are eliminated. An overtime loss doesn't kill Vegas as they do hold the tiebreaker over the Stars, but it means they'd be four points back with two games to go, and Dallas wouldn't be able to get a single point in their final two matchups with non-playoff teams in Arizona and Anaheim.
For the other two teams still on the brink, a single regulation win in their final three games gets Nashville in, and just a point in their final two contests gets the Kings in.
So the focus is mostly all on Dallas and Vegas, and what an absolute treat that we get to watch the showdown this late in the season, by far the most a game has meant all year.
Dallas was reeling for a couple of games but turned things around in their last, coming from behind 2-0 to beat Seattle 3-2 on the strength of two Roope Hintz goals. On the other side, Vegas has played very strong the last few games but lacked a certain execution and has lost two of three, including an absolute heart breaker against San Jose in a shootout.
At the end of the day, I don't think any of those previous night's efforts will impact what happens on the ice tonight, as both teams have had days off to reset mentally and really prepare for this one.
After the confusion over the weekend surrounding Robin Lehner, it is official now that his season is over and, in my opinion, likely his Golden Knights career. I think there's been too much drama and distrust/ miscommunication to repair the relationship. But that's a story for another day.
The story, for now, is about the rookie Logan Thompson, who has worked his ass off since joining the club and has played very solid in his last few games giving his team all the chances in the world to win. He's posted a respectable GAA of 2.64 and a save percentage of .917.
It also seems like his teammates are all fond of the kid as they all came out, including Lehner, to support and pick him up after he was heartbroken not being able to make the final game saver in the shootout. Seeing his personality so far, I know he'll bring his A-game tonight, and I think the team recognizes his heart and will go to battle in front of him.
Looking on the other end, Jake Oettinger will get the nod between the pipes looking to continue a stellar campaign in which he wasn't thought to be in the mix coming into the season either. But he's played fantastic with a 28-15-1 record, 2.56 GAA, and a .914 save percentage.
One of the reasons Dallas is fighting for a playoff spot is they've been an under .500 road team this year. The Golden Knights have a 20-16-2 road record. However, they have been a completely different team at home with a 25-10-3 record, and that's where Vegas has to try and pull out a win tonight.
The last time these two teams met, it was an excellent, close game that Vegas won 5-4 back in early December. In that game, Mark Stone led the charge with two goals. It's clear the captain isn't his regular self right now, and he hasn't even recorded a point in the six games since he's returned despite playing fairly regular minutes. But why not tonight? To me, tonight feels like it could be a signature moment for the captain to make his first impact since returning from injury and keep his team's season alive.
The work is not even close to over should Vegas get a win tonight. The Golden Knights have a tough strength of schedule in the last two games as they'll have to face Chicago on the road, then finish the season in St. Louis against a Blues team playing out the season hard, battling for home ice in the first round while Dallas stays at home and hosts two non-playoff teams.
The odds are absolutely not in the Golden Knight's favor, but it all starts with a strong effort tonight. Speaking of odds, I think I'll be staying away from any action in this one, but according to the official betting partner of Inside the Rink, BET US, the odds show just even this one figures to be tonight as the game is a pick em' on the money line with both teams being -115.
One thing to note lineup-wise is that Keegan Kolesar was announced as week to week with a lower-body injury this morning. This year, Kolesar has been a huge energy player for Vegas and will be missed. He didn't travel with the team for their final three-game swing, and DeBoer says they will go with 11 forward and seven defensemen tonight.