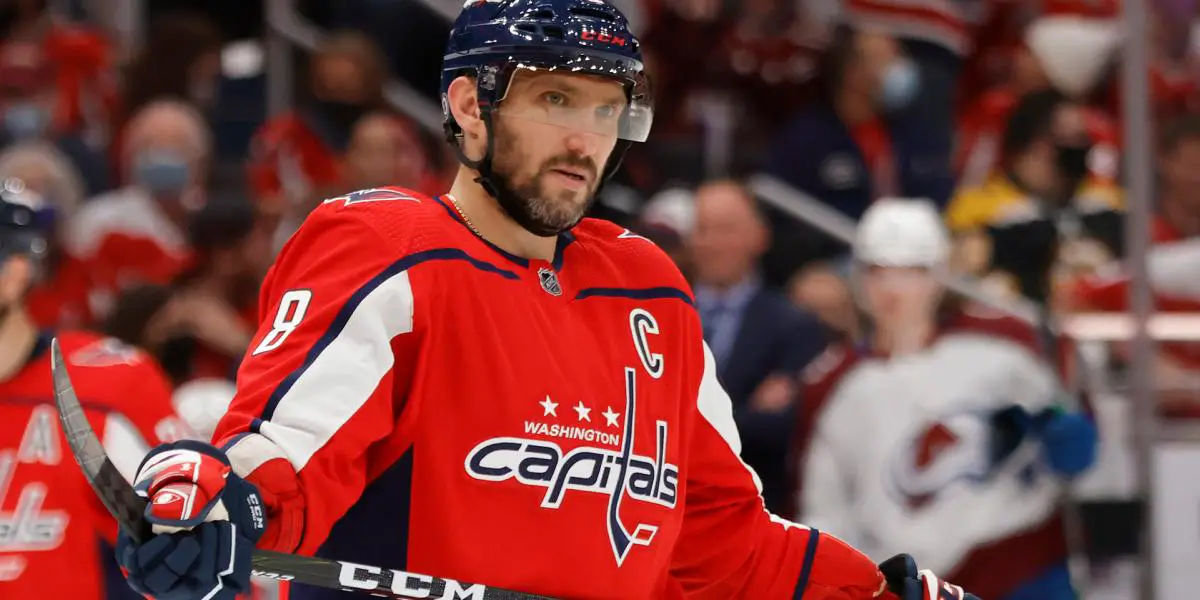 The Washington Capitals started the season with up-and-down play that saw them fall early in the standings. Thanks to a strong December and the red-hot goal-scoring by Alex Ovechkin, the Capitals now find themselves on the door step for one of the top three spots in the Metropolitan Division.
The month of January has been challenging for the team, though, as they have been without star defenseman John Carlson since December, Nic Dowd for the last week, and now superstar Alex Ovechkin. Luckily for Capitals fans and the organization, it doesn't appear to be anything serious for the Russian goal scorer.
After missing the Capitals' morning skate at T-Mobile Arena prior to last night's game, it was initially thought it would just be a maintenance day for their star winger. But when he did not dress for the game, the Capitals officially ruled Ovechkin day-to-day with a lower-body injury.
It was a tough blow for a team that just seemed to be getting healthy after Nicklas Backstrom and Tom Wilson made their season debuts this month.
Following the Capitals, 6-2 loss to the Vegas Golden Knights, head coach Peter Laviolette gave a brief update on Ovechkin, including whether or not he'd be available for Washington's game against the Colorado Avalanche on Tuesday night.
"I don't have an answer for that," Laviolette said. "Obviously he wasn't there tonight. There's a couple days between games. That's a good thing. But we'll see how he is tomorrow and we'll go from there."
The Capitals have the day off on Sunday before a scheduled practice on Monday.
"There are always things that are going on with players," Laviolette said when asked if Ovechkin was hurt Friday against Arizona. "Alex is usually really durable, but this is something that… you know, he wasn't able to skate this morning, and took him out of the lineup tonight."
Ovechkin has played in all 48 games this season, has 52 points, and is tied for sixth in the NHL with 30 goals.
The boys are back after a long break but have plenty to talk about as the playoffs are in full swing. We go series by series, looking at how teams have fared so far and who will come out on top. Thanks for listening! Please rate and review our show on your favorite listening platform. Check out our partner's website at www.insidetherink.com for all your latest hockey news.