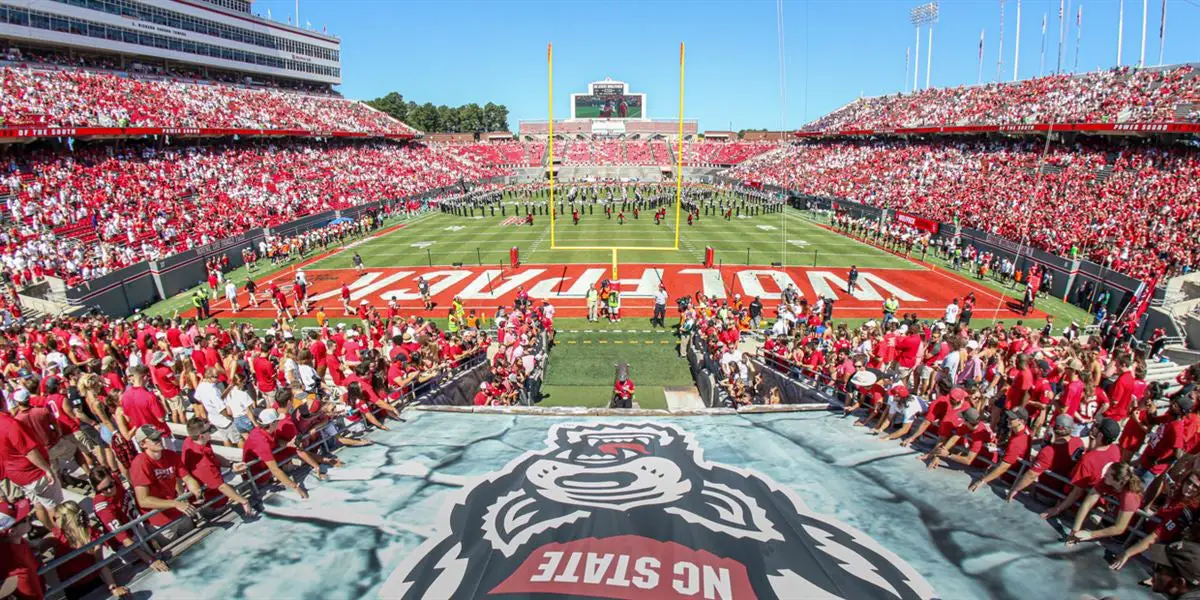 Before the All-Star weekend festivities, NHL commissioner Gary Bettman announced a number of events and news items pertaining to the 2023 NHL season and beyond. Along with announcing the location of next year's All-Star festivities, which will take place in Sunrise, Florida, Bettman announced two of next year's outdoor games: The Winter Classic in Boston and the Stadium Series in Raleigh, North Carolina.
The Hurricanes were scheduled to host an outdoor game back in 2021 before it was canceled due to COVID-19. After the event's cancellation, Bettman confirmed that the Canes would be getting their outdoor game "at some point." Finally, two years later, Carolina will get to participate in an outdoor NHL game for the first time in Franchise history. The game will be played sometime in February 2023 at N. C. State's Carter-Finley Stadium against an opponent to be named over the next few months.
After the official announcement, Hurricanes president Don Waddell said in a statement, "Our fans have waited for this event ever since we announced it two years ago, and we know their passion and energy will create an unbelievable atmosphere at Carter-Finley Stadium." The venue boasts a capacity of 58 thousand people, which would be a team attendance record for the Hurricanes. The Stadium Series will be a different atmosphere than anything Carolina hockey fans have ever experienced, as the open-air atmosphere will be subject to unpredictable weather. However, Raleigh's conditions will undoubtedly be a little more comfortable for hockey fans than the 2022 Winter Classic in St.Louis, which got down to a chilly -5.7 degrees Fahrenheit. Along with playing in a unique atmosphere, the participating teams will also be announcing brand new uniforms later this year to be worn during the event.