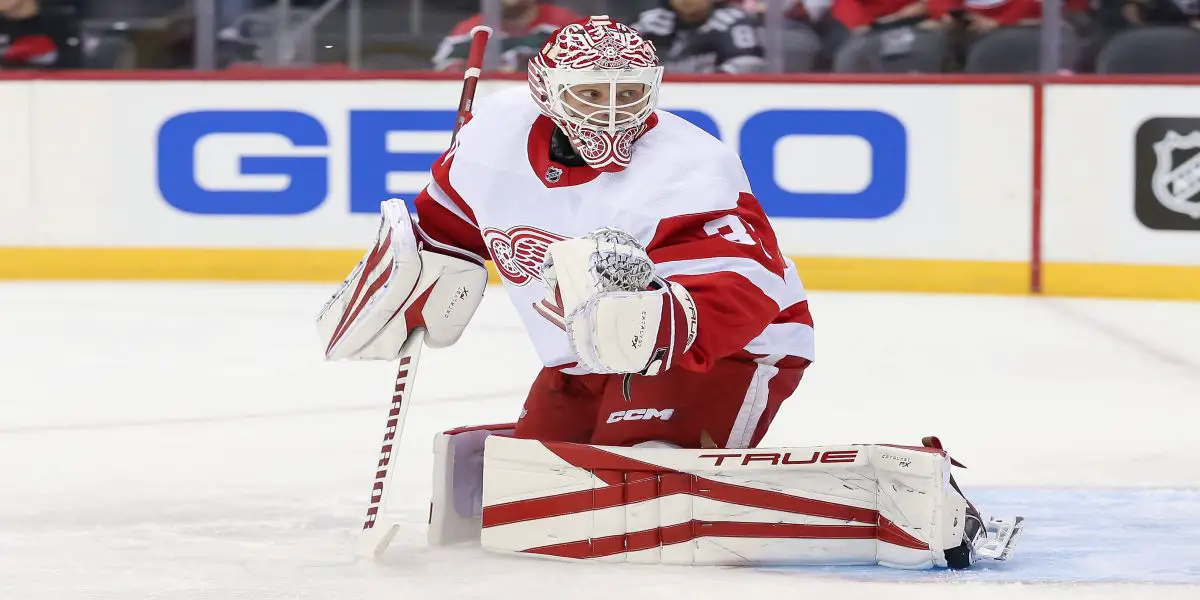 Ville Husso started the season sharing goaltending duties with Alex Nedeljkovic. After a string of terrific games, Husso has undoubtedly earned the #1 goaltending position for the Detroit Red Wings.
Husso was acquired by the Red Wings before the 2022 NHL Entry Draft. He was an impending UFA with the St. Louis Blues and, after the trade, immediately signed a three-year contract with Detroit. The contract has an annual cap hit of $4.75M and will expire after the 2024-2025 season when Husso is 30 years old.
Husso has been outstanding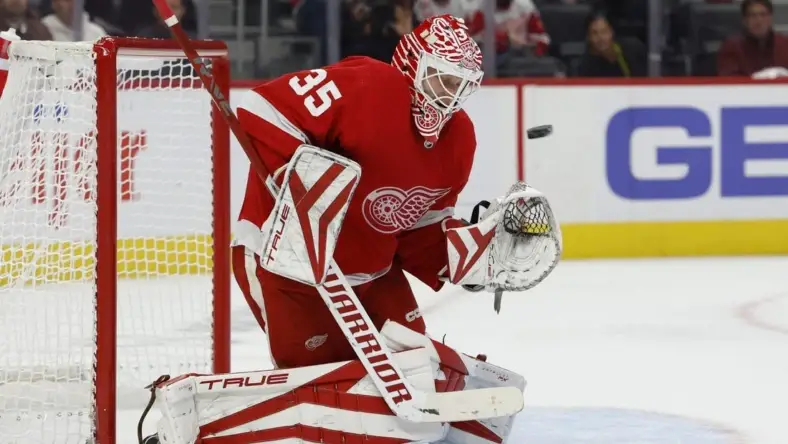 During his most recent stretch, Husso has gone 6-1-2, with his only regulation loss coming at the hands of the New York Rangers on November 10th. In November, Husso started eight out of ten games and has carried the Red Wings on his back. On four occasions this month, Husso was named one of the game's three stars. He has been named one of the three stars in six of the 13 games he has started this year.
His season statistics do not jump off the page, but that's because of three games where the Red Wings gave up five or more goals. In the ten other contests, Husso has been tremendous. In games where he has allowed less than five goals, Husso has a record of 8-0-2.
To date, Husso has a combined record of 8-2-3, with a 2.36 GAA and a .922 SV%. These statistics almost mirror his season from one year ago when Husso went 25-7-6, with a 2.56 GAA and a .919 SV% in 40 games for St. Louis.
Is Nedeljkovic a competent backup?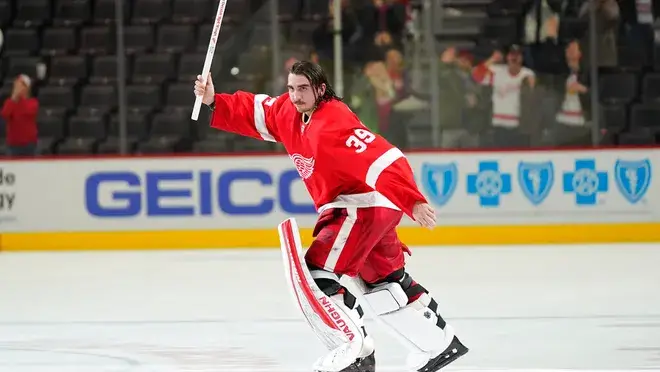 For now, Alex Nedejkovic has been relegated to being Husso's backup. Nedeljkovic has only started six games this season and only two so far in November. Nedeljkovic has been inconsistent in his six starts, with a 2-3-1 record, a 4.33 GAA, and a .873 SV%. Nedeljkovic has allowed four or more goals in four of his six starts and has only one win since October 15th.
Nedeljkovic is an impending UFA with a $3M annual cap hit, it will be unlikely that the Red Wings will retain his services past the trade deadline in March.
Last season, Nedeljkovic carried a significant portion of the workload during the second half of the season for Detroit. In 59 games, he had a 20-24-9 record, with a 3.31 GAA and a .901 SV%. With an improved and deeper team this year, more is expected out of the $3M goaltender.
As our very own Garth Wickham indicated on Wednesday, the Red Wings picked up goaltender Magnus Hellberg on waivers from Seattle. Hellberg could be an option as Husso's backup if Yzerman decides to move on from Nedeljkovic, who can become a UFA next summer.
Final Thoughts
Good goaltenders can carry teams during difficult times. Even when the Red Wings struggle, Husso seems able to bail out his teammates. So far, Husso has been terrific and has earned the title of #1 goaltender. It will be interesting to see how often head coach Derek Lalonde uses Husso as the team challenges for a playoff birth during the second half of the season.
In this episode, we discuss the Red Wings finish to their four game roadtrip, winning in San Jose and Columbus and losing in the shootout to Anaheim. We dive deep into the games, breaking down Filip Hronek's hot start and what has been different this season. Seider and Copp finding their way, Bertuzzi and Walman return. And a look at the playoff picture in the Eastern Conference. Please rate and review our show on your favorite listening platform. Check out our partner's website at www.insidetherink.com for all your latest hockey news.