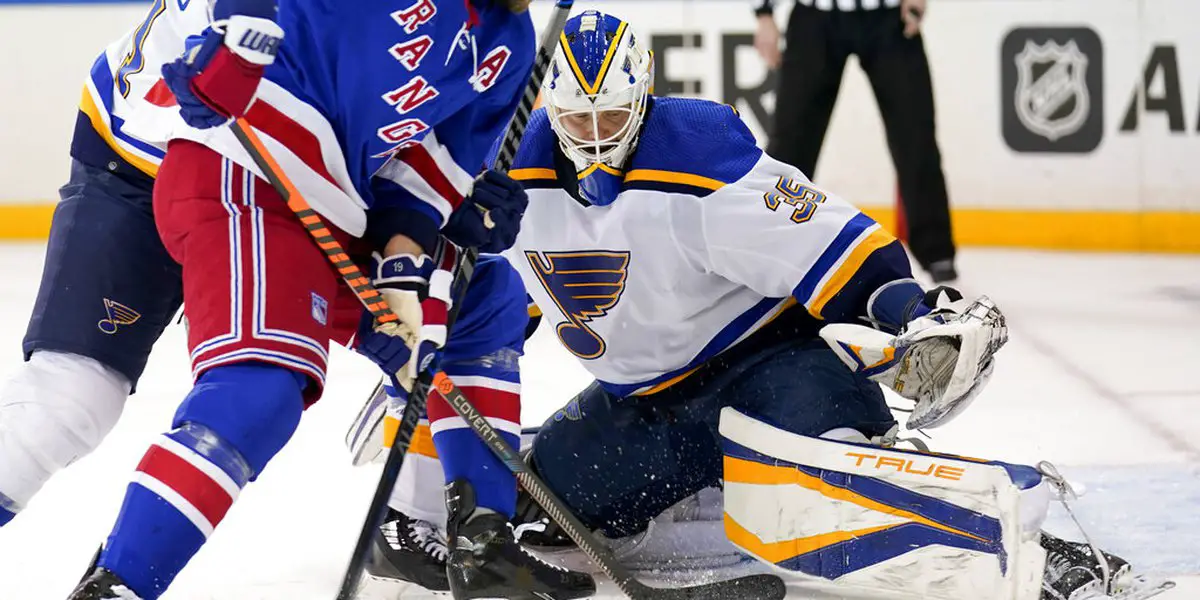 Today is the second in a series covering player profiles for players expected to be on Detroit's Opening Night Roster. Each NHL roster is allowed to have 23 players to start the year. The Red Wings also have two players (Robby Fabbri and Jake Walman) who will start the year on Injured Reserve (IR).
Today's feature will examine goaltender Ville Husso.
Ville Husso, G
Age: 27
Draft: 2014 Round 4 #94 Overall by St. Louis Blues
2022-2023 Contract $4,750,000 with a Modified NTC (UFA after 2024-2025)
Career in Finland
Ville Husso started his hockey career in the HIFK Helsinki system in Finland. He played through all age groups, including U16, U18, and U20. Prior to being drafted by St. Louis, Husso played 41 games in Liiga where he had a 19-14-5 record, a 1.99 GAA, a .923 SV%, and two shutouts.
After being drafted into the NHL, Husso played two more seasons in Liiga. For his Liiga career, Husso played 121 regular season games where he had a record of 60-33-21 with a 2.09 GAA, a .915 SV%, and ten shutouts.
During the 2015-16 season, Husso won numerous awards playing for HIFK. He was voted onto the All-Star Team, had the best GAA (1.91) in Liiga, won the Urpo Ylonen Award for Best Goaltender, had the best SV% (.927) in Liiga, had the lowest GAA (1.55) during the Liiga playoffs, and won a Liiga Silver Medal.
Internationally, Husso was a member of Team Finland at the WJC-18 in 2012-2013. Even though he did not see any game action, it was the first of three consecutive World Championships where he would represent Finland. In 2014, Husso played two games at the WJC-20, earning a Gold Medal. In 2015, he played three games at the same tournament, where he was voted the Top three players on his team.
A career in North America
Husso made his North American debut during the 2016-17 season. He split the season between Chicago (AHL) and Missouri (ECHL). In 2017-18, Husso played full-time in the AHL for San Antonio. In 38 games, he had 15 wins and four shutouts and was placed on the All-Rookie team. He also played three games for Finland at the 2018 World Championships.
Husso played two more seasons in San Antonio (AHL) before making his NHL debut with St. Louis in 2020. In 129 career AHL games during four seasons, he had a record of 50-54-20, with a 2.70 GAA, a .908 SV%, and ten shutouts.
During the pandemic-shortened season, Husso played 17 NHL games for the Blues. He had a record of 9-6-1, with a 2.56 GAA, an .893 SV%, and one shutout.
Last year was a breakout year for Husso. He played a career-high 40 regular season games, with a 25-7-6 record, a 2.56 GAA, a .919 SV%, and two shutouts. Husso also played seven games during the playoff, struggling to a 2-5 record, a 3.67 GAA, an .890 SV%, and one shutout.
Traded to Detroit
Before the opening of the recent free agency period, Husso was traded to the Detroit Red Wings. In return, the Blues acquired Detroit's 73rd pick (Aleksanteri Kaskamaki) in the 2022 draft. Detroit promptly signed Husso to a three-year contract with a cap hit of $4.75M. After the 2024-2025 season, Husso can become a UFA.
Final Thoughts
When the 2022-2023 season begins, Ville Husso will share Red Wings goaltending duties with Alex Nedeljkovic. With Nedeljkovic ready to become a UFA next summer, it was important for Detroit to solidify their goaltending going into next summer. When the 2022-2023 season begins, Ville Husso will share Red Wings goaltending duties with Alex Nedeljkovic. Husso will replace the departed Thomas Greiss, who became a free agent and signed a one-year contract with St. Louis. The tandem of Husso and Nedeljkovic should be an enormous strength for Detroit as the Red Wings look to push for a playoff spot for the first time in the last seven years.
With five picks in the top-50 of the 2023 NHL Draft, the Red Wings are in prime position to make a trade for a top-six forward. We breakdown fits of players that are potentially on the trade market and what a potential package could look like. We also start with how Red Wings at the World Championships are performing, focusing on Dominik Kubalik, Carter Mazur, and Lucas Raymond.