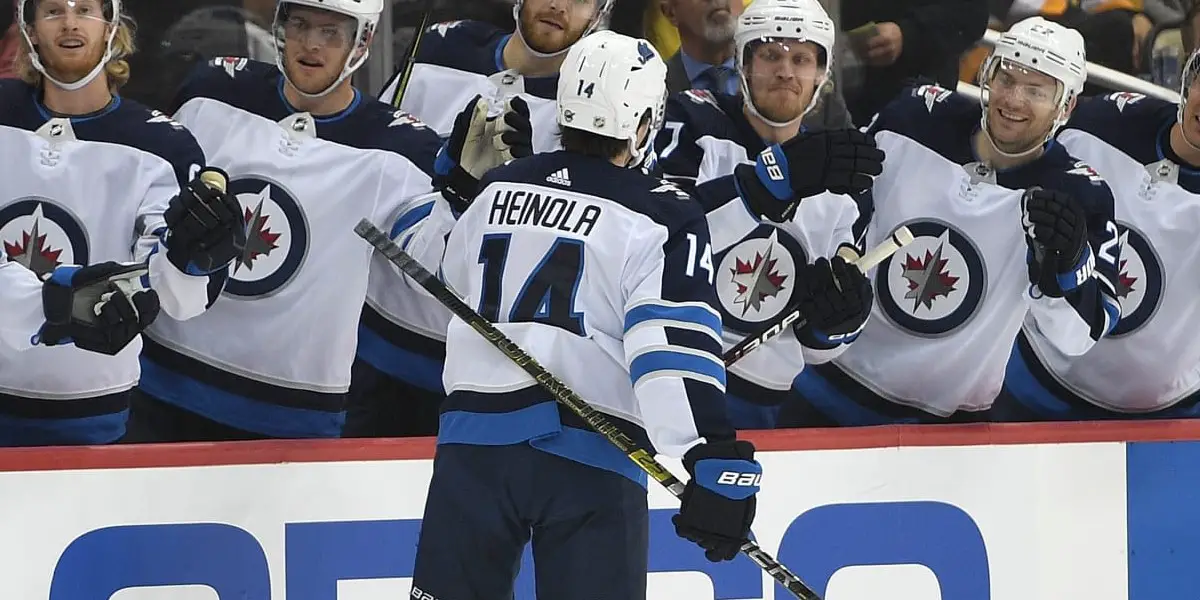 Last week we looked at forwards under contract. Now let's open up the trunk and peek at the back end. Seventeen defensemen are under contract for next season already. Assistant GM Craig Heisinger said it a few years ago;  you can never have too many defensemen. They block shots. They get hurt. It's a long season, and you need extra bodies. While things could be shored up already for puck drop in October, there may still be some changes. Remember that a new coach means a new set of eyes on players and systems. Rick Bowness has seen the Jets play from the opposition bench for the last five years. He will have some preconceived notions but will likely come in with an open mind about who goes where. We have a full contingent of NHL defensemen under contract on the blue line. What remains to be seen is who will play where and if (big if) Kevin Cheveldayoff can still make a move before the season starts.
The Core
Neal Pionk
Logan Stanley
Brenden Dillon
Nate Schmidt
Josh Morrissey
Dylan Demelo
This group played 90% of the games last year for the Winnipeg Jets, and unless anyone is traded or sent to the press box, they will be manning the blueline again this season. The team finished 13th in goals against and a not-so-good 8th overall in shots against. On top of that, only, six teams were worse than the Jets in expected goals against. Is there work to do? Oh yeah. But you could do worse than a top four of Morrissey, Schmidt, Pionk, and Dillon. I feel that a lot of it is more a team approach to defense, as opposed to this crew. Forwards need to buy into the team defense model, and Rick Bowness should be one to help move the needle here. Will there be jobs available? Again, do not rule out a trade. As much as I think this group is adequate, and that's the best rating they get, there is no stud here. We are still feeling the loss of Dustin Byfuglien. We don't have that top-tier puck mover that could make a difference and carry games (and opponents) on his back as Big Buff did. Maybe Chevy should make a move, and trust me; this won't be news to him. He is looking, but what is available or the ask may not be palatable. Logan Stanley seemed to take a step back last season but remember that he is only 24 years old and has played just 95 NHL games. Expect Bowness to give him a long hard look.
Next Man Up
Ville Heinola
Dylan Samberg
Is this the year that Ville Heinola gets to play in the NHL? Long the scourge of professional, social media Jet coaches, Paul Maurice took much heat for refusing to play (insert any young player name here) Brendan Lemieux, Sami Niku, Cole Perfetti, or Heinola. We will see what a new coach will do in this situation. Again, a trade involving current roster players could open up a spot for Ville, injuries are likely to occur, or he could be seen as a more viable option than Stanley or Demelo. Time and games played will tell. Same for Dylan Samberg, who has been a steady blueliner for the Manitoba Moose. The second-rounder from 2017 will most likely see more than the 15 games he played last year.
Say Bye Bye
Crowd favorite Nathan Beaulieu was traded to the Pittsburgh Penguins after four seasons with the Jets at the trade deadline. Nelson Nogier, a steady Moose defender, was also sent to the Los Angeles Kings at the deadline.
Prospects
Elias Salomonsson
Declan Chisolm
Dmitri Kuzmin
Johnathan Kovacevic
Leon Gawanke
Simon Lundmark
Tyrel Bauer
The Jets have high hopes for Elias Salomonsson, their second-round pick from just a month ago. They have already signed him to an Entry Level Contract, and he doesn't even turn 18 until the end of August. Kovacevic and Chisolm played a handful of games for the Jets last year and, along with Gawanke, were stalwarts for the AHL Moose. They earned some fun with the big club, so look for much of the same this year; the bulk of the year on the farm with occasional looks up with the Jets.
I expect Simon Lundmark, another draft and develop a piece to likely get a look-see as well, and ditto for Bauer, who was a sixth-round pick two years ago. Kuzmin, a five-foot-nine Belarusian, signed his ELC last summer but then spent the year with Flint in the OHL.
Starring for the Manitoba Moose
Kyle Capobianco
Ashton Sautner
These two were brought in as insurance against injury. Capobianco was a late-round pick by the Arizona Coyotes seven years ago but did play 45 NHL games last season. The Jets liked him enough to sign him to a two-year deal. Sautner signed a one-year, two-way contract after not being re-signed by the Vancouver Canucks. The 28-year-old is homegrown talent, hailing from Flin Flon, Manitoba.
As mentioned previously, the Jets still have cap space money, and the rumor is that Chevy is still looking at a move or two. Possibly a top-six forward, and as those don't come cheap, expect a roster player and some prospects and picks to head the other way. Again, as it sits, an adequate group under the right defensive system, and with a Vezina winning keeper, can keep shot totals down and pucks out of the net. Time will tell.