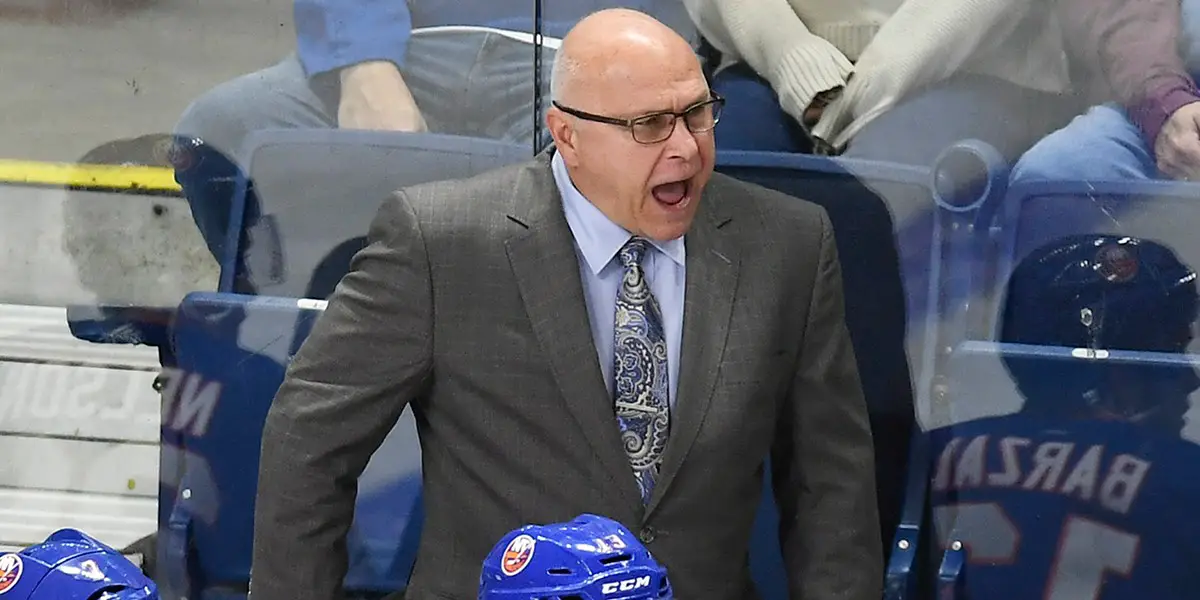 Let's get the obvious out of the way. Barry Trotz was born in Manitoba. Barry Trotz played junior hockey in Manitoba. Barry Trotz coached junior and university hockey in Manitoba. The Jets don't have a coach right now, and Barry Trotz needs a job. Easy fix, right? Right?
Well, not so fast there. Trotz is an elite hockey coach. Only a handful of guys command the respect that Trotz gets in the coaching ranks. When Trotz was fired by the Islanders 2 weeks ago, his phone started ringing, not the other way around. I can guarantee that every GM not currently battling in the playoffs had a conversation with their owner about Barry Trotz. Likely a few that still have teams playing thought about bringing in Barry for a second.
Consider this. Trotz is second only to Scotty Bowman in games coached. That doesn't happen by accident. He is third overall in wins as a coach and will likely pass Joel Quenneville in a season or so. But here is the big difference. Among those elite-level coaches (1000 games coached) that may be on the market, Trotz has a Cup. Lindy Ruff and Paul Maurice don't. Alain Vigneault and Pete DeBoer don't. But wait, Rick, you may ask. What about Joel Quenneville? What about John Tortorella and Mike Babcock? They are proven coaches with experience, and they have won Stanley Cups. Fair enough, but they also have baggage.   Trotz has zero. He is loved and respected by all. 
My point here is Barry Trotz can pick and choose where he goes. He met with Kevin Cheveldayoff and Mark Chipman last week. Hopefully, only two questions were asked. "What do you want, and when can you start?" It has been rumored that Trotz is interested in management down the road. Make him the first assistant vice president to the GM as well. What the hell. And pay him. He was making 4 million per on the Island. Give him five! Can the Jets afford it? Technically no. Attendance has been down. They did not reap any playoff cash this year. But. True North Enterprises own the Jets. And in case you didn't know, they also have a silent partner in David Thomson. The media mogul is the wealthiest person in Canada and currently the 25th richest in the world. It's worth a Google. Coach money doesn't count against the cap, either. They have to open the vault.
The Jet needs Barry Trotz and his ability to get teams to play defense. It worked in Nashville, Washington, and New York. The Jets five on five play this year was atrocious. Connor Hellebuyck was not his Vezina self this year, and it exposed some ugliness that has been hiding just under the surface since the 2018/19 season. There is something wrong in the dressing room as well. Several players have alluded to it. Mark Scheifele, in not so many words, expressed the possibility of moving on. Someone of Trotz's stature can stabilize the team. They need focus and direction. On paper, this is a good team.
There has been a lot of buzz in Winnipeg since Trotz was fired. The kind of buzz that sells tickets. I can't think of another coach with that marketability. Scott Arniel, Randy Carlyle, Claude Julien, and Kirk Muller are other possible candidates. While all are capable of running a team, none of them bring the sexiness of Barry Trotz.
If there is one thing True North does well, it is refraining from knee-jerk reactions. They also keep their cards close to their vest. This situation seems to be testing them, though, as the pressure is on. If Trotz is interested and the Jets lose him because they can't come to an agreement, there will be pitchforks and torches at Portage and Main.
The latest on social media is that last week's meeting went well. The two groups will come together soon, and the Jets will lay out their offer to Trotz. Let's hope they give him the keys. It's Barry's move.
Fingers crossed for Jet fans.