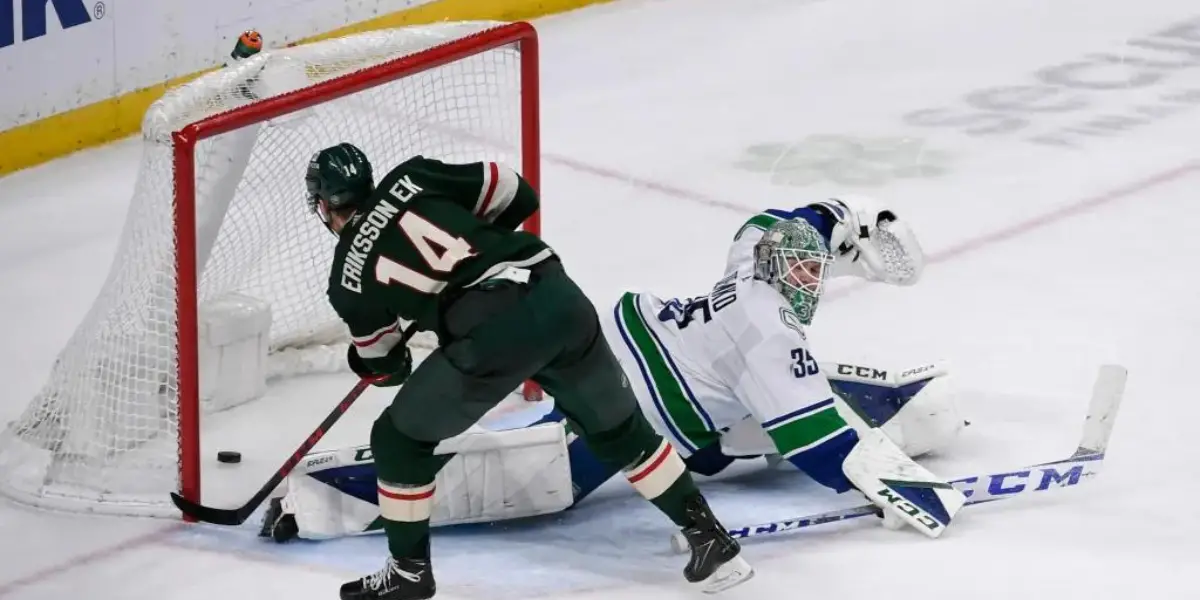 If there was an MVP award given to a player on each team, Joel Eriksson Ek deserves it for the Minnesota Wild every single season. He scores goals, plays on the power play, the penalty kill, overtime, and the shootout. He also puts himself on the line, taking more punches to the face than the rest of the team combined.
Last Season
In 78 games during the 2022-23 season, Eriksson Ek put up 61 points. That's a career-high, along with a career-high 38 assists. Being an essential part of the top power-play unit was certainly beneficial. Eriksson Ek earned 23 of his points while on the power play. His faceoff percentage has also been ticking up each year, with a 49.35 at the end of last season. Unfortunately, every fan knows that Eriksson Ek's season ended with him attempting to play with a broken leg. He logged 19 seconds of ice time against the Dallas Stars and was out again indefinitely.
Strengths
Everything. It's hard to find players like Eriksson Ek, who are so well developed all-around. As mentioned above, he does everything. He's willing to get into the dirty areas and up around the crease despite the punches to the face, and the cross-checks to the back. He picks up a lot of rebounds but still manages to score a pretty goal, like the short-handed goal in the video below.
Weaknesses
Honestly, the only weakness is that he thinks he's invincible. That's an assumption based on his tendency to throw himself in front of the puck. If you didn't get that idea up above, let me reiterate. Joel Eriksson Ek took a slapshot to his leg. He managed to rehab and thought he could come back for some playoff games. After 19 seconds on the ice, he realized his mistake. And then, in his end-of-the-season interview, casually dropped the fact that he had a broken fibula. That is waaaaay above the pain threshold that a professional athlete should try to play through.
Next Season
From all indications, his leg is fully healed. So, Eriksson Ek will most likely be centering the Matt Boldy/Marcus Johansson line again. That means a 60-point season for him easily. After struggling with a rotating cast of linemates last year when the GREEF line with Marcus Foligno and Jordan Greenway lost its magic touch, Eriksson Ek still managed a career year. Imagine the magic he can do on a line with Boldy and Johansson.
2023-24 Season Minnesota Wild Predictions