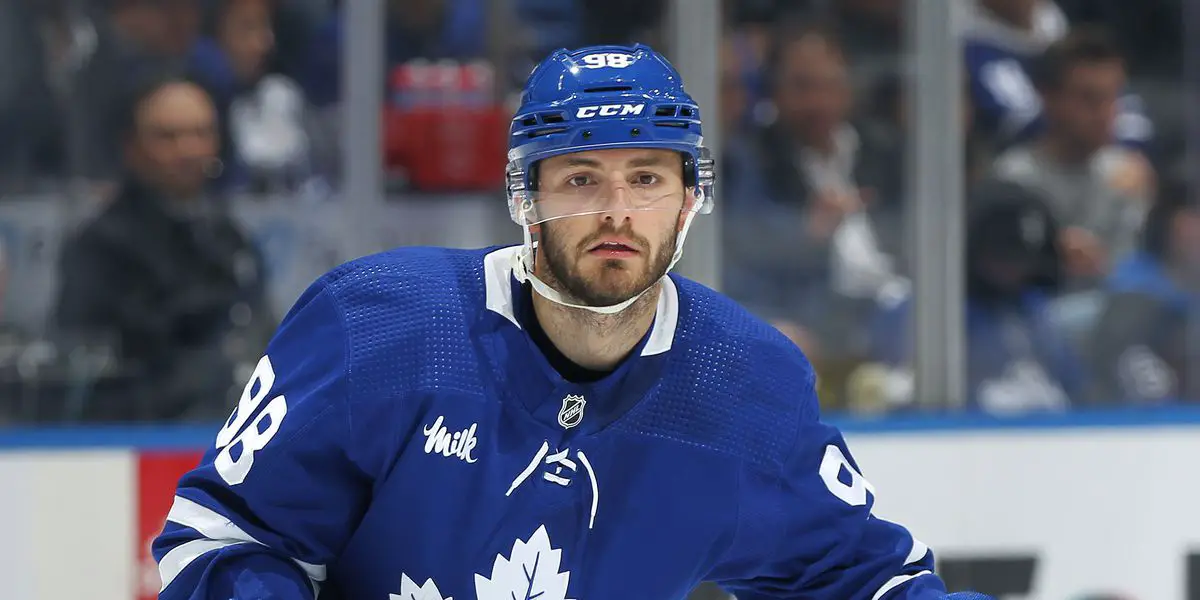 After a road trip that didn't go well, the Leafs look to return to winning on home ice. The Leafs take on a Flyers team coming off a game last night. The Leafs are looking to silence the doubt of some of the fans tonight, and that will start by playing a full game from puck drop to the final horn.
Leafs Projected Lineup
Forwards
Kerfoot – Tavares – Nylander
Engvall – Holmberg – Järnkrok
Aston-Reese – Kämpf – Malgin
Defense
Brodie – Holl
Rielly – Mete
Giordano – Sandin
Goalies
Samsonov
Källgren
Flyers Projected Lineup
Forwards
Farabee – Hayes – Konecny
Cates – Laughton – Tippett
Bellows – Frost – Macewen
Deslauriers – Sedlak – Allison
Defense
Provorov – DeAngelo
Sanheim – Ristolainen
Seeler – Braun
Goalies
Sandstrom
Hart
Three Things to Look Out For
Holmberg to Make NHL Debut
After impressing in camp, and the Leafs trying many centers out through their road trip, they decided to bring up Holmberg to make his NHL debut. Keefe mentioned that they wanted to give a natural center a chance, and they've been impressed with Holmberg. I recall in the preseason seeing Holmberg play. Holmberg has a calming demeaner and a high hockey IQ. I expect that Holmberg won't be super noticeable tonight, but I don't see that as a bad thing, as that likely means he's not making many mistakes.
Mete
After a few games as a healthy scratch, Mete is returning to the lineup tonight and will play with Morgan Rielly. This is a huge opportunity for the defenseman to move up the ladder in trying to secure a regular slot with the Leafs. Mete plays the puck quite well, and I'm intrigued to see how his skill with the puck will translate on a pairing with Rielly.
More effort for a full 60 minutes
Leafs hockey hasn't been easy to watch so far this year. Part of this is due to mistakes and turnovers, while some seem to be due to the competition level not being high enough. It seems as if sometimes the Leafs almost seem defeated. Clearly, this team is in a rut, but being back on home ice may help them figure things out. This team has a lot of skill, but we need to see them compete at 100% for the whole night. Be on the lookout for the squad to play a full game tonight; if they can do so, that should result in a win.
Predictions
This is a new segment of the pre-game articles, where each game, there will be three predictions that will be answered between our Leafs' writing team, Leafs' Late Night team, and a coin flip. We will track it throughout the season to see who is the most accurate! The coin flip will always have heads as the home team and tails as the away team.
Who will walk away with the win tonight?
Nathan: Leafs
Josh: Leafs
Mike: Leafs
Steph: Leafs
Johnny: Flyers
Coin: Flyers
Who will score first? Sharks or Leafs?
Nathan: Flyers
Josh: Leafs
Mike: Flyers
Steph: Leafs
Johnny: Leafs
Coin: Leafs
Will Marner record over/under 1.5 points?
Nathan: Over
Josh: Over
Mike: Under
Steph: Over
Johnny: Under
Coin (over=heads, under=tails): Over
You can watch tonight's game on Sportsnet 1 beginning at 7:00 pm EST.
Thanks for reading! Feel free to follow me on Twitter @nathan_bondy.
Appreciation in Leafs Nation – RD2 GAME 5
–
Leafs Late Night
WELCOME BACK TO LEAFS LATE NIGHT! Presented by Inside The RinkRoscoe / Fanalyst / Galaxy Biehn / Marty From Keswick- We Didn't Want Florida- Rielly Robbed- Roscoe vs. Fanalyst: What Was The Deciding Factor?- Does The Regular Season Matter?- Leafs Nation Stays *mostly* PositiveMERCH IS AVAILABLE!JOIN OUR DISCORD!Remember to follow us on Twitter @LeafsLateNight & IG @LeafsLateNightCheck out Mike, Josh, and Nathan's articles on the Leafs + many more! insidetherink.com