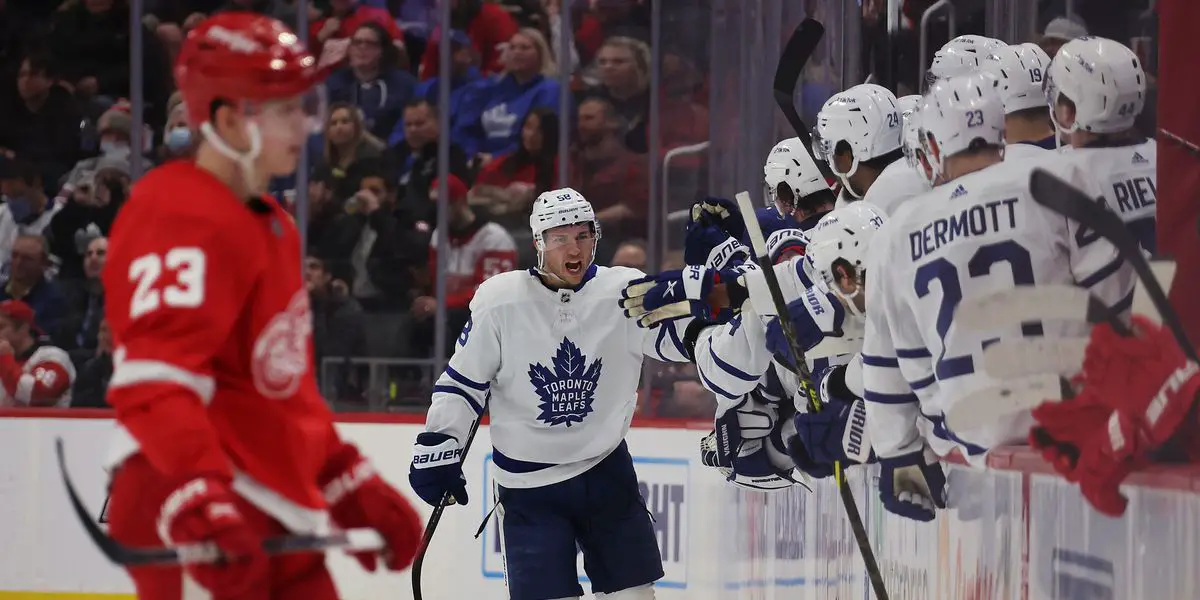 Bunting Drafted in 2014 by Arizona
 During the 2014 NHL Draft, the Arizona Coyotes selected Scarborough native Michael Bunting in the fourth round. Michael was the 117th overall selection after playing in the OHL with the Sault Ste. Marie Greyhounds. Bunting's 2013-14 season saw him score fifteen goals and twenty-seven assists for forty-two points. Bunting's road to the National Hockey League wasn't necessarily the traditional path. Bunting was initially passed on in consecutive OHL Drafts until 2013. The gritty forward was drafted in the ninth round of the 2013 OHL Priority Draft by Sault Ste. Marie. After playing his U18 season with the Don Mills Flyers AAA in the GTHL, he completed two seasons in the OHL with the Greyhounds. After his stint in the OHL, Michael moved to the AHL with a spot on the Springfield Falcons.
Bunting's NHL Career to Date
After a brief seven game stint in the ECHL with the Rapid City Rush, Michael alternated between the Tucson Roadrunners and the Arizona Coyotes. It wasn't until the 2018 season that Michael Bunting finally made his NHL debut. He had a brief stint with the Coyotes, as he played in five games, only scoring a goal for his single point. After being sent back to Tucson, when Michael got his second opportunity in the NHL, he ran with it and never looked back. Michael scored ten goals and three assists for thirteen points in twenty-one games as a late-season call-up. 
    After a rapid finish with the Arizona Coyotes, Michael's future was as big a question mark as ever. The Scarborough native needed a contract after the season and decided to sign with the Maple Leafs. At first glance, this move might have surprised many, but if you dive into the underlying, you'll find your answer. It's more than just his hometown team. Michael was part of the Sault Ste. Marie team that played under Head Coach Sheldon Keefe and General Manager  Kyle Dubas. 
    Michael Bunting's National Hockey League career certainly isn't deep yet, but he certainly is on the rise to having a great career. A breakout season with the Maple Leafs last season saw him as a Calder trophy finalist. Michael scored twenty-three goals and forty assists in seventy-nine games. The gritty,hard-driven forward played alongside Maple Leafs stars Auston Matthews and Mitch Marner. In one hundred and eight games, Michael has an impressive seventy-nine points. Michael's style of play isn't necessarily going to blow you away, and he's a solid net-front guy and extremely reliable. He keeps the game simple and contributes offensively when needed, which is the exact fit you'd want on a line with two superstars. Bunting's a straight-line forward with some speed and isn't afraid to play with a chip on his shoulder. Michael's a great modern-day hockey player and should be admired by many. 
Bunting's Contract Status
    Michael Bunting is currently in the second year of a two-year deal with the Leafs worth $950,000 per season. Michael Bunting's salary for the 2022-23 season is listed at $1,150,000. His first contract was a three-year entry-level contract in 2015 with the Arizona Coyotes. The deal was worth $2,077,500 and carried an annual cap hit of $692,500. Michael Bunting has signed four contracts over his career valued at $6,865,000. It's obviously going to be a nice pay raise for the 27-year-old forward on his next contract this summer.
WELCOME BACK TO LEAFS LATE NIGHT! Presented by Inside The RinkRoscoe / Galaxy Biehn – Dubas Out?!?- Remember All The Good Times We Shared- I Don't Love Our Options- Matthews Next Deal?- Keefe's Fate- AI MascotsSPORTS! IS FUNMERCH IS AVAILABLE!JOIN OUR DISCORD!Remember to follow us on Twitter @LeafsLateNight & IG @LeafsLateNightCheck out Mike, Josh, and Nathan's articles on the Leafs + many more! insidetherink.com