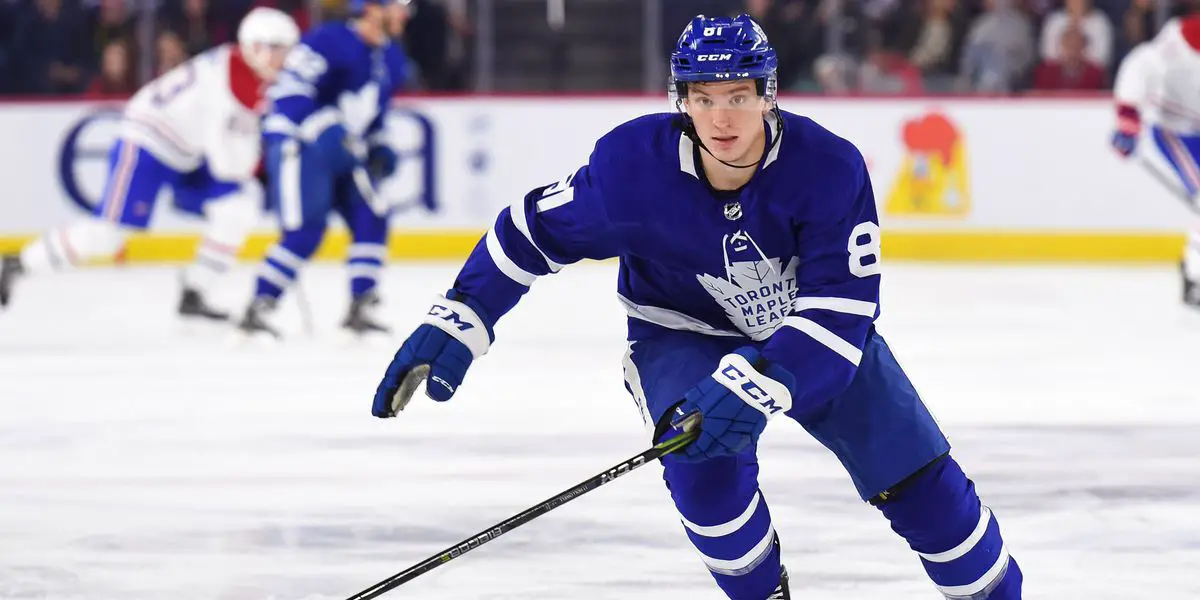 The Leafs once again play the Devils, roughly a week after their last game vs. the Devils, in which they lost in OT. Since then, the Devils have extended their win streak to 13 games. This win streak is tied for their franchise record and 4 wins short of tying the all-time NHL win streak record. The Devils will look to play a hard game tonight as the Leafs look to spoil their plans of continuing their streak.
Leafs Projected Lineup
Forwards
Bunting – Matthews – Nylander
Robertson – Tavares – Marner
Kerfoot- Holmberg – Järnkrok
Aston-Reese – Kämpf – Engvall
Defense
Giordano – Holl
Sandin – Liljegren
Benn – Hollowell
Goalies
Murray
Källgren
Devils Projected Lineup
Forwards
Tatar – Hischier – Mercer
Haula – Hughes – Bratt
Sharangovich – Boqvist – Zetterlund
Wood – McLeod – Bastian
Defense
Siegenthaler – Hamilton
Graves – Marino
Smith – Severson
Goalies
Vanecek
Schmid
Three Things to Look Out For
Hollowell
Due to some unfortunate injuries to this Leafs team, Hollowell is set to make his NHL debut tonight. Hollowell has worked hard and done his time in the system, so slotting into the lineup tonight is very well deserved. I also anticipate that there are other Leafs excited about his debut, as he spent some time hanging out with members of the Leaf team during quarantine. Keep an eye out for him to try and make an impact tonight as he plays. It's always fun watching a player skate their solo lap, and tonight it's Hollowell's turn.
Robertson
After sitting for multiple games, Robertson has drawn back into the lineup. It will be exciting to see him on the second line instead of just being slotted into a bottom-six slot. I have wanted to see Robertson play specifically with Marner and Tavares, as I think it will be a good fit stylistically. Keep an eye on him tonight as he looks to play his way into a more permanent lineup slot.
Giordano
Due to all these injuries, Giordano has become the top left-side defenseman for the Leafs. The fact he still seemingly is playing well at his age is a testament to his skill, but he is now up for a bigger task as he takes on tough elevated minutes against a surging Devils team. Keep an eye on him tonight as he looks to prove he is up to the task by playing a solid game for the Leafs.
You can watch tonight's game live at 7:00 pm EST on Sportsnet!
Thanks for reading! Feel free to follow me on Twitter @nathan_bondy.
WELCOME BACK TO LEAFS LATE NIGHT! Presented by Inside The RinkRoscoe, Biehner, & Mikey D of TheBeLeafersTonight's Topics Can you BeLeaf Mitch is at 17? Another November to Remember Murray – Elite or Cheat?  BOILS MY BIEHNS Sidney Sassy Pants MERCH IS AVAILABLE!Borje ShirtsRemember to follow us on Twitter @LeafsLateNight & IG @LeafsLateNightCheck out Mike, Josh, and Nathan's articles on the Leafs + many more! insidetherink.com