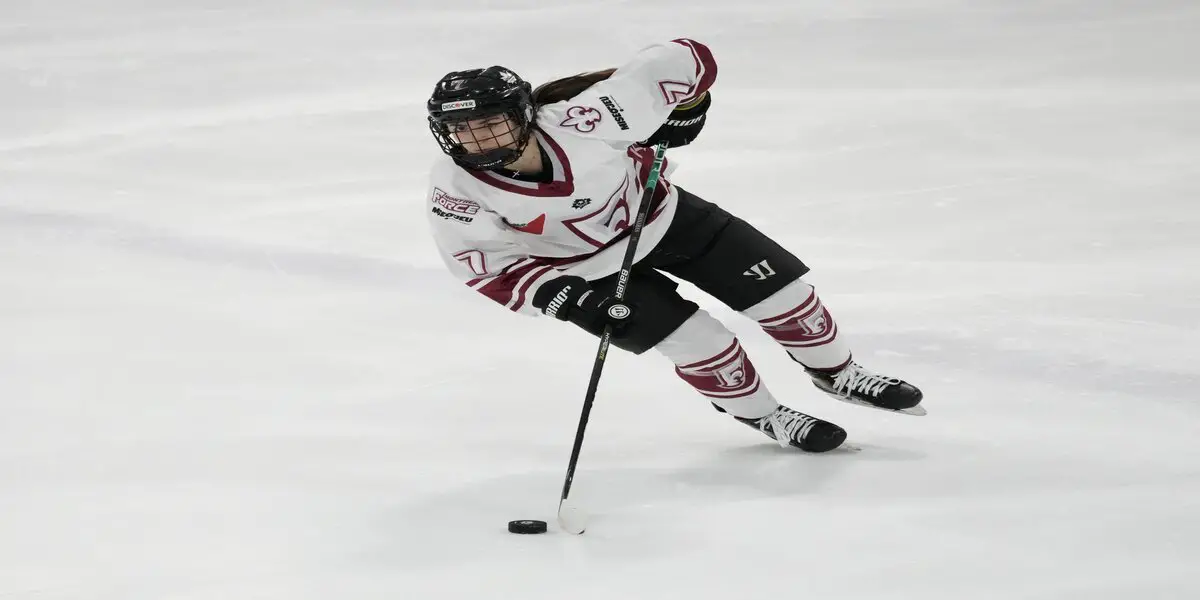 The Montreal Force are heading home with a weekend split after losing to the Toronto Six 2-1.
Breanne Wilson-Bennett scored the game-winner six and a half minutes into the second period to seal the win for the home team. Shiann Darkangelo opened the scoring 12 minutes into the game, finally beating Tricia Deguire with a powerful shot that went through the wickets.
The goal was scored on a play where Toronto thought they had scored when a shot went off a post, and the ref waived it off, but by the time Deguire got back into the play, the puck was already into the back of the net.
The Force responded 45 seconds later when Alexandra Labelle tied the game with a quick wrist shot on the ensuing play, and the game followed a similar pattern to the game on Saturday afternoon.
The game featured 11 penalties between the two teams giving both sides lots of opportunities on the powerplay. After the game, head coach Peter Smith spoke about the loss and the key differences.
" I thought the pace was slower he said. " Again, with the second period, neither team created a lot of offense, but I thought in the third period we had a lot of good chances towards the end of the game, but it just didn't go in for us."
Alexandra Labelle was also slightly disappointed with the loss but seemed pleased to get a weekend split with the second-best team in the league.
" It was a good game from both teams she said. " We needed more shots on net and more rebounds, but we will be better next time, but it was a great game and a good weekend for us with the big win yesterday thanks to our goalie."
Sarah Lefort, who was all over the ice today, also feels like the split in games was earned.
" It was a good weekend with the win yesterday Lefort said. " We just had to play 60 minutes, and we got caught up in some penalty trouble in the second period, which cost us the game".
Montreal will now head home for the week before heading to Boston to play the Pride next weekend.
Salary cap raise 1:00All star game 7:44beauts outdoor game 10:10ECHL all star game 12:24 Live fantasy hockey draft 16:00Hockey jerseys reviews 37:36