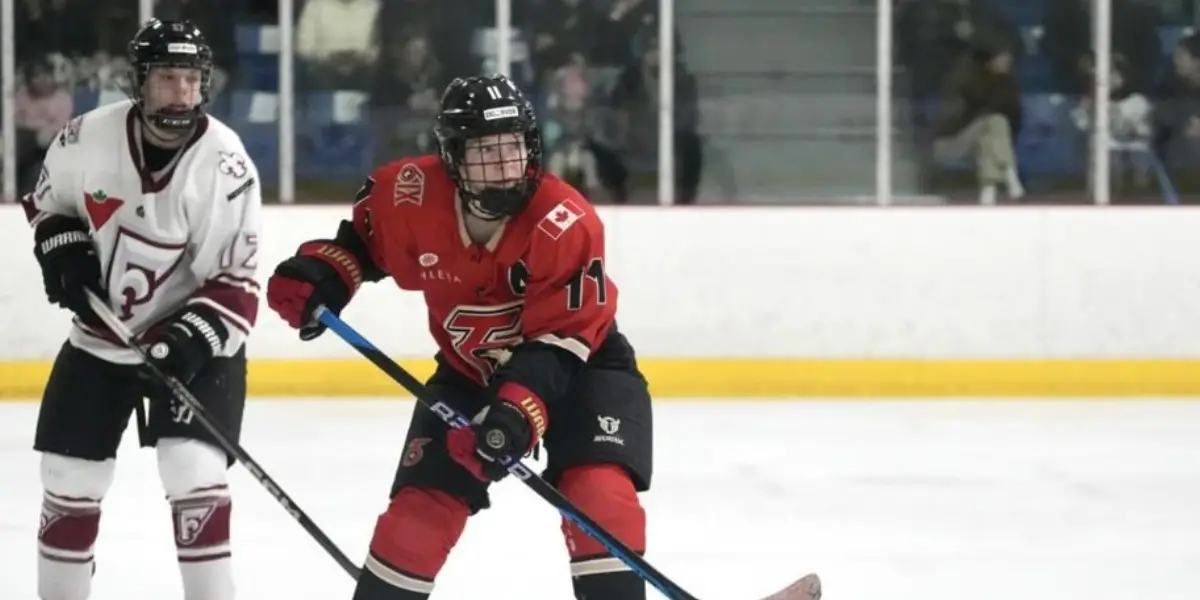 The Montreal Force secured a tough road win against the second-best team in the PHF, thanks to solid goaltending.
In front of 800 fans at the Canlan Ice Arena in North York, the Montreal Force won the first game of a two-game set as Samantha Isbell's goal was the difference maker while starting goaltender Tricia Deguire shut the door in an impressive 3-0 win.
The first period was extremely tight as both teams got solid scoring chances early on, but both goaltenders were doing a good job stopping the puck, which seemed to be the contest's theme. With five minutes left in the second period, Isbel finally managed to beat Elaine Chuli as she managed to bat the puck that was in mid-air into the back of the net.
With 3:23 left in regulation, the Toronto Six was awarded a penalty shot after Michela Cava was taken down as she attacked the net. Still, Deguire had no issues making the save and keeping the shutout alive, and a minute later, the Force got a chance on the powerplay when the Six were called for too many men.
Thirty seconds into the man advantage Sarah Labelle finished a beautiful play on a two-on-one and beat Chuli to double Montreal's lead, and Anne Sophie Bettez sealed the win with an empty net goal with 23 seconds left on the clock.
After the game, head coach Peter Smith mentioned how pleased he was that his team keeps improving with every game.
"I thought we were good," he said. " I liked our first period, but we sort of dropped our level in the second period spending a lot of time in our own end, but it picked up again in the third, but we got the goal, and sometimes it doesn't happen, and I was happy to get a two-goal lead because we don't get a lot of those."
Tricia Deguire, who backstopped her team and recorded the first-ever shutout in franchise history, was super pleased with her performance.
"It was really impressive she said. " I think I pulled out a good game which helped our team win, and it's incredible to get the first shutout in PHF team history, and it is something all goaltenders want to get, and to get it in my first year is really fun."
Samantha Isbell, whose goal made the difference in the game, was also pleased with her team's performance.
" We came to Toronto knowing they're a good team said Isbell. " We know we had to play big, and we had a full team effort, and Tricia was lights out in net, which helped us a lot."
Finally, Anne Sophie Bettez, the team's captain, spoke about what it meant to be a rival in the Toronto Six and get an excellent result.
" I think both teams had good chances Bettez said. " Both goalies made really good saves, and we scored more goals which is really good, and we need all the points we can get, which is really important, and fight for a spot in the playoffs."
The two teams will meet again on Sunday afternoon at 2 pm, and the game can be seen on TSN in Canada and ESPN Plus in the US.
Salary cap raise 1:00All star game 7:44beauts outdoor game 10:10ECHL all star game 12:24 Live fantasy hockey draft 16:00Hockey jerseys reviews 37:36