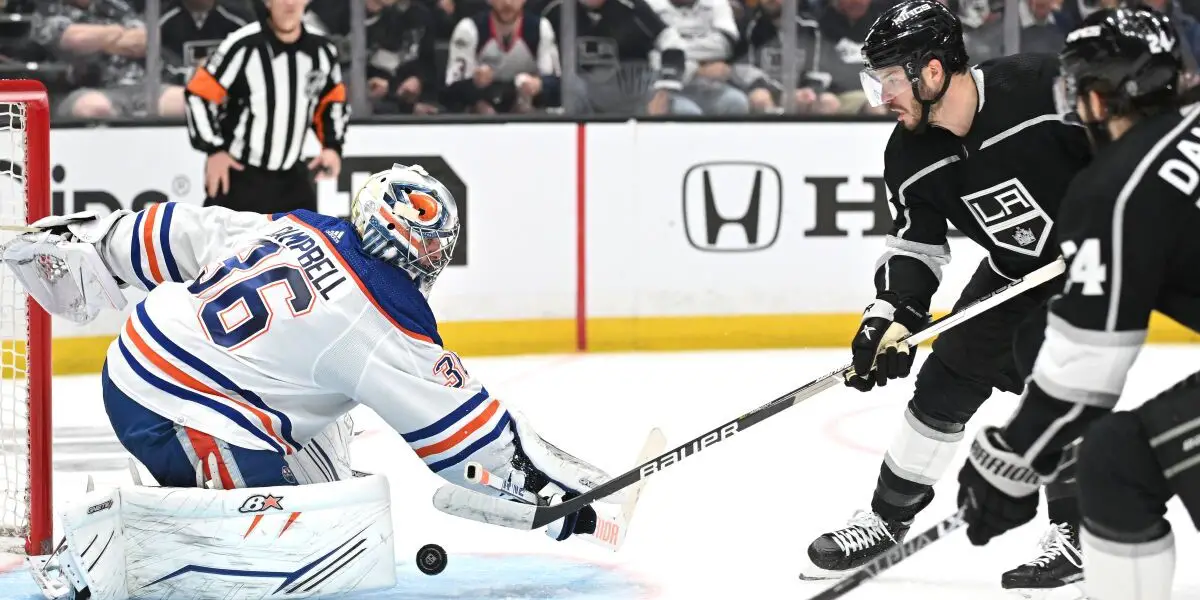 The Oilers put on a dominant performance in Game 5 after a stellar comeback win in Game 4. The roles on both sides of the rink are reversed from last year. Edmonton went into Game 6 in LA, needing to force Game 7 back at Rogers Place. This year, after the aforementioned Games 4 and 5, the Kings need to force Game 7 at Crypto.com Arena. Both teams will be tested on how they handle the change of duties in a calendar year. LA Goes from needing a killer instinct back then to needing to save their postseason now. Edmonton goes from needing to save their postseason back then to needing a killer instinct now. The Oilers have an infuriating tendency to take situations too lightly, while L.A. has a younger group looking to it's Cup winning veterans for confidence in fighting back. On top of that, three days without a Playoff game is more than enough time for both teams to re-access what was done right and wrong. The keys to Game 6 are…
Related Story: Who Should the Oilers Start?
Related Story: Kings Pushed to the Brink
Collect The Garbage
In Game 5, Zach Hyman scored the most Ryan Smyth-ish goal ever when the puck hit his face after a hard slap shot from Evan Bouchard. Hyman also scored a goal by driving to the net and having the puck go off his leg before the net came off. Before both of those goals, Nick Bjugstad tipped in another point shot with his stick. The speed and skill game is always fun but doesn't always have to be the only way. Force mistakes to happen, force the goalie to make a save. Look for ugly goals and make life difficult for the home team's defense.
Does Korpi bounce back?
After stopping nearly everything against Edmonton from Games 1-3, the Oilers discovered weak spots on Joonas Korpisalo, and he's now allowing everything. After Jack Campbell entered Game 4 in relief of Stuart Skinner, Phoenix Copley entered Game 5 in relief of Korpisalo. Skinner was still trusted with a Game 5 start, and we should expect the same for Korpisalo in Game 6. Will we see the version of him whose momentum has just gotten rattled? Or will he return to the version we remember from the 2020 play-in round?
Never Let Up
In Games 1 and 2, Edmonton took comfortable enough multi-goal leads but then let it slip away in both games. In Game 5, even though they didn't completely blow the lead as the final score showed, there were moments in the first period when they let the Kings come back after giving themselves early momentum. As tremendously talented as this Oilers team is, they need to be able to shut things down occasionally. The Kings have been resilient multiple times in this series and won't just give an elimination game away for free.
The boys are back after a long break but have plenty to talk about as the playoffs are in full swing. We go series by series, looking at how teams have fared so far and who will come out on top. Thanks for listening! Please rate and review our show on your favorite listening platform. Check out our partner's website at www.insidetherink.com for all your latest hockey news.