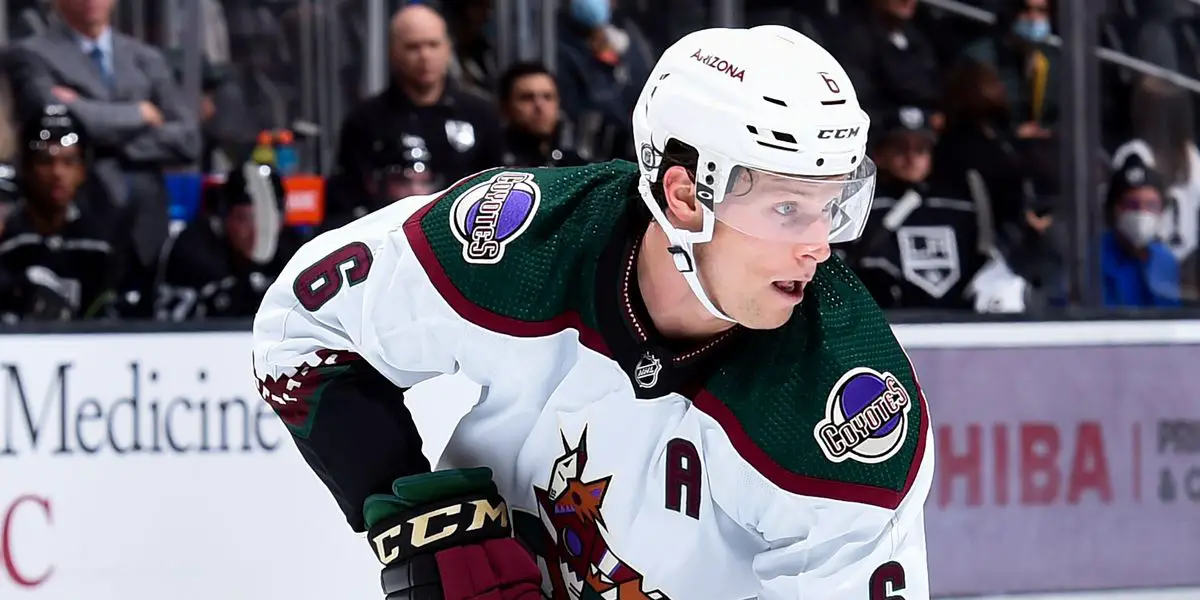 As we all know, Jakob Chychrun is still a member of the Arizona Coyotes. TSN's Darren Dreger recently reported that the Oilers' interest in Chychrun grew and that the team was a front-runner.
Edmonton was rumored to make a push for him last season, too. But it was also reported that GM Ken Holland did not want to part with a prospect or first-round pick for immediate help. While I agreed with Holland not wanting to move those same assets for rentals, this decision to not at least entertain a Chychrun move puzzled me. With three years left on his current deal, he would not at all be a rental at only 24 years of age.
He is a proven top 4 LHD whose +/- (a stat I've never been a big fan of) is, of course, awful but is reflected by the team he's started his career playing for. Whether or not the Oilers would actually land Chychrun, I have the exact same perspectives on this that I had when I wrote my Patrick Kane article. First, it's a compliment when the team you cheer for is in the mix for a good player. It means that your team is good, and good players want to play on good teams. Second, good players aren't traded for free. You have to GIVE good to GET good back.
Oilers fans tend to get overly attached to players, even prospects with little to no NHL experience. While even I have my favorites occasionally, I can part with those if it leads to a championship. The asking price for Chychrun appears to be a top prospect and a first-round pick. Dylan Holloway is a nonstarter in every Oilers fan's eyes. I would have to think Philip Broberg goes the other way if this trade is facilitated. Some Oilers faithful are worried about moving Broberg due to the potential he currently has as a prospect. That potential is overshadowed by what Chychrun is capable of RIGHT NOW! You can wait for someone like Broberg to develop into his prime, or you can have someone who is already entering his prime and can make an impact with McDavid and Draisaitl at this very moment. Add to that Broberg being outplayed this season for the number 7 spot. Maybe he HAS played his way off the roster. The time of waiting for prospects and potential is over. This franchise has to believe the future is now if they want to be serious contenders.
But alas, that gosh-darned salary cap. Edmonton would also need to sell a roster player, as they're less than $1M under the cap. Mattias Janmark and Dmitry Samorukov were put on waivers to stay cap compliant. If they clear, there's a slight increase in cap space. If the rumored interest in Jakob Chychrun is legit, maybe this means we are going to see a trade happen. The candidates for cap casualties remain the same; Warren Foegele, Jesse Puljujarvi, and Tyson Barrie. I don't believe they're keen on moving Barrie just yet; they may rather keep the veteran RHD. So it boils down to either Foegele or JP and a cheap AHL player making the team will make for good cap relief. I am an avid Puljujarvi stan, but this would be the one scenario where you would and should trade him. If Chychrun is added, expect the Oilers defense to look like this.
Nurse/Ceci
Chychrun/Bouchard
Kulak/Barrie
Murray
Now, this is a group of six or seven that I'd be comfortable with in front of Soup and Stew.
The boys are back after a long break but have plenty to talk about as the playoffs are in full swing. We go series by series, looking at how teams have fared so far and who will come out on top. Thanks for listening! Please rate and review our show on your favorite listening platform. Check out our partner's website at www.insidetherink.com for all your latest hockey news.